The grandest of Grand Slams proposed by F1 chief Stefano Domenicali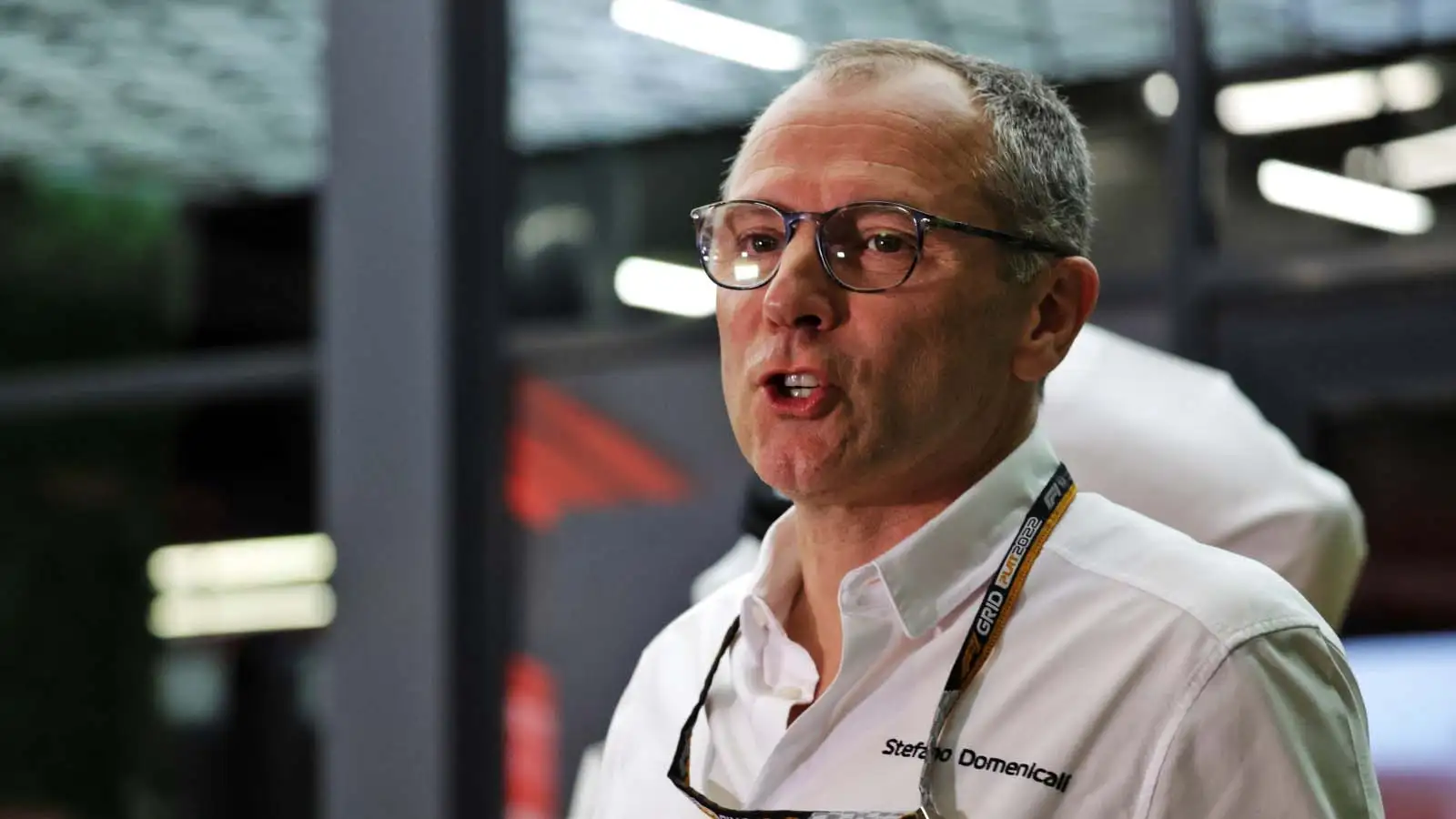 Never mind a Grand Slam, next season Formula 1 could offer "something extra" for the grandest of Grand Slams – the driver who bags both poles and race wins in the sprint and grand prix next season, according to Stefano Domenicali.
In today's Formula 1 there is a Grand Slam, or Grand Chelem, when a driver secures pole position in qualifying, the fastest lap in the race and then goes onto the win the race by leading every lap of the grand prix.
It's an impressive feat that has been achieved by several drivers with Max Verstappen bagging the third of is career at this year's Spanish Grand Prix to go along with his 2021 Austrian GP Slam and his 2022 Emilia Romagna success.
But given that he's won 43 races and taken pole position 27 times, that shows how difficult it is to secure all three achievements in one weekend.
Now today with sprint races in the mix, F1 chief Domenicali reckons there should be something special awarded to any driver who grabs the grandest of Grand Slams, a double pole position and a double win in one race weekend.
Speaking to Motorsport.com about his 2024 sprint race weekend plans, the former Ferrari team boss said: "There will be six sprints, and we will announce them I think in September, because we have a meeting of the Formula 1 Commission scheduled for the weekend of the Belgian Grand Prix.
"There is a proposal that I would like to make, in line with the concept of the 'Grand Slam'.
"It is that drivers who take the two poles and the two race wins over the weekend should be recognised with something extra, which represents well the sporting enterprise they have achieved."
PlanetF1.com recommends
F1 Driver of the Day: Who has won the award in F1 2023?
F1 fastest lap: Which drivers have won the most fastest lap points in F1 2023?
It, however, wouldn't yield extra points but rather a trophy or some sort of prize.
The Italian revealed the sprint weekend format could also be altered next season from Friday qualifying for the sprint to tyre allocation and parc ferme rules.
"We have analysed this point," he said. "I believe that the risk is more related to loyal viewers, who have their own habits, rather than to new fans, who are much more open to change.
"However, there is no big news on the format front. We want to stabilise the six weekends with the sprint race and respect the habits of the long-time fans."
Read next: Revealed: The shortest F1 careers this century in the brutal world of Formula 1