A new name appears to have been finalised for the format change F1 will trial this year, with 'Sprint Qualifying' due to be discussed in Bahrain on Saturday evening.
Sprint races, which were reportedly set to be called 'Super Qualifying', have now been given a title combining words from both of those names – and with teams nearing agreement, a vote on them is likely to take place in the next few days.
RaceFans report that a meeting about the proposal will take place after the end of the second day of pre-season testing at the Bahrain International Circuit.
The plan originally put forward was that on three race weekends of the 2021 season, a more traditional qualifying session would take place on the Friday for a 100km sprint race the following day. The result of this would then establish the grid for Sunday's main event.
The races at which it was planned to be trialled were initially the Canadian, Italian and Sao Paulo Grands Prix, but it was recently confirmed by F1 CEO Stefano Domenicali that one of them would actually be the British GP at Silverstone – perhaps instead of Montreal.
The name 'Sprint Qualifying' is reported to be favoured partly to differentiate between the new race and the grand prix itself. It would also simplify the required changes to the F1 regulations which already contain hundreds of references to the 'race', meaning the grand prix.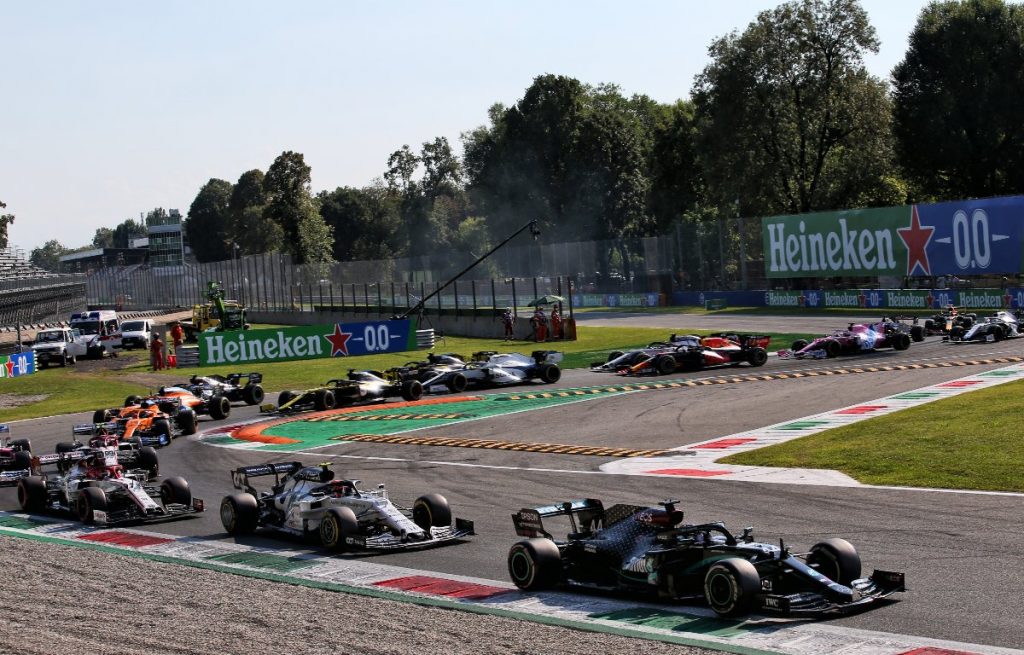 F1 TV is offering 25% off their annual subscriptions! Click here and use the code F1TV25 at the checkout
The Saturday races will award points to the top finishers as an incentive for drivers to fight for position. They are likely to be awarded only to the top three – three points for the winner, two for second place and one for third.
Other aspects of the regulations remain under debate. These include tyre regulations and how parc ferme restrictions will be enforced between qualifying on Friday and the Saturday Sprint Qualifying session, as second practice would take place between the two.
Changes to the DRS regulations for Sprint Qualifying are also being considered to encourage more passing. Drivers may be able to use the overtaking aid within two seconds of a rival, instead of the current one second.
There would also be no podium ceremony for the Sprint Qualifying.
Domenicali said recently about the new format: "We are finalising the intricacies of it. For sure, we do not want to take away the prestige of the grand prix itself. That will remain the climax of the weekend. We will have qualifying on Friday and then Sprint Qualifying on Saturday."
Follow us on Twitter @Planet_F1 and like our Facebook page