Sprint races could be axed over budget cap stand-off
Formula 1's plans to host six sprint races this year are hanging in the balance with one team demanding as much as "$5 million" to vote yes.
This season Formula 1 bosses are intent on hosting six sprint races, double that of last season. The plan though, has yet to be agreed by the teams as they are still discussing the financial side with the powers-that-be.
Last year, when the sport hosted its first three sprint races, the teams were given a bit of leeway when it came to the budget cap with an allowance of $150,000 per sprint race with an added $100,000 per event should a car be damaged in an accident.
This year at least one team wants a whole lot more, $5 million in total.
Formula 1 bosses, according to Motorsport.com, are offering a flat $500,000 per team for the first five events with an additional $150,000 for each event above that.
That has not gone down well with some of the bigger teams, who have yet to vote yes to the sprint races, and as such have the power to stop them.
Under F1 rules any changes made to a current season need to pass with a vote of of 28 out of 30 – 10 votes going to F1, 10 to the FIA and the other 10 to the teams.
McLaren CEO Zak Brown doesn't believe eight of the teams will agree unless their demands are met.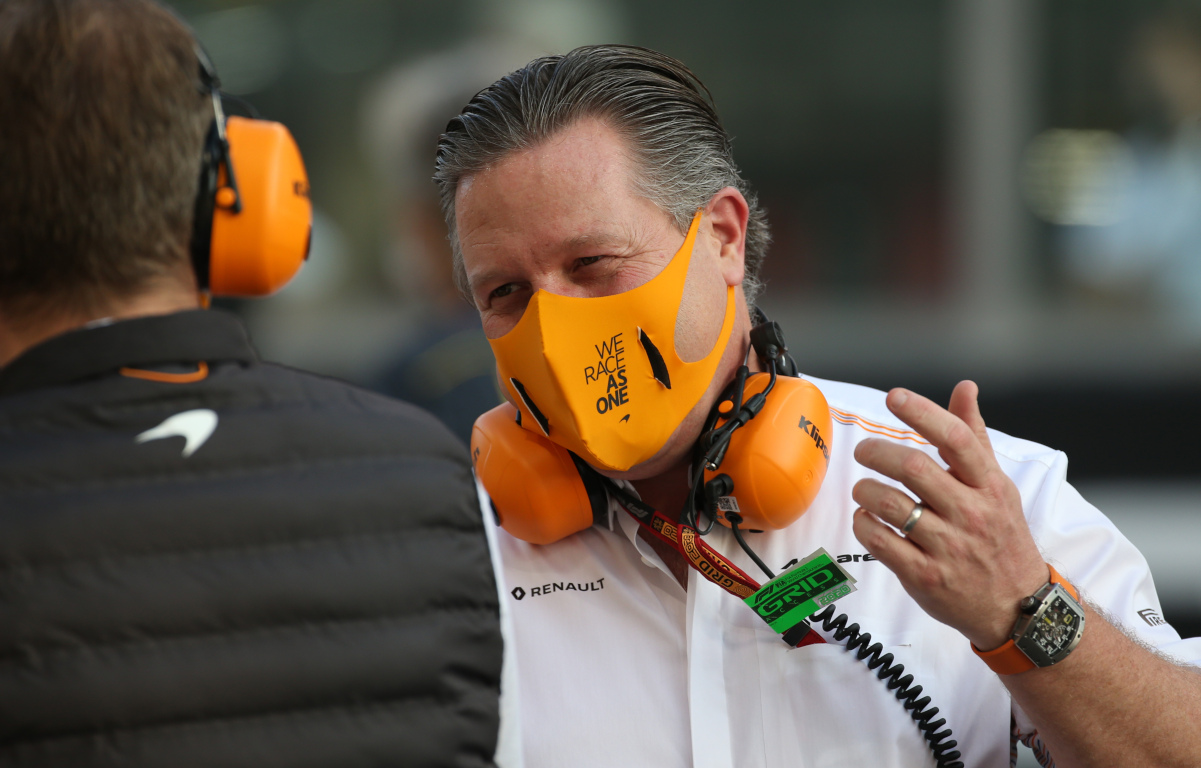 "We might not, which would be the unfortunate thing," he said when asked if the stand-off could be resolved.
Brown reiterated his disappointment over some teams attempts to increase the cost cap.
Having previously spoken of teams "holding the sport hostage", the American revealed that one team wants an increase of as much as "$5 million" for the sprint races.
"We all have the same challenge," he said.
"If you do happen to have more incidents, that's the same problem we all have. And to me that's part of the sport.
"It is dealing with challenges: not I just want to solve it by getting my chequebook out.
"One team in particular wanted a $5 million budget cap increase, which was just ridiculous, and had no rational facts behind it.
"Then, when you challenge those facts, they go, 'but you need to anticipate things just in case'. So you just sit there and you go: 'That is just nonsense.'"
As such the McLaren CEO says perhaps it would be best for Formula 1 to hit back by scrapping 2022's sprint races.
"I'd like us not to run into a situation where we're voting for 2022, where we have to get back to eight votes, because we passed a milestone date," he added.
"I think we should go ahead and lock in now 2023, with no budget cap raise at all, if you want to be hard about it.
"Then maybe either there can be a compromise made and we can raise it a little bit so we can go ahead and start with 2022, or we skip 2022.
"And then I think a couple of these teams should have to explain to the fans why there's no sprint races."
Only six teams would need to agree to changes for the 2023 season as opposed to this year's eight.
PlanetF1 Verdict
Sprint races on the line
Sprint races could be axed over the budget cap standoff.