Domenicali: Record 22 races an 'extraordinary' feat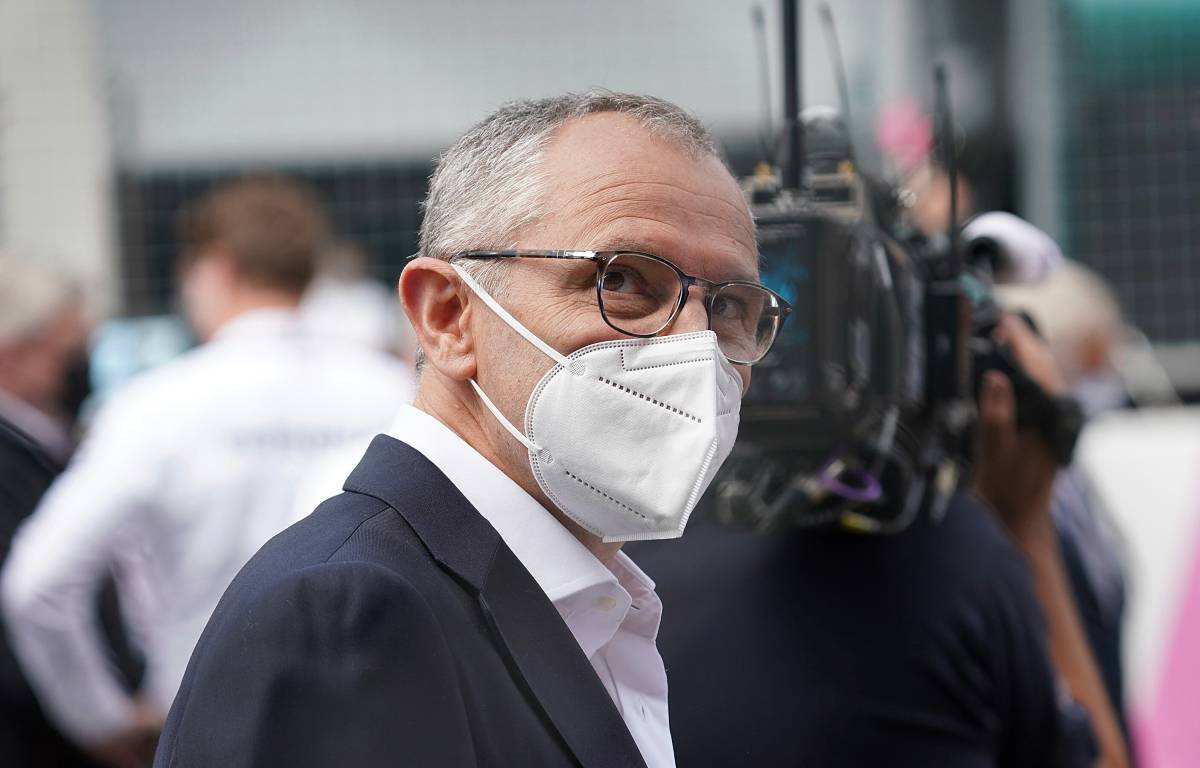 Stefano Domenicali believes Formula 1 has achieved an "extraordinary" feat by scheduling 22 races this season – despite falling one short of the target.
The intention had always been to stage a record 23-race campaign, despite the ongoing pandemic, and a calendar had been structured as such.
But after several revisions, with races dropping off and being added, the cancellation of the Japanese Grand Prix proved to be the final blow to squeezing in the full 23.
Instead, it will be a maximum of 22, which is still a new record. Once the European phase is completed with the Turkish Grand Prix on October 10, F1 will head to North and South America for three races before rounding off the campaign with a trio in the Middle East.
There remains one TBC slot on November 21, with this expected to be filled by either a new grand prix in Qatar or possibly a return visit to the Outer Circuit in Bahrain on which Sergio Perez gained his first F1 triumph last December.
Domenicali, Formula 1's CEO, hopes the remaining work on the 2021 schedule will only consist of adding that final piece of the jigsaw – and is proud of how the planning team have navigated a very difficult situation.
Check all the latest 2021 teamwear via the official Formula 1 store
🗓 REVISED 2021 CALENDAR 🗓

⚪️ Record-breaking 22 races
⚪️ Turkey moves from Oct 1-3 to Oct 08-10
⚪️ Mexico starts a new triple header #F1 pic.twitter.com/jDlZyGFKtW

— Formula 1 (@F1) August 28, 2021
"It's been very complicated because as we know very well, the situation is constantly evolving and every country is different for situations, for rules, for protocols," Domenicali told Sky Italia.
"But I have to say the important thing is that despite the difficulty, Formula 1 was able and is able to produce an entertainment with 22 grands prix. And it's an extraordinary and exceptional thing given the situation.
"We don't have to forget the legislative complexities, the logistic complexities and the things that change from morning to night.
"So I'm happy that at least to date we gave a continuity and we will reach 22 grands prix, which is the maximum, never happened in the history of Formula 1, so we must be all proud of that."
Asked if this will be the final calendar, the 56-year-old added: "This is the hope, for sure. But nobody can know that with certainty.
"The very important thing to share is that in all the places we will go and where the public is allowed, we've already sold all the tickets.
"This means Formula 1 is in a particularly positive moment. There is great enthusiasm, great interest, great desire to see it in person, not just on television or on other platforms.
"And this gives us the dimension of what, I believe, Formula 1 can be even more in the next few years. So it's a nice moment to live, despite the difficulties of Covid."
Additional reporting by Luca Brambilla