Stefano Domenicali calls for rules to be respected in Colton Herta superlicence case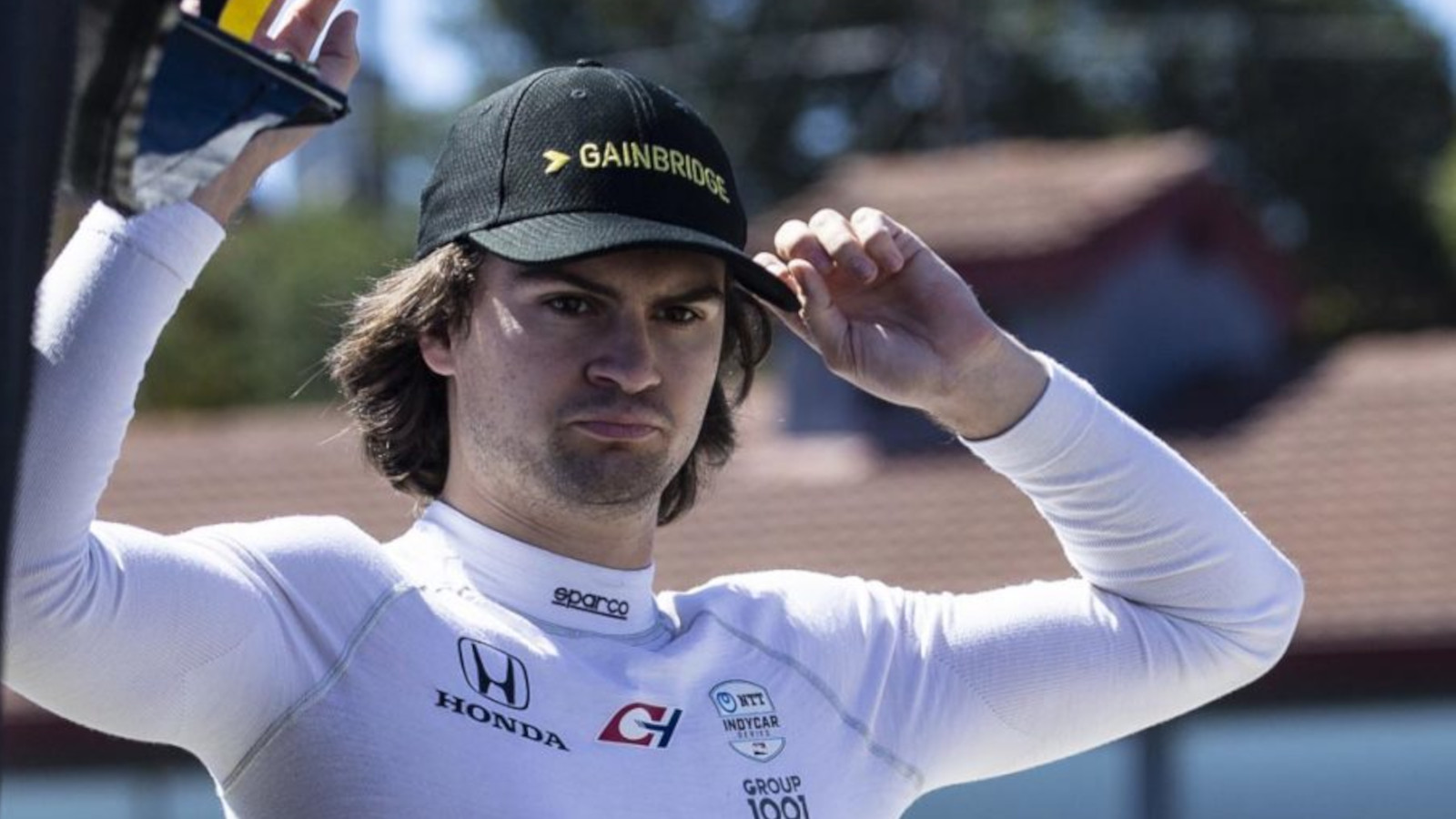 With the FIA looking at Colton Herta and his right to a superlicence, Formula 1 president Stefano Domenicali wants the rules to be respected.
Alpine have made Pierre Gasly their prime target, meaning Red Bull would need to replace the Frenchman in AlphaTauri's line-up.
And rather than picking from their own crop of junior drivers, Red Bull have set their sights on IndyCar star and McLaren development driver Herta, this deal directly linked to Alpine's chances of signing Gasly.
However, under the current superlicence system, Herta has only 32 of the 40 points needed to join the Formula 1 grid, so the FIA is weighing up whether force majeure could be used to aid Herta's pursuit of the superlicence.
Having an American driver on the grid is very much a target for Formula 1, such is the extreme growth in popularity which the series has enjoyed in the nation, though Domenicali wants this to happen in the right way and within the boundaries of the rules.
"The sport needs to respect the rules," Domenicali told Autosport. "And, of course, American drivers or other drivers are very important. If he is eligible to come in F1 because he has the points, it's fantastic news.
"But there is a ladder to follow, there is a protocol to respect, and that is the situation. So, it's really what I believe is right to do."
Currently IndyCar ranks alongside Formula 2 as the highest-paying series in terms of superlicence points. So, what does Domenicali make of the suggestions that changes should be made to the awarding of points in IndyCar?
"I don't think it's right to change something retrospectively," he said. "I think the right thing to do is to apply the rules.
"And if there is some point to be to discussed, if there is a need to update the rules, there is the right forum on which everyone can bring ideas or points for discussion.
"But today, the rule is that one should be respected. That's my opinion."
Red Bull driver programme boss Helmut Marko expressed confidence in proving that Herta is eligible to be awarded a superlicence.
"I think we can prove that he eligible for it," he told Autosport. "Let's see. It's not yet done, the deal. But we will go for it.
"We are Red Bull and we are brave, and we will hopefully be successful with him."
The likes of Alfa Romeo team boss Frederic Vasseur and Haas principal Guenther Steiner, like Domenicali, have called for the FIA to follow the rules which they created.
Mercedes boss Toto Wolff is also of this opinion.
"It would be great to have an American in F1," he stated. "And it obviously would give us a good boost in the US. But I think the points system is there for a reason.
"We don't want to create a system where you try to pick out series that have the least resistance, where the scoring ability is the highest. I think the F4/F3/F2 echelon is something that works for Europe.
"Maybe you need to look at IndyCar, what that could mean or Super Formula, does that score the right points.
"But the regulations are the regulations, and I would really hope the Americans can somehow score enough points to make it in F1."
McLaren principal Andreas Seidl offered an alternative view on the situation, arguing that some flexibility in the superlicence system would not be a bad thing.
Herta conducted a private test for McLaren at Portimao in July, with Seidl confident that Herta has shown the ability during his racing career to compete in Formula 1.
"I think in general we believe in the system, we think it's a good system in place," said Seidl. "But at the same time, we are absolutely up for some flexibility as well.
"Also taking into account especially the situation in the last two years with COVID and everything, it had an impact as well on results drivers could score.
"And yeah, absolutely open for some flexibility there in handing a guy like Colton the superlicence, because at the end of it, what he has shown so far in his racing career, I have no doubt that he is absolutely able to compete in F1."