Domenicali backed to be neutral Formula 1 boss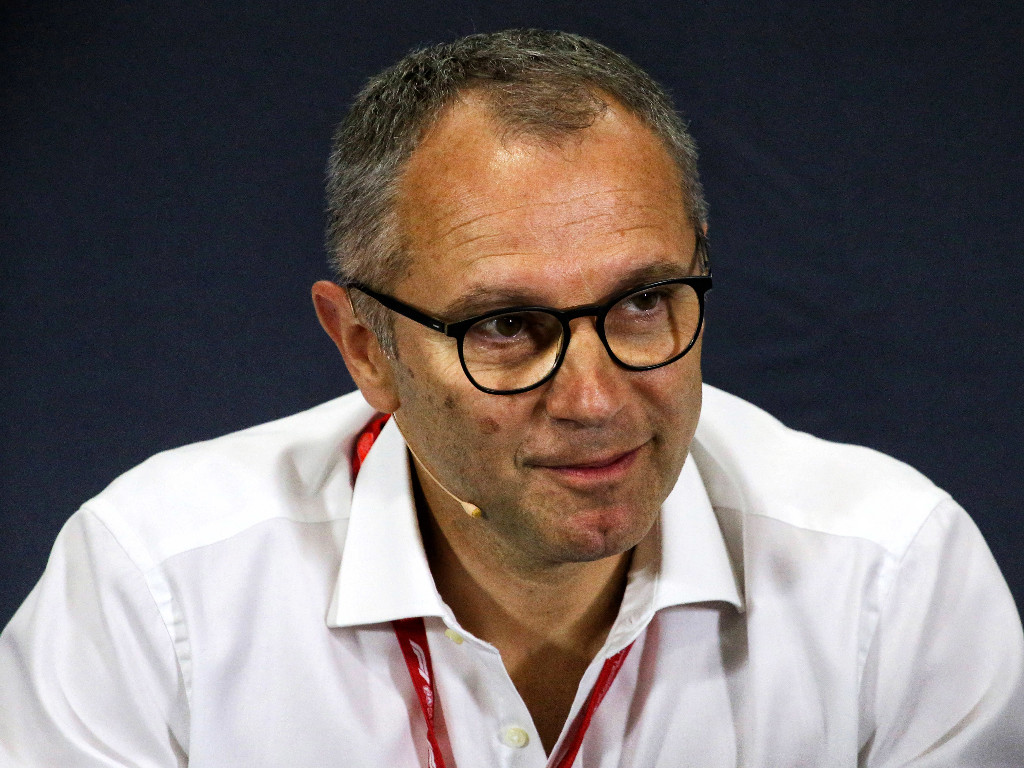 Team bosses have backed Stefano Domenicali to be a neutral CEO of the Formula One Group despite his previous links to Ferrari.
During FP2 at the Russian Grand Prix, Domenicali was officially confirmed as Chase Carey's replacement from January 2021.
However, having served as team principal of Ferrari from 2008-2014, there will always be quiet concerns about whether or not an individual could transfer into a neutral role in the sport and cast aside their relationship with a former team.
But Red Bull team principal Christian Horner has no such qualms, pointing out the fact that most of Formula 1's senior figures are former Ferrari employees.
"The news about Stefano seems to be a fairly open secret," he told reporters prior to the official announcement, as quoted by Motorsport.com.
"If he takes that role I think it's great for the sport. He's one of the good guys, having competed against him when he was the team principal of Ferrari.
"He had a lot of integrity, he was a racer, a competitor, he understands the business. Obviously he spent life in the commercial world outside F1 the last few years. He's done a great job at Lamborghini, and I think he will be a great asset to F1.
"You look at the make-up of the top end of the sport, with Jean Todt, Ross Brawn and Stefano and it looks like a mid-nineties or early 2000s [Ferrari] set-up, but I don't think that there's any particular bias or love towards Ferrari from any of those individuals. I'm sure Stefano if he takes the role will be scrupulous in his impartiality.
"I think he would be a good candidate. He's a great guy, we raced head-to-head against him for the 2010 and '12 championships, and he always had an awful lot of integrity. He was a gentleman, and he'll be an asset for the sport, an asset for Liberty. He's got that understanding, and I think that as the sport evolves he'll bring a lot to it."
Absolutely delighted for Stefano Domenicali, top class manager, true gent, genuine F1 fan and absolutely the best man for@the job all factors considered. Leaves @Lamborghini in top shape too. pic.twitter.com/O89DigQ3ZH

— Fritz-Dieter Rencken (@RacingLines) September 22, 2020
Domenicali worked with McLaren team principal Andreas Seidl at Porsche, and the German believes his former colleague would be a "great choice" for the role.
"In case Chase would decide to step away at some point or decide that he's simply had enough of all of us then I think Stefano would definitely be a great choice, and someone we would support a lot to take over this position," he said.
"I personally have worked together with Stefano during my time at Porsche as well, when we were working on a special project. Stefano helped me quite a lot with his experience in order to work on that project.
"I rate him very highly, not just because of his experience in all these different jobs he did so far, but I also rate him very high as a person, as a character, and as a passionate motorsport guy.
"And I think with all this experience he is having, running a track at Mugello, doing different jobs at Ferrari including the team principal position, being the CEO of Lamborghini, I think he would be a great choice."
Carey will still be involved with the sport in a non-executive chairman role, and Renault boss Cyril Abiteboul is keen for Carey to stick around.
"If it were to happen Stefano has plenty to offer in such a position," he said.
"I'm stating the obvious, but he's got a very good knowledge of the sport itself, he's got a very good knowledge of how the sport can support a manufacturer, Lamborghini not being in F1 – but he also knows probably why they are not in F1, so I guess he's got a different and interesting perspective to offer in relation to that.
"What we need I guess is very strong management as always. Without being too pessimistic about the direction things are taking, there are a number of topics on the agenda of anyone coming into this position, whether it's Chase continuing in this position or someone new, because there are lots of topics.
"We need someone very strong, someone committed, who knows the sport, also with a strong group of people around him. And I hope also Chase stays around, because I think he has plenty to offer."
Follow us on Twitter @Planet_F1 and like our Facebook page.