'Hard to believe' lack of German interest in hosting GP
Stefano Domenicali finds it hard to believe there is so little interest from Germany in hosting a grand prix.
The German Grand Prix used to be a stalwart of the Formula 1 calendar, only absent twice from the first official season in 1950 to 2014, and on one of those occasions a European Grand Prix was still held in the nation.
In fact, from 1999 to 2007 two races took place on German soil, the German GP at Hockenheim and the European GP at the Nurburgring.
In recent years though, the sport has headed to Germany far less frequently with no races held there in 2015, 2017 or 2021, and that is set to be the case again in 2022.
Domenicali says there simply is not much interest from the country in hosting a race, which he finds hard to believe.
"Very important. We have to make sure the traditional grands prix keep their place," the F1 CEO told Sport1 when asked how important it was for F1's base to remain in Europe.
"And believe me, I'm disappointed and also sad that we don't have a German Grand Prix at the moment. But unfortunately, I don't see any real interest from Germany in becoming part of the Formula 1 calendar again. That's a shame and actually hard to believe. I hope this will change again in the future.
"We have so many requests from all over the world. We could easily race on 30 different circuits. And to see that nobody from Germany is ringing the bell is regrettable."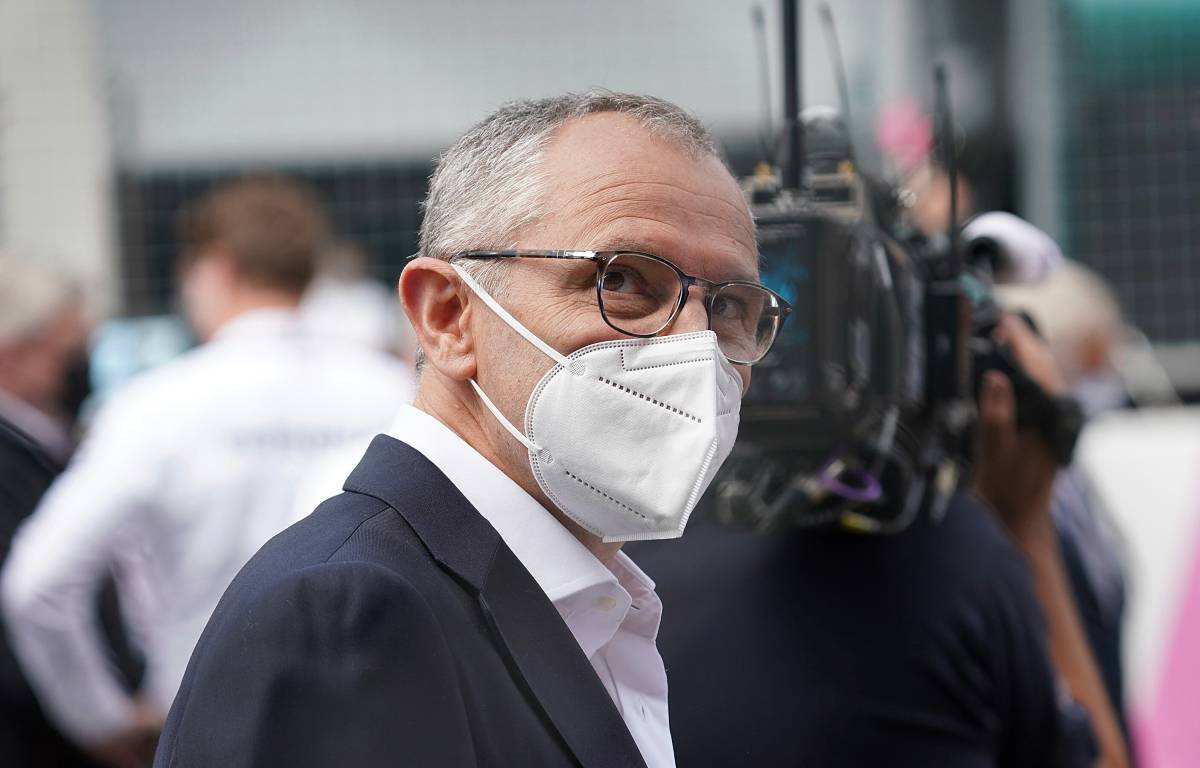 The Italian was at Ferrari with Michael Schumacher during the German's dominant years and remembers the passion of the supporters at his home race, which makes him all the more keen to take the sport back there.
"I'll never forget those good old days," he added.
"The Germans are passionate motorsport fans, and the atmosphere at the Nürburgring and Hockenheim was always fantastic. Given that interest, I don't think the right answer is being given at the moment.
"That's another reason why I want to start talking to the promoters, but also other interested parties in Germany, at the beginning of 2022. It should be an open discussion to sound out how Formula 1 can return to Germany. And I will play an active role in this."
One issue is that, unlike in other nations, the government is not willing to fund an F1 race, but Domenicali does not think that is much of an issue, pointing to the success of the privately-run Dutch Grand Prix due mainly to Max Verstappen.
Given the German drivers on the grid, he feels a race there could enjoy similar success if a promoter makes the most of it.
"Zandvoort is not too far from Germany. There is a private organiser there who has sold tickets three years in advance – thanks, of course, to Max Verstappen," he said.
"If I had something to say in Germany, I would invest in drivers. Although you are already well positioned there. With Seb [Vettel] you have a four-time World Champion and an incredibly talented pilot in the field. You have Mick Schumacher, who is at the beginning of a promising career."