Stefano Domenicali, CEO of Formula 1, has hinted an issue over future collaboration is holding up Sir Lewis Hamilton's contract renewal at Mercedes.
Another week has passed by without any announcement of a new deal for the seven-time World Champion driver, who finds himself effectively unemployed only five weeks away from pre-season testing in Bahrain.
The 36-year-old has the opportunity to go into the 2021 campaign as the red-hot favourite to set a new outright record of eight world titles.
It still remains highly likely an agreement will be found between Hamilton and his Mercedes boss Toto Wolff and especially because, according to Domenicali, the sticking point is not a financial one.
Get your hands on a limited edition Lewis Hamilton cap via the official Formula 1 store!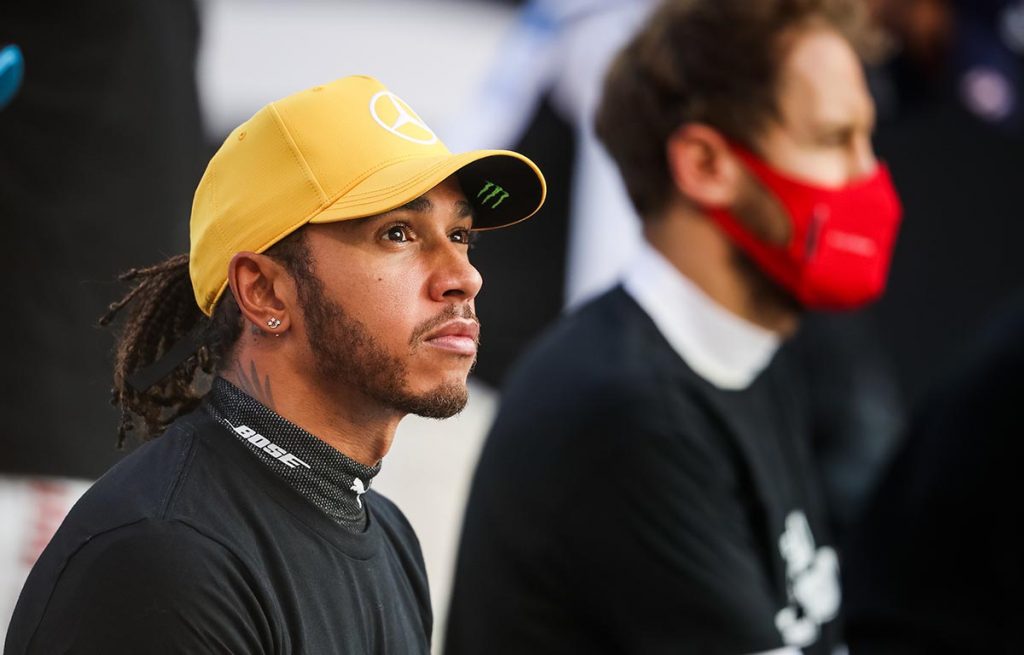 "I'm not in Lewis' head and not even in Toto's position," said Domenicali, quoted by RaceFans. "But he has to take an important decision for his life.
"I really hope we can have this announcement soon because what he is going to fight for this year is something that, for the sporting perspective, is incredible.
"I can imagine the pressure and the dynamic of how he wants to reach this new record because that would be an incredible story to tell.
"I think they are discussing a lot of points. I don't think that is only a point related to his salary or whatever you call it. I think it's really more related to what they have in mind to share together in the future. I think that's the reason why.
"But maybe they are not in a rush because they have already decided it's all okay. We never know.
"For me, it would be really good to see, as soon as we have the announcement, Lewis with the energy that he has been always giving to F1. And I'm sure that will be."
Domenicali paid a fulsome tribute to the Briton, who last autumn surpassed Schumacher's total of F1 race wins to set a new mark of 95 – and is now within sight of obliterating the German's other prestigious record.
"He is an incredible driver," said Domenicali of Hamilton. "He's an incredible man. He's an incredible athlete. And he's given to Formula 1 a different dimension that is over the sport, I would say.
"Therefore, as soon as we know what will be his future, I think it would be great to see him fighting for something that nobody would have thought possible to achieve after Michael leaving."
Follow us on Twitter @Planet_F1 and like our Facebook page