Stefano Domenicali 'more than nervous' about F1 reputation in future budget breaches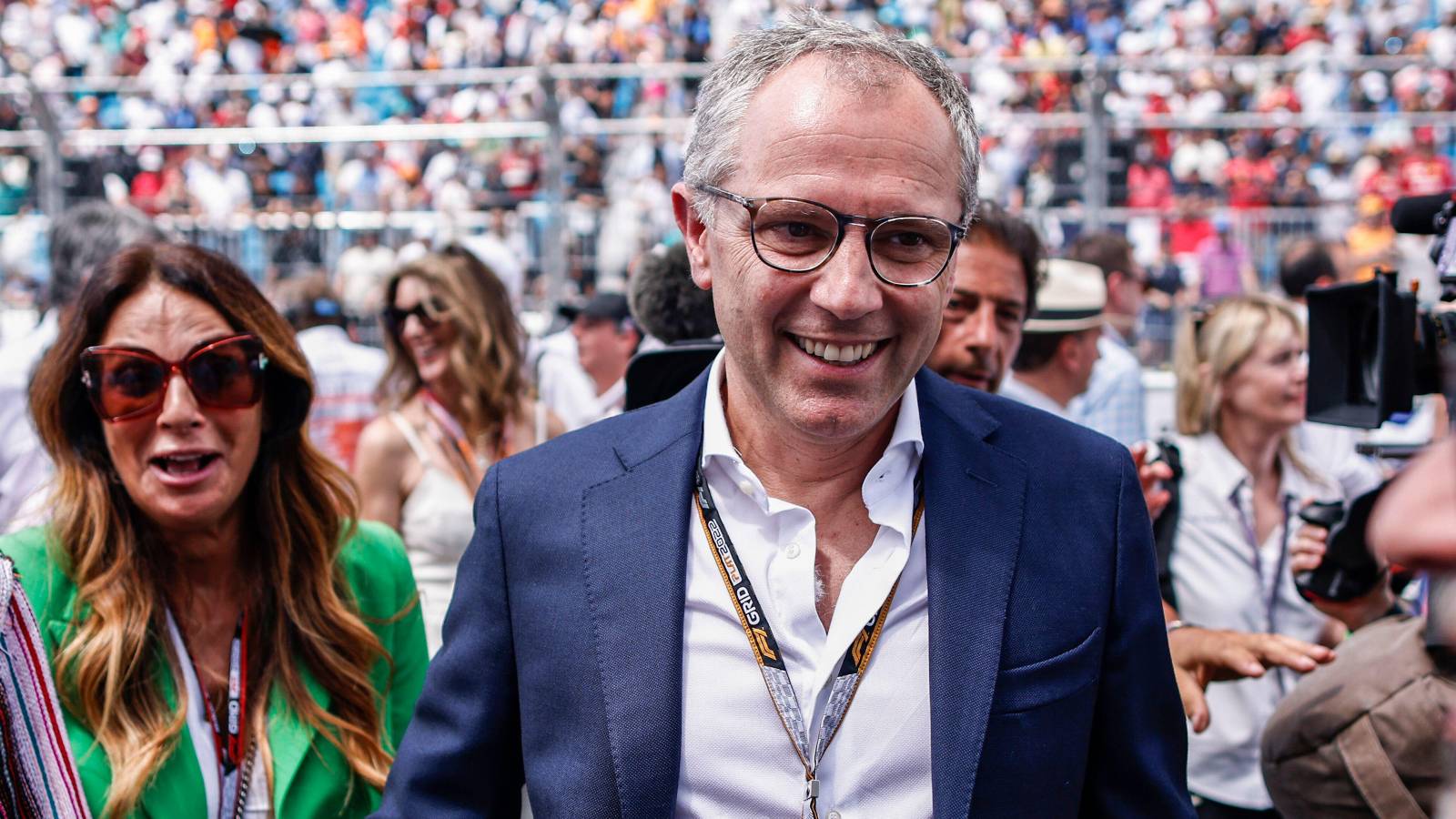 Formula 1 CEO Stefano Domenicali has admitted he is "more than nervous" about how the sport's reputation may be affected in future, if another team breaches the sport's budget cap.
Red Bull were found guilty of a 'minor overspend breach' of the 2021 budget cap after the teams' spending was fully collated last year, with an overspend of around £1.8m for the season sitting at 1.6% above that season's spending limit.
The findings from the FIA were not announced until after the sport's summer break and, without such an offence having taken place before in Formula 1 as 2021 was the first year in a budget cap era, there was a nervous wait among the paddock to see what punishment would be facing Red Bull – with Max Verstappen having taken his first World Championship that year.
The punishment came at the end of October and a $7million [£5.8m] fine was coupled with a 10% reduction in CFD [computational fluid dynamics] allowance for the team, which reduces their wind tunnel capabilities for the 2023 season.
Team principal Christian Horner estimated that such a penalty could cost them up to half a second per lap this year as per his early estimates after the punishment was handed down, but Formula 1 CEO Domenicali is unsure what impact the penalty will have when it fully plays out.
"That's a good question because if you hear teams, everyone has a different opinion," he told Sky Sports' Martin Brundle in a pre-season interview.
"Of course the debate is really relevant for the Federation to tackle that because I want to respect the role that we have. We are the commercial rights holder, they are the regulator, and I think that when we're talking about penalties that, by the way, were discussed within the teams when the financial regulations were being done, has been always a debate.
"I mean, it is a financial penalty with regard to a sporting penalty more than one or the other. So I think that is a point of which I see there will be a lot of attention this year.
"I see that first of all, we don't have to forget one thing that the step change of financial regulation for one has been a step change in the governance of the sport. And I was thinking that we could have even more problems to manage [this] because the dimension of the complexity, it is really huge."
Though it was the first time the process of identifying teams' spending was under the spotlight, one of the criticisms of the process was how long it took for the accounts of the teams to be confirmed as compliant or not, with Red Bull having found to be in breach of the 2021 budget cap when the 2022 season had already passed its halfway point.
Domenicali hopes to see a resolution found whereby budget cap certification happens more quickly this time around, though the onus will be on the FIA to arrange that through their governance role.
But the Formula 1 CEO accepts that scrutiny will be on the teams' spending this year nonetheless, particularly after Red Bull's 2021 overspend, and admitted his worries at the wider implications for the sport if another team is found to have breached the budget cap in 2022.
PlanetF1.com recommends
Charles Leclerc quashes rumours of Ferrari divorce amidst Mercedes links
FIA breaks silence on political statement clampdown following driver backlash
Toto Wolff warns 'I'm going to come after you' on latest Drive to Survive trailer
"Well, I think that is a point of attention mainly because what we have discussed together is that for the credibility to support this kind of action to check if everyone is respecting that rule, [it] has to be done earlier than later," he said.
"So we are discussing and this is on the FIA's side to make sure that the control and the certification will be done much earlier because the effect, if some teams will be out of it, has to be done in a proper way in as short a time as possible to be more credible.
"We see other sports that are tackling the financial regulation with my opinion, too long a time for a reaction – and this is not good."
And when asked if he is nervous at the prospect of another financial breach happening in future, Domenicali quickly responded: "I'm more than nervous. I'm pretty sure that everyone's understanding now what is the effect if there is something not going well, in that dimension, is new, so I totally agree that the focus on this actually will be very big."