Stefano Domenicali makes it clear there will be no 'gag' on free speech in F1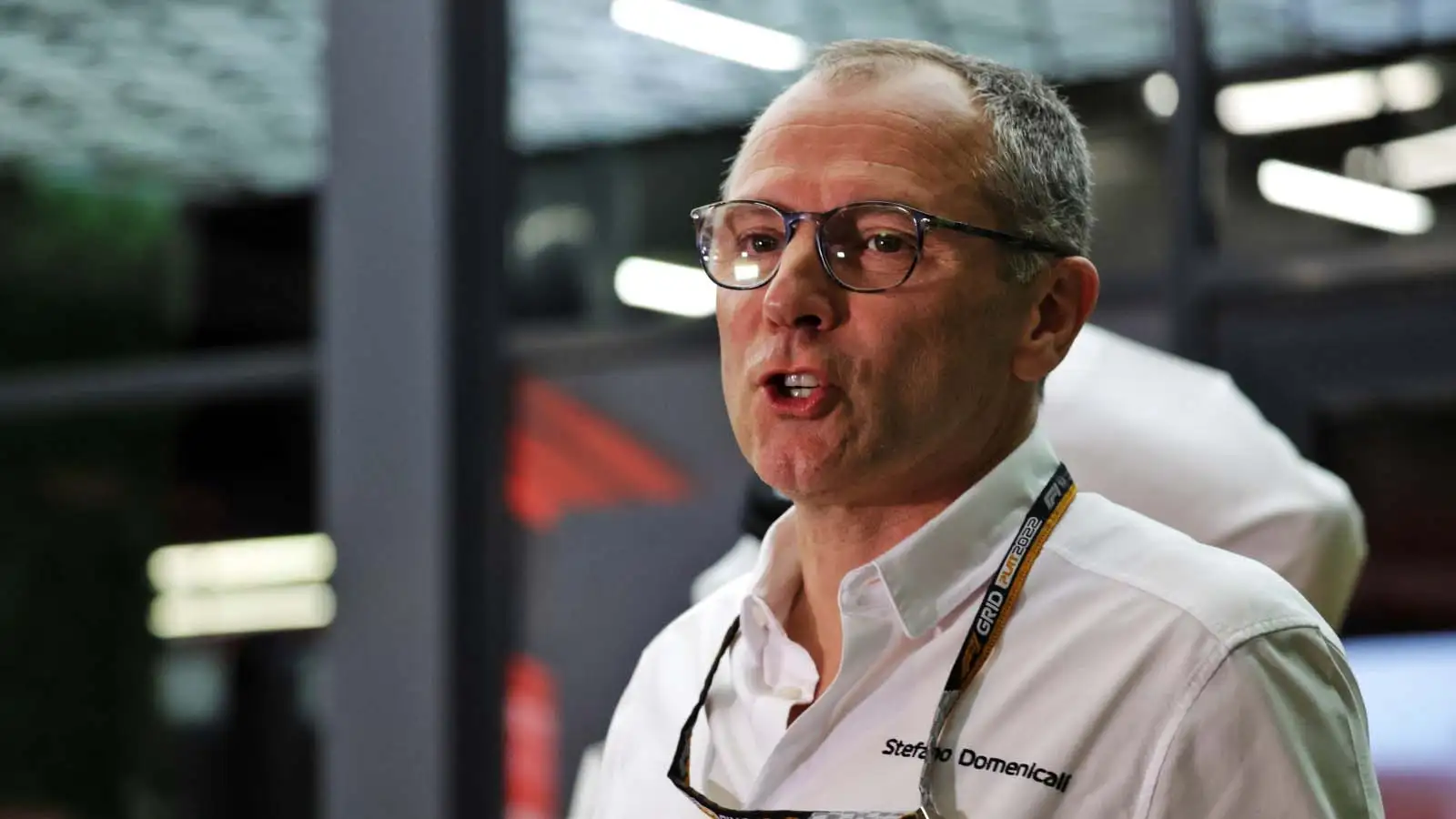 F1 president Stefano Domenicali says he has no interest in restricting free speech in the series, and expects the FIA to clarify its stance.
The FIA is facing a growing number of disgruntled Formula 1 drivers after they introduced a ruling that stated from now on, anybody appearing at an FIA-sanctioned event would need their prior permission before making any political or religious statements.
In recent years Lewis Hamilton and the now-retired Sebastian Vettel have been at the forefront of a growing trend of drivers using their platform to speak out, but the ruling appears to put a stopper on such actions, while Alex Albon said it feels like a U-turn of Formula 1's 'We Race As One' message in pursuit of equality.
It seems though that Formula 1 has no interest in toning down what can and cannot be said, with the series' president Domenicali saying there will not be a "gag" placed on anyone.
"F1 will never put a gag on anyone," Domenicali told The Guardian. "Everyone wants to talk so to have the platform to say what they want in the right way, the better it is.
"We have a huge opportunity because of the position of our sport which is more and more global, multicultural and multivalued.
"We are talking about 20 drivers, 10 teams and many sponsors, they have different ideas, different views. I cannot say one is right, one is wrong but it is right, if needed, to give them a platform to discuss their opinions in an open way.
"We will not change that approach as a sport. That should be the line of our sport, to give everyone the chance to speak in the right way, not with aggressive tones or to offend but with respect.
"We keep monitoring the situation, we keep the drivers informed, we meet with the Grand Prix Drivers' Associations to discuss it, how we can allow the drivers to be open as human beings in our sport. Athletes can be very emotional and passionate about some things and they need to discuss that constructively with people they trust."
That being said, Domenicali is giving the FIA the benefit of the doubt, and does believe that the governing body will ultimately make its ruling clear and allow for Formula 1 personnel to continue using their voice on issues that matter to them.
"We are talking about a regulation and the regulator is the FIA," said Domenicali. "I believe the FIA will clarify what has been stated, in terms of respecting certain places where you cannot do it.
"I am sure the FIA will share the same view as F1 but they are part of an Olympic federation so there are protocols to which they have to abide."
PlanetF1.com recommends
FIA v F1 described as an 'open war' with relationship 'on the edge'
Five ideal candidates to replace Sebastian Vettel as GPDA director
F1 2023 liveries: See all the new season looks as they are unveiled
The FIA need to offer this clarity as soon as possible
This has not been a quiet off-season by any stretch of the imagination, but a lot of the drama has been coming from this apparent power struggle between the FIA and Formula One Management, with this political statement clampdown only adding further fuel to the fire.
Vettel, Valtteri Bottas, Max Verstappen, Sergio Perez, Zhou Guanyu, Alex Albon, the list of drivers so far expressing their concerns over the ruling is already pretty long, but a common theme is that the drivers want clarity on what exactly it means.
And this is where the FIA is surprisingly allowing the situation to rumble on, rather than coming out with a statement to directly address the confusion.
It would make sense for them to provide this clarity as soon as possible as the 2023 Formula 1 season approaches.