Domenicali reviews his first year as Formula 1 CEO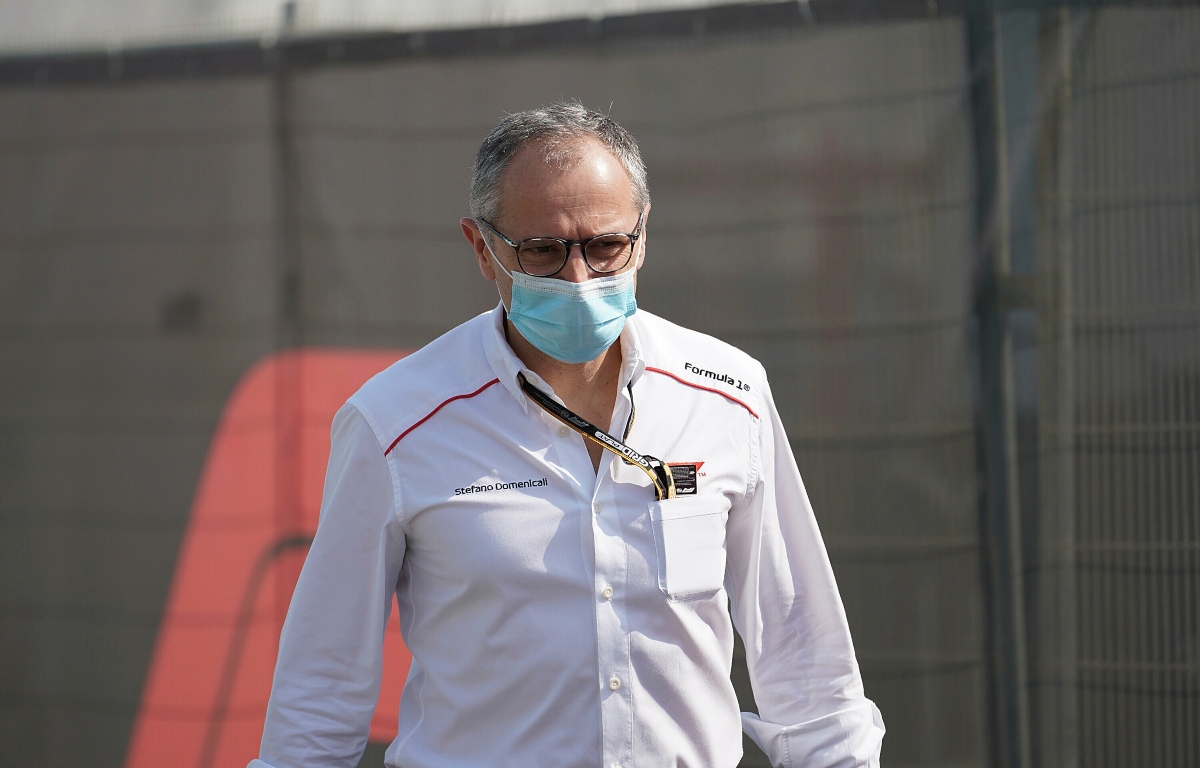 Discussing his first year as F1 CEO, Stefano Domenicali says it was an "incredible" season and one the sport is "very proud" of.
Domenicali replaced Chase Carey as CEO at the start of the year and was forced to negotiate a wide variety of challenges both on and off-track in his debut season in the role.
The biggest of them was the pandemic, and in spite of it, 22 races were able to take place with no major outbreaks of COVID-19 in the paddock during the campaign.
Unlike in 2020, a number of them were outside of Europe too, and Domenicali says he and his colleagues are "very proud" of how they handled things.
"It has been an incredible year for Formula 1 with multiple highs and some continued challenges with the ongoing pandemic situation," he said in a letter of address as per GPFans.
"In my first year as CEO and president of this great sport, it has been a privilege and honour to meet and work again with many old friends as well as new friends and colleagues.
"I thank you all personally, as our strong growth this year can only be done with you and your support.
"We are very proud to have delivered Formula 1's first-ever 22-race calendar in 2021, growing from our 21-race calendar in pre-pandemic 2019 and setting the scene for 23 races on our calendar in 2022.
"With the robustness of our Covid protocols, we were able to race across Europe, the Middle East and the Americas in 2021, showing our dexterity and tenacity in overcoming constant logistical hurdles in the majority of our race destinations, with Covid government restrictions closing entry in only a handful of locations."
One week on from 𝙩𝙝𝙖𝙩 season finale 🤯

Still not fully processed it, not sure we ever will do! #F1 pic.twitter.com/1tFlUcCYSf

— PlanetF1 (@Planet_F1) December 19, 2021
On track, the season ended up being one of the most spectacular ever with Max Verstappen and Red Bull taking the fight to Lewis Hamilton and Mercedes in a titanic battle that went down to the final lap of the final race.
As well as the thrilling fight at the front, the campaign also threw up a number of shock results with midfield drivers claiming multiple podiums and two race wins between them.
Domenicali says he'll never forget it and is hoping for more of the same going forward as the sport enters a new era with new regulations.
"On track, the racing has been sensational this season and for two drivers to go to the final race on equal points showed how tight the racing has been," he added.
"Red Bull won the drivers' championship and Mercedes delivered a record-breaking eighth constructors' title.
"We saw Esteban Ocon clinching Alpine's first win in Hungary, Sebastian Vettel second for Aston Martin in Baku and Daniel Ricciardo and McLaren getting back on the winner's step in Monza.
"The battle in the midfield has been fierce with Ferrari taking third place ahead of McLaren.
"It has been a season we will never forget and next year we begin a new era for our sport with the new 2022 cars that are designed to create closer racing. We hope it thrills us all as much as 2021 did."
The future of Formula 1
The talent that currently resides in Formula 2 has several potential future F1 stars.