Stefano Domenicali: Second place is not enough 'when you are Ferrari'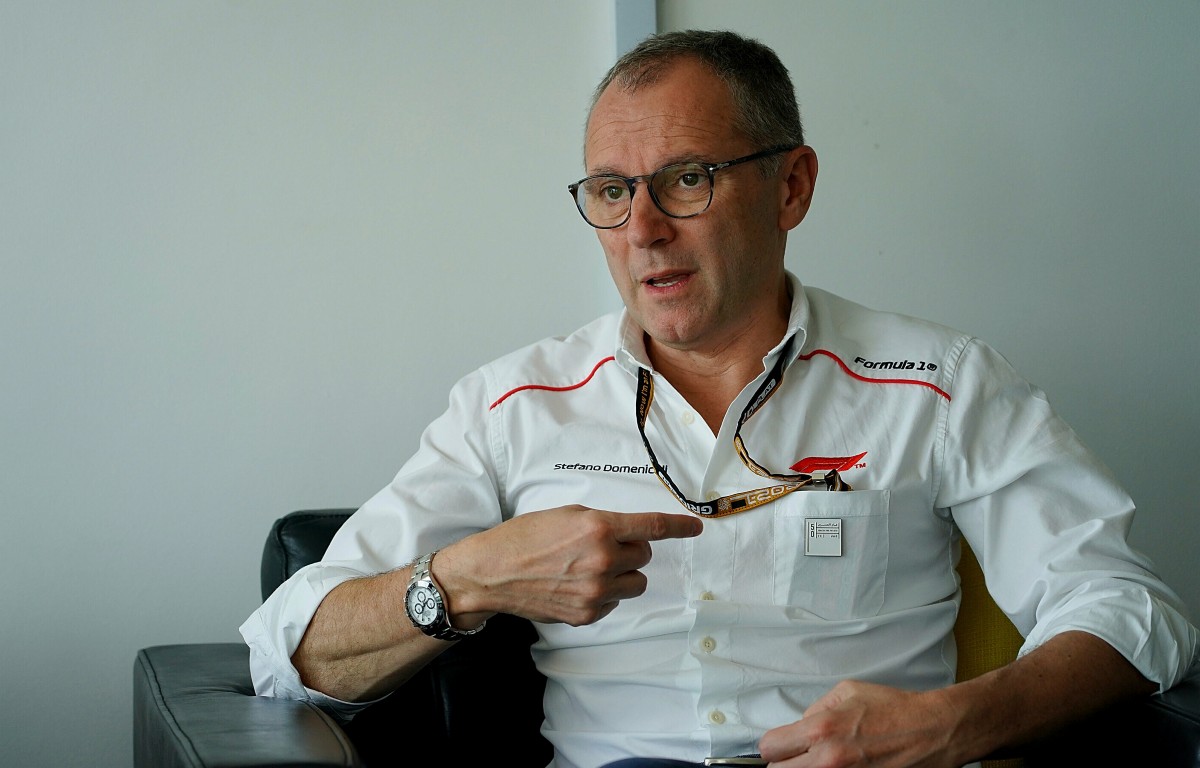 As Scuderia team boss Mattia Binotto exits stage left, Stefano Domenicali says it's simply a case of second place is "not enough" for Ferrari.
Ferrari announced on Tuesday that they had accepted Binotto's resignation, bringing to an end a career spanning almost three decades with the Italian having spent the past four seasons as the Scuderia's team principal.
The confirmation came after weeks, one could actually say months, of speculation about the 53-year-old's future with Ferrari after the team's strong start to the 2022 season petered out into a distant runner-up result.
Ferrari were ahead in both championships after three races, Charles Leclerc leading the Drivers', but three races later they trailed Red Bull and by the halfway point, Austria, the writing was on the wall.
Undone by too many strategy errors as well as poor reliability, pundits began to question whether Binotto would be back after the summer break. He did return but with the team failing to win any of the final nine races, he jumped instead of being pushed.
Domenicali, who himself resigned as Ferrari team boss just three races into the 2014 after a lacklustre start to the campaign, knows exactly what Binotto has had to deal with, and what he is going through right now.
"When you are second for Ferrari it is something that is not enough," Domenicali told Sky Sports.
"I don't want to get into the dynamics of the team, for sure the only thing I want now is to wish him the best for his future.
"And I can say something about that because I was in the same situation many years ago, so I just wish him to stay focused and believe in himself."
'F1 needs Ferrari to have a good team'
Upon confirming that Binotto will leave at the end of this year, Ferrari also said the search for his successor has began.
"The process is underway to identify Scuderia Ferrari's new Team Principal and is expected to be finalised in the new year," read the statement.
While it has been suggested the Italian stable approached Christian Horner and Andreas Seidl last winter already, both saying no, the rumour mill says Franz Tost and Gerhard Berger also turned down the opportunity.
Ferrari now reportedly have their sights on Alfa Romeo team boss Fred Vasseur, but that depends on whether Alfa Romeo-Sauber are willing to release him.
Domenicali added: "I hope that Ferrari will find the right solution to stay on track because they did a big recovery from where they were two years ago and we need Ferrari to be competitive.
"We need Ferrari to have a good team, a strong team with strong drivers to fight against the others. That is really the wish that I am hoping for."
A three-way fight with Ferrari in the mix
The Italian hopes next season Ferrari will be one of three teams involved in the fight for the World title after their 2022 challenge petered out with Red Bull's Max Verstappen going on a march.
He won 15 of 22 races, Red Bull taking 17 in total, with Ferrari winning four and Mercedes just one.
Next year Domenicali is dreaming of a three-way fight.
"That's the dream," he said before adding, "it's not a dream, it is more than a dream and I think it will happen.
"I'm sure there will be more teams fighting for first podium, and also fight for other positions."
Read more: Meet Calvin Lo: The billionaire bidding to break up the established order in F1