Domenicali: Replacing Sochi 'no problem at all'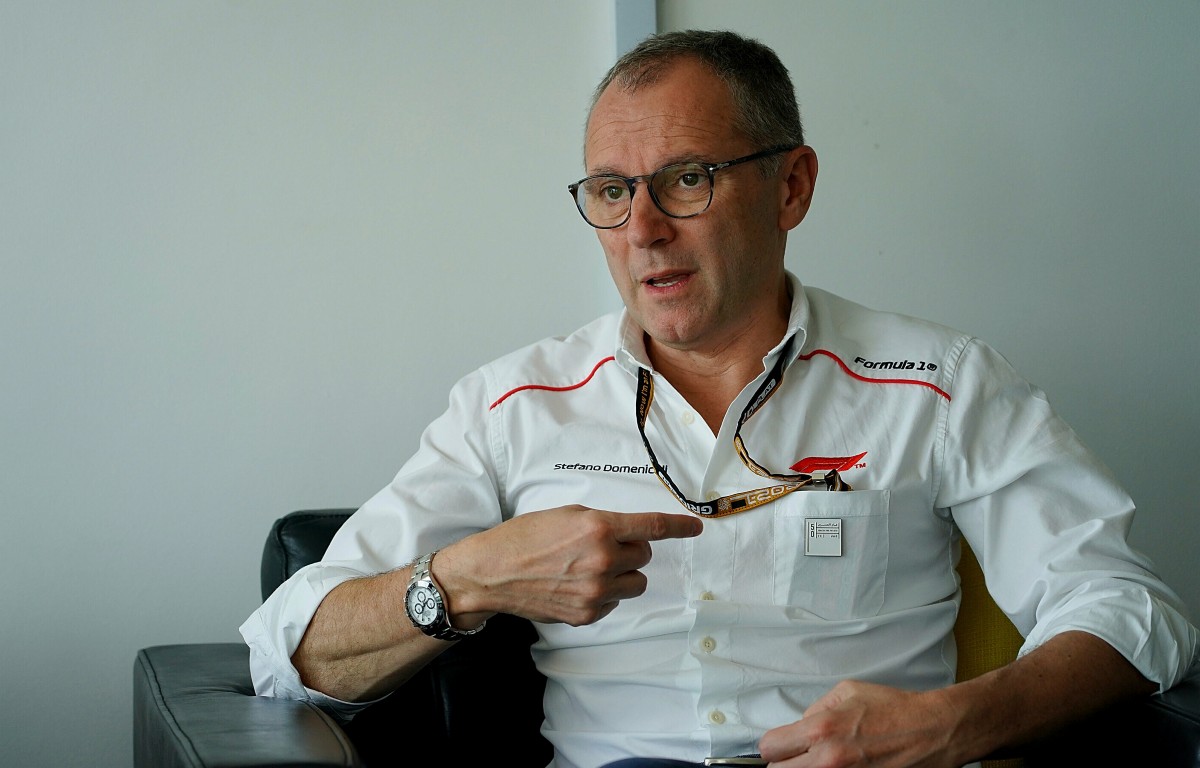 Formula 1 CEO Stefano Domenicali says it would not be difficult to sort out a replacement event for the Russian Grand Prix.
There are major doubts over the 2022 staging of the Russian GP following Russia's invasion of Ukraine.
Already football's Champions League final has been moved from Russian city St Petersburg to Paris, while the Polish national football team are refusing to play Russia in their upcoming scheduled World Cup play-off match.
Formula 1 also took action in some form, Domenicali having held a meeting with the team bosses on Thursday night in Barcelona where the status of the 2022 Russian Grand Prix was discussed.
A statement duly arrived in which F1 said it would be "impossible" to race in Russia, but by adding "in the current circumstances" that left something of a grey area with the Russian GP promoters interpreting that as the event being suspended rather than cancelled.
Of course, Formula 1 is no stranger these days to making unplanned calendar changes, since that was a common feature of both the 2020 and 2021 seasons due to the global pandemic.
With that experience and a huge current level of interest in hosting a grand prix, Domenicali said it would be no problem to find a Russian GP replacement.
"Talking specifically about the situation this year, because of the Russian situation, I just can confirm to you we have already proven in the last couple of years to be very flexible and not to have any problem in finding possible solutions for that," said Domenicali, quoted by F1i.com.
"So I can just confirm, that could be an option for this year with no problem at all."
Recently, Domenicali claimed such is the demand for Formula 1, a 30-round calendar could be agreed "tomorrow".
And in a Friday conference call, Domenicali said the 23-race 2022 season will be used as a guide for future calendar expansion, with space existing in the Concorde Agreement for an increase to 25 races in a season.
"Due to the great success F1 is having, the possibility of having new races in the future is still very big," he confirmed.
"With regard to possible venues for the future, we can just say there are a lot of discussions going on. We need to make a lot of choices for the strategic markets we believe are the right ones for Formula 1.
"But for sure, we can expand the calendar because technically speaking, as you know, we can go up to 25. That is written in our regulations, the Concorde Agreement, and the teams will follow our vision on that.
"Something we don't have to forget is this year will be 23 races, the highest number of races in the history of Formula 1.
"So I think we can watch that in the right way, taking the right decisions. We are not in the rush for that, it's just a matter of tuning in all the different possibilities we have in front of us."