Formula 1 working towards track limits 'solutions'
Stefano Domenicali says Formula 1 needs to find a "physical" solution to the track limits issue in the sport, rather than a technical one.
F1's chief executive says the FIA are working towards a plan to bring clarity to the controversial subject in the near future, as each of the races have defined the edge of the track in different ways at different corners at each circuit.
Domenicali is aiming to find a way around the issue that makes it a consistent application of the rule throughout the season.
"It's a matter that goes even beyond the sporting aspect, because the people that watch the races have to understand, because not all of them are technicians," Domenicali said to Sky Italy.
"We stressed the need to find a solution that's not technical, but physical. A car must stay on track, because if it goes off track, or it goes out losing time or it must have a penalty.
"Obviously, the FIA is facing this problem, we said that even before, and I think we'll have some solutions soon."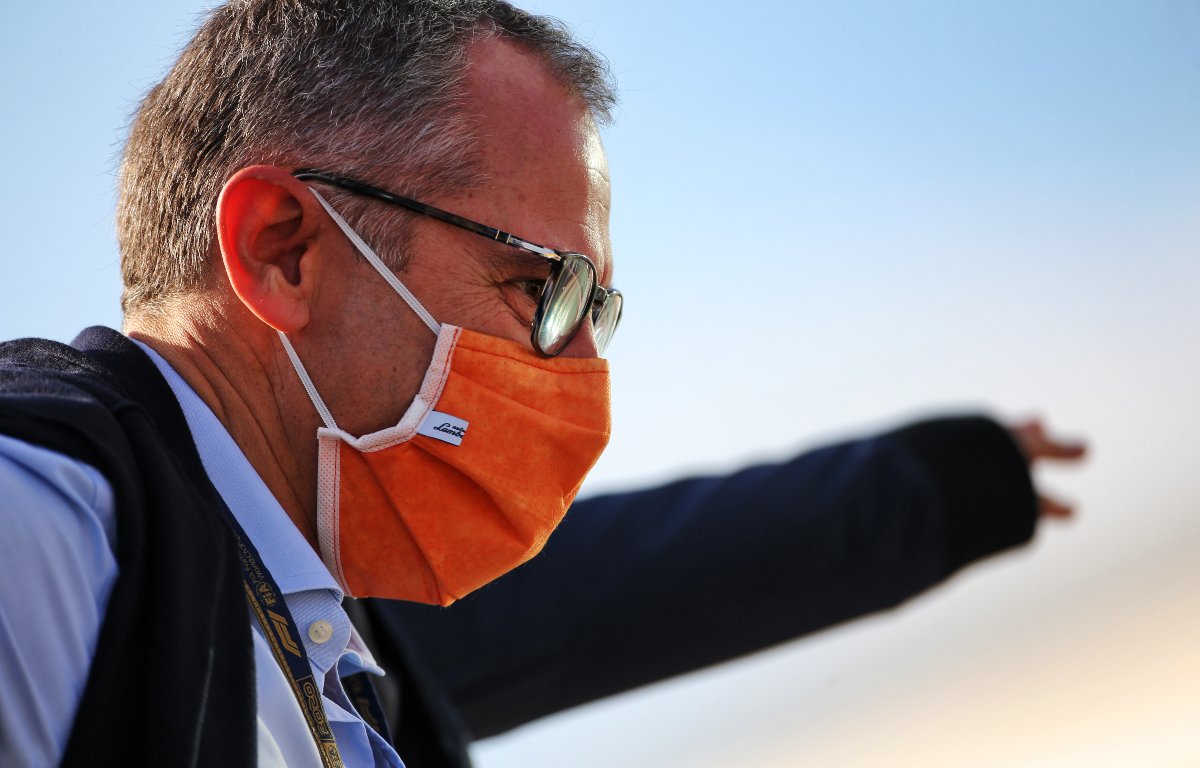 Check all the latest 2021 teamwear via the official Formula 1 store
With Covid-19 continuing to affect the race calendar, not only is Domenicali determined to fill a full 23-race schedule this season – amid doubts surrounding the races in Turkey and Brazil in particular – he confirmed that the new technical regulations will start in 2022 as planned, having already been delayed.
"They will be in 2022, also because obviously the teams are already working really hard on these programs, there are also teams that decided to anticipate the work on 2022 right now," he added.
"The new regulations have already been delayed so it's absolutely not on the agenda to change that. One could say that with such a championship they're not necessary, but it's always easy to say that in hindsight. However, no, they don't change."
With fans still not allowed back at capacity at races, albeit with Silverstone hoping to host a full 150,000 crowd at the British Grand Prix, Domenicali says he is looking forward to welcoming fans back – but doing so in a safe manner.
The season itself has got off to an entertaining start and alongside the success of Netflix series 'Drive to Survive', he believes that the sport is on an upward trajectory.
"The balance is positive," he continued. "The interest all over the world is increasing. There are intense races on track. There are many interesting topics of discussion. And so I'm happy to share with all the fans this moment for Formula 1, that is going, I believe, in the right direction, both from a sporting point of view and from a technical point of view.
"Then it's clear that we hope to be able to share this enthusiasm with the fans also on track. So we can't wait to have the fans back on the stands and also here in the paddock.
"It's clear that in a transitional phase we have to protect the paddock because we can't afford to have problems. So we have to follow the protocols strictly, but let's hope we'll be able to see, a little at a time, the fans back."
Additional reporting by Luca Brambilla
Follow us on Twitter @Planet_F1 and like our Facebook page