Domenicali teases axing of some 'traditional' races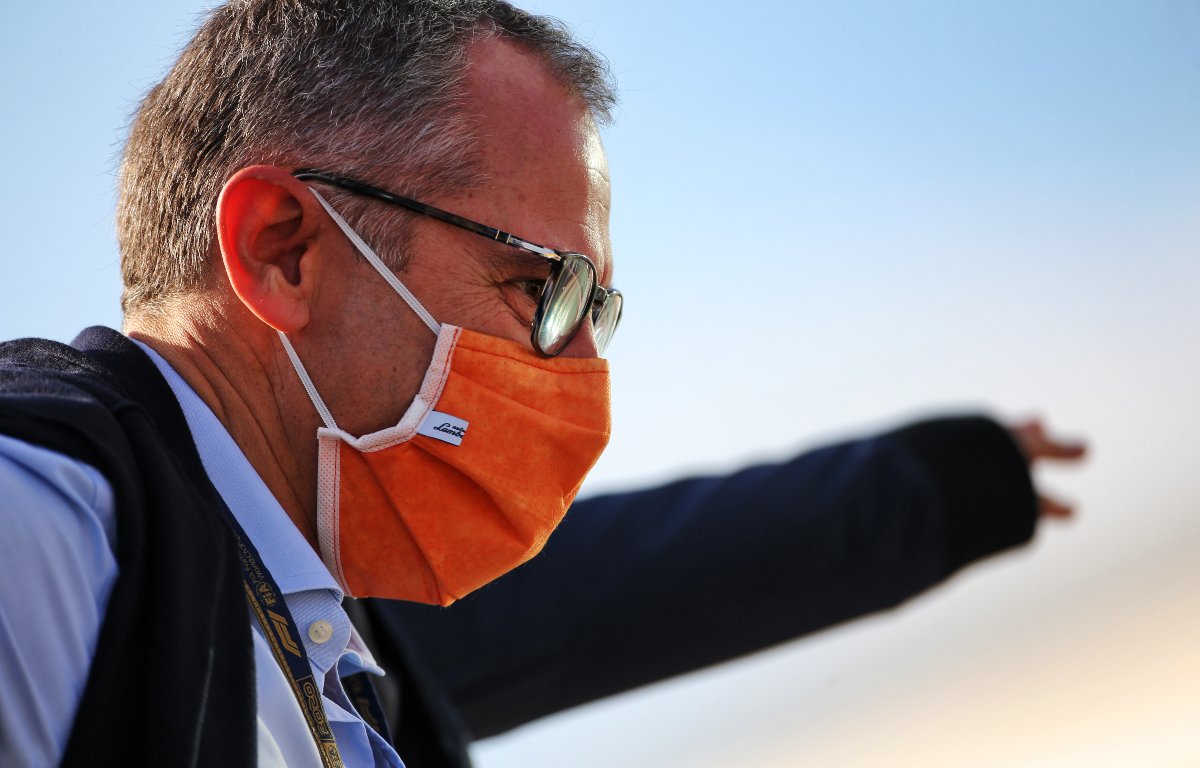 Formula 1 CEO Stefano Domenicali is open to dropping some of Formula 1's "traditional" venues if they do not move with the times.

With a World Championship that stretches all the way back to 1950, Formula 1 over its 71 years of existence has developed many traditions and concepts which in the modern day are seen as core parts of the spectacle.
Among these are some of the Grand Prix circuits themselves which have become synonymous with Formula 1. The British Grand Prix has been ever-present since 1950, while Monaco, Spa-Francorchamps and Monza serve as other examples of venues woven into the fabric of Formula 1.
But, could they now be under threat?
It certainly seems that some of Formula 1's long-standing grands prix could be in danger, with Domenicali talking of cutting down the European phase of the season to allow for an expansion in Asia, the Middle East and the United States.
Asked by GQ magazine about the talk of 25 races possibly making up a Formula 1 season in the future, Domenicali replied: "I think 23 races is a stable amount, although there's a provision in the Concorde agreement for more.
"So how many do we want in Europe, in America, in the Middle East, in Asia and the Far East? I can see fewer GPs in Europe, more in the US and more in the Middle East and Asia."
And he does not fear upsetting the fanbase by ditching traditional tracks, because living by tradition means "you don't live long".
"I don't think so. It's something that's part of the evolution of a business, and this is an entertainment," he said when quizzed on the possibility of angering F1's core fans.
"Of course we're aware of the importance of tradition and it gives you the ingredients for the future. But if you live by tradition you don't live long. We need to build foundations for the future."
But Domenicali does not want his words to be taken as a threat, instead they should be motivation for some of these venues to ensure they roll with the times and protect their places from the interested newcomers.
"The magic of having places that want to be part of our business in the future is part of our agenda. We're not just looking at the beauty of the future," he explained.
"These places understand that the world is changing. Monza, to give you one example, is unique, but Monza also needs to invest in the future. The people who go there deserve that. You need to grow, you need to react. The positive pressure the newcomers are putting into the system is great."
Check all the latest 2021 teamwear via the official Formula 1 store
One of the new events set to debut on the 2021 calendar is the Saudi Arabian Grand Prix around the streets of Jeddah.
It is an addition to the schedule which has sparked some controversy, particularly in relation to the nation's so-called "sportswashing" campaign, while Formula 1's We Race as One initiative has the potential to clash with parts of Saudi Arabian culture.
But Domenicali made it clear that Formula 1 is not interested in getting involved in "politics".
"As an entity, we do care. We Race As One – look at F1's embrace of that idea. We believe in going to certain countries that are showing that they want to change in the future," he stated.
"F1 inevitably puts a stopwatch on the evolution of certain values, because the lens will be massive. We don't want to be involved in politics.
"We are using motorsport to accelerate their desire to change, although it would be totally wrong to pretend that a culture that's existed for thousands of years can change overnight. F1 will help them focus on positive change, even if your focus is always on the sport.
"Money is part of the business, but it's not only about money. Human rights are part of our agenda; they're enshrined in the FIA's agreements. Instead of talking about the negative things, we should be discussing the positive things that F1 can make happen."