Domenicali: Las Vegas GP addition does not dilute US market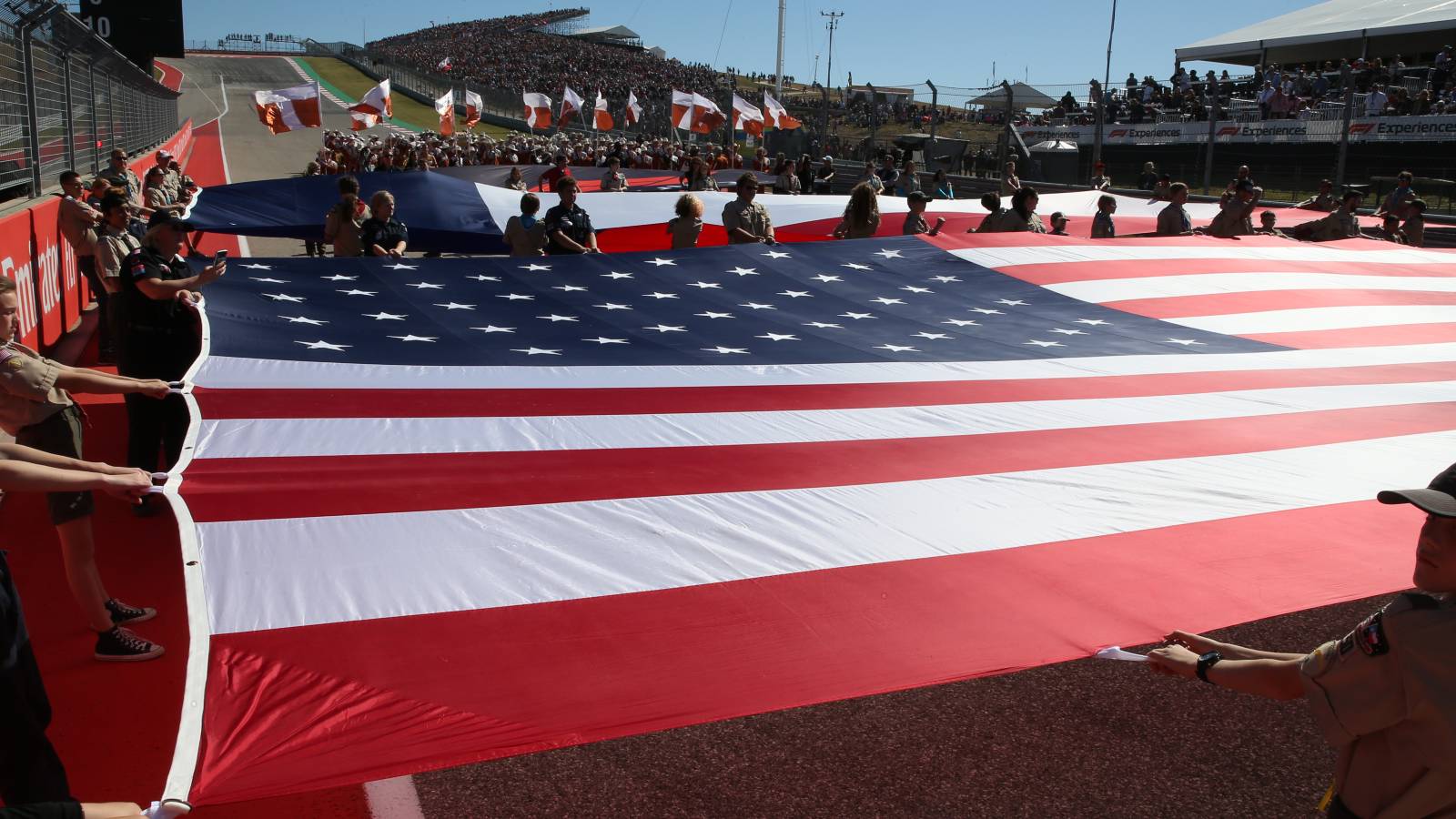 Formula 1 president Stefano Domenicali is not concerned that holding three races in the United States will dilute the market.
Domenicali has made no secret about his willingness to shake-up the calendar in the coming seasons, and already he has backed that up by confirming that the Las Vegas Grand Prix will make its debut in 2023.
That means that Formula 1 is set to have three races on the 2023 calendar, with Las Vegas joining the Miami Grand Prix and the United States Grand Prix at the Circuit of The Americas.
To have two races in the same country is far from uncommon in Formula 1, but to have three in a growing market like the United States, which Formula 1 wants to exploit, is that too many?
Domenicali does not believe that this is the case, rather, he explained that all three races in the United States will add value and target slightly different demographic groups.
"No dilution, it's an added value for everyone, because we are hitting the different targets in terms of demographics and location," he said, as quoted by Motorsport.com.
Domenicali added that the audience for Formula 1 in the United States is made up of a lot of young people, a youthful feel which he sees represented in the low average age of the grid.
So, Domenicali talked up the role which the drivers play in the expansion of the sport.
"The beauty of the growth of our sport in this country is we are reaching a lot of young people that are starting to be thrilled by our sport," he stated.
"We have seen before our eyes the drivers, [they are] very young. They have the possibility of sharing through the social channels also who they are, promoting our sport.
"Through them, I think there will be a great connection to develop the sport in the right dimension with the right ideas."
For so long the United States had proven a very difficult market for Formula 1 to crack, this certainly not helped by the infamous 2005 United States Grand Prix.
But Netflix's Drive to Survive series proved somewhat of a catalyst for F1's popularity boom in the nation, with the 2021 United States GP at COTA drawing in a crowd of 400,000, a record for both that Grand Prix and the venue. This was a fourfold increase on the attendance for the first United States GP at the track back in 2012.
Ahead of the 2022 season, a new deal was struck to secure COTA's place on the calendar through to 2026.
Now there is great anticipation surrounding the Miami GP debut, with pre-sale tickets selling out in under 40 minutes, while the announcement of the Las Vegas Grand Prix has generally been met with great positivity.
Domenicali admitted that just a few years ago, growth like this in the United States would have been unimaginable, but now that it is reality, Formula 1 wants to fully capatalise on it.
"If you think where we were three years ago, it was difficult to have one grand prix full of people," said Domenicali.
"Now we are heading to a situation where this year we are going to have two events totally sold out.
"It's giving you the magnitude of what the US will represent for Formula 1. We feel the vibes, we feel it is really something that needs to belong to this country. This is a huge opportunity.
"To think that next year we're going to have three races in the US, if you think again back a couple of years ago, you would say you are crazy.
"We are focused on making sure this would be one of the most important markets for F1, not forgetting of course that we were born in Europe, and we are a worldwide sport.
"This is our dimension, and we will stay as it is in that respect."
Formula 1 has confirmed Las Vegas for 2023
Rumours of a third race in the US have been confirmed, as Formula 1 will be heading to Las Vegas in 2023.