Domenicali admits weather radar failed F1 in Belgium
Formula 1 president and CEO Stefano Domenicali said the weather radar had not predicted the severity of the rain in Belgium.
No actual racing was able to take place at Spa-Francorchamps on Sunday, with persistent rain setting in pre-race and lasting for the rest of the day, getting heavier as the hours passed.
They were conditions which Formula 1's weather radar had not predicted, which took away the chance to bring the Belgian Grand Prix forward into the better window.
Such a call though would have been down to the stewards, not Domenicali himself.
"I cannot control that, it's the stewards that control that, if you want to change the time," he is quoted by Autosport.
"As far as the information that we had, there was, let's say, considered to be normal rain. There was no sign that the rain would have been so bad. Otherwise, a decision could have been taken by the stewards."
The stewards did do their best to extend the window for the race by stopping the clock on the three-hour period for its completion, with a race start attempted at 6:17pm local time, 17 minutes after the original deadline.
But after a few laps behind the Safety Car, it was decided that conditions were too dangerous, and the race was aborted not long afterwards.
"You see what the stewards decided today is really to stop also the time, in order to try and gain time to see if there was a possible slot to have the race," said Domenicali of the steward's strategy.
"You could have said in these conditions, is it like to throw the balls in the air. It could have been pouring from 11am or whatever it is. It's really something that you cannot predict."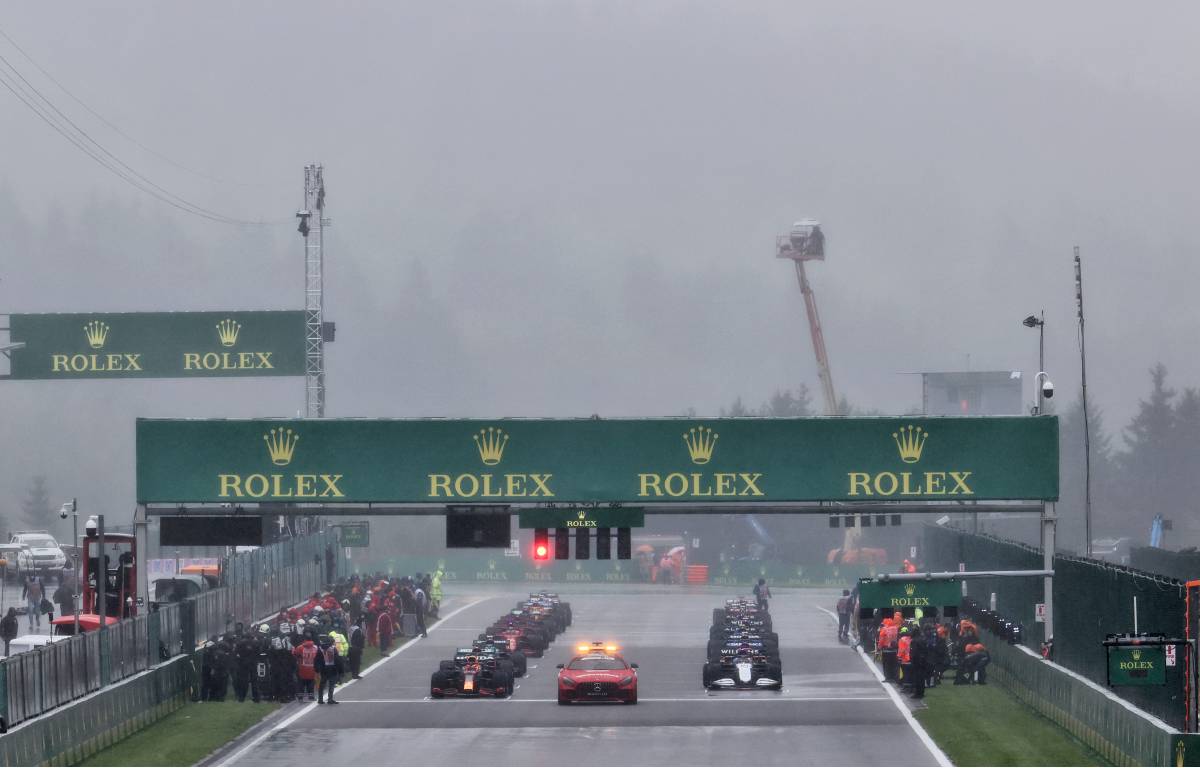 Check all the latest 2021 teamwear via the official Formula 1 store
FIA race director Michael Masi has said already that pushing the race back to Monday, which had been suggested, was not feasible.
And Domenicali agreed, stating that too many factors meant that such a decision would not have been possible.
"Not for logistical, for a lot of reasons, you cannot schedule the race the day after for many things, related to availability of marshals, availability of other stuff," Domenicali explained.
"That was considered, of course, but it's not possible. With the promoters, everything is very close, they followed the decision process, so they are not out of that."