Steiner fears 'never-ending saga' with penalties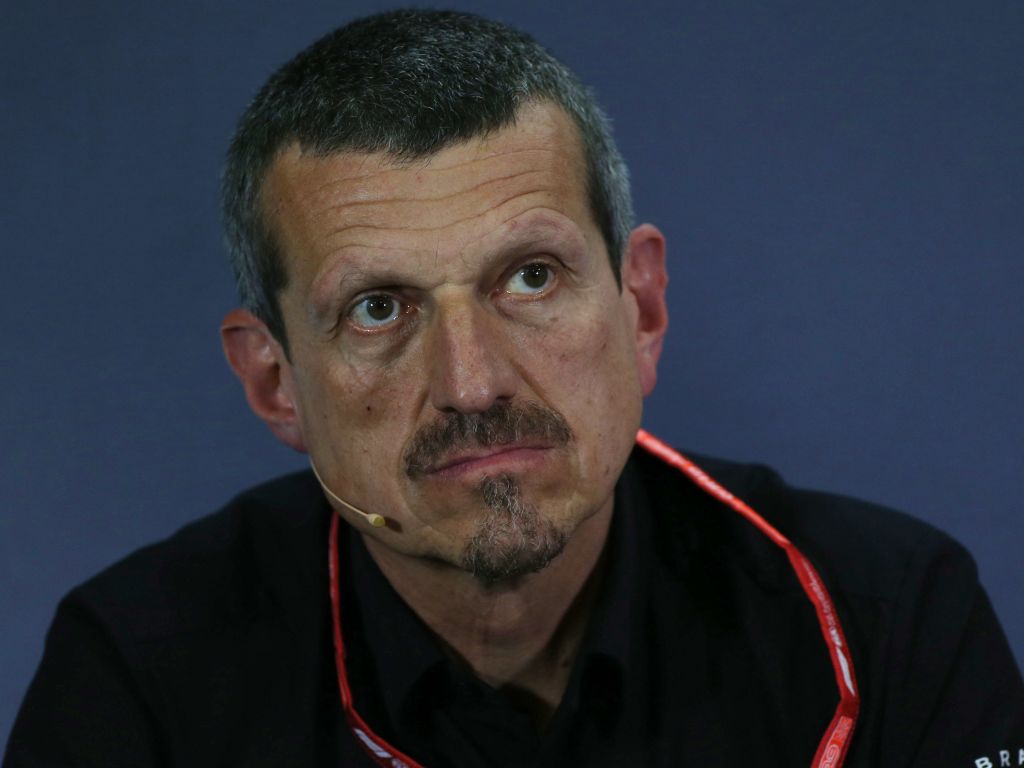 Haas principal Guenther Steiner fears that frequent reviews of penalties risks creating a "never-ending saga" in Formula 1.
Ferrari asked for a review of Sebastian Vettel's controversial penalty in Canada and they have been summoned to a hearing on Friday with the stewards from that event.
Mercedes principal Toto Wolff warned the Scuderia that their protests could create bigger issues, and while Steiner doesn't think it's dangerous if teams start appealing decisions regularly, he does worry it could set a precedent.
"I wouldn't say it's dangerous but if you set a precedent, you start doing it for doing it['s sake]," he told Crash.net.
"You create confusion. But I think Ferrari felt they need to do it and at some stage I think the stewards need to be reminded that this can happen, and it's not good.
"When you make decisions and you don't know what to do because it's a fifty-fifty, they should not give a penalty, because Mercedes could not come back and demand a penalty. That is not in the rules.
"If there is no penalty given you cannot go back and demand a penalty for somebody. To avoid this, a fifty-fifty, we shouldn't put them in there.
"You start a process which you never finish – you will always find an excuse and it's a never-ending saga."
In Steiner's opinion, the incident was "fifty-fifty".
"How I see it, it's a fifty-fifty and it can go both ways," he explained.
"And if it's a fifty-fifty, I go without the penalty as I always say. Whether it's against us or for us, we shouldn't over-regulate it. If it's a fifty-fifty, let it go.
"That should be the clear decision in my opinion. If it's a 60-40, again it's very close. But it was a fifty-fifty in my opinion and it was proper racing.
"If we want to kill racing, if you have to have a simulation before the race and decide the race, we need to stop this. We have no value in this anymore in this one.
"For me it was proper racing, it was pretty cool and in the end he got the penalty and they need to deal with it, I have no input there thank god. It's a bit of a contentious one."
That race-changing, result-changing moment 👀🇨🇦
. #F1 #Formula1 #CanadianGP #Canada #Montreal #Vettel #Hamilton #Mercedes #Ferrari @lewishamilton @mercedesamgf1 @scuderiaferrari pic.twitter.com/TmnD4g5MW8

— 🄸🅂🅂🄰 🄰🄻🄼🄰🄷🄰🅁🄸✨☮️ (@AlmahariIssa) June 9, 2019
Following on from his idea that a fifty-fifty scenario should be left alone, Steiner said he would like to see something like that added to the rules.
"Could we also have a clear rule that if it's a fifty-fifty we don't give a penalty? I don't want to be cheeky here but that could be one of the rules," he added.
"We had a similar situation in Monte Carlo with Kevin [Magnussen] and Checo [Sergio Perez]. Checo said 'where should the guy go?' He had to take the shortcut. And some people that looked it, the other drivers, said what can you do.
"The only thing you can do is crash into him and what good is that? Then he gets a penalty for the next race as well. It's like he was penalised already and there was nothing at stake.
"Sometimes you just have to say in these decisions, why the hell did you do this? There was no harm or no foul, Checo got past him, he was behind. That's it. Why give him a penalty? It was fifty-fifty and Checo was very brave to go in there.
"We looked at it properly and it was a brave move. But then you've got a rule where Leclerc pushed Hulkenberg out and nothing happened, so where is the consistency? If it's fifty-fifty, just let it go."
Follow us on Twitter @Planet_F1 and like our Facebook page.