Guenther Steiner's assessment of new VF-23 livery as Gene Haas reveals F1 2023 target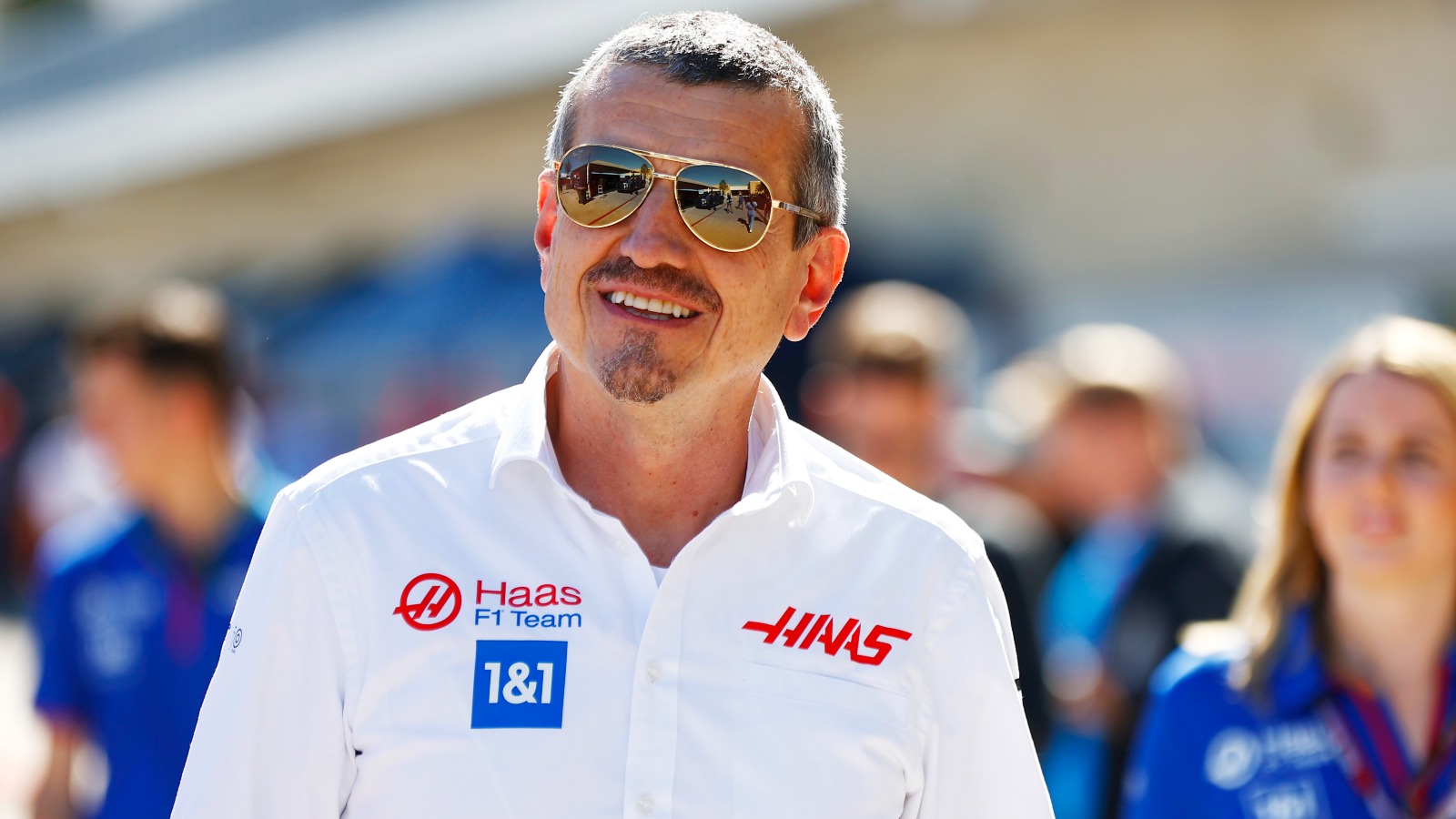 With a snazzy 2023 livery, two experienced F1 point-scoring drivers and a new title sponsor, Gene Haas and Guenther Steiner have big ambitions for the new season.
The American-backed team unveiled their brand new 2023 livery on January 31, beating the rest of the Formula 1 grid and turning up the pre-season hype with a design that has been met with an overwhelmingly positive response.
Looking at front-facing and overhead shots, the red and white of last season remains but other angles reveal a design with far more black than in recent years. Perhaps the most significant change is the introduction of new title sponsor MoneyGram, who have brought a much-needed cash boost to the team.
After returning to points-scoring form and earning their first pole position in 2022, team principal Steiner is hoping to take another step into the midfield battle this year with Kevin Magnussen and new signing Nico Hulkenberg spearheading their challenge. The 57-year-old approves of the livery, too.
"I obviously share everyone's enthusiasm around the livery unveil, not least as it's a checkpoint in the preseason calendar which means we're another step closer to doing the thing we actually want to be doing – and that's go racing," Steiner said.
"I like the livery, it's undoubtedly a more elevated and modernised look which is fitting as we move into a new era alongside MoneyGram as our title partner.
"It's an exciting time of year for Formula 1 and it's great that we're first out the gate to showcase our livery but our attention is firmly on getting the VF-23 on-track and preparing for the season ahead.
"We really have something to build on following last year's performances. The whole organization has been working hard to reach this point and obviously in Kevin (Magnussen) and Nico (Hülkenberg) we have two proven points-scoring talents locked in behind the wheel. I can't wait to get started."
Haas have leaned upon owner Gene Haas for financial support since entering F1 in 2016. They have brought title sponsors on board twice before, only for both partnerships to be severed early.
Drinks company Rich Energy came on board in 2019 only to back-out midway through the season in bizarre circumstances, before Russian fertilising giants Uralkali followed Nikita Mazepin into Haas for 2021. The US-backed team then cut ties with Mazepin and Uralkali just weeks before the start of the 2022 campaign following Russia's invasion of Ukraine.
Despite the pre-season drama, Haas bagged a fifth-place in the Bahrain curtain-raiser and finished eighth on the Constructors' standings after two tough seasons.
With Texas-based MoneyGram's reputation as one of the largest money transfer companies in the world, Gene Haas will be hopeful this is a partnership that sticks.
"I was very pleased to welcome MoneyGram as title partner for the 2023 season and beyond, and it's exciting to see our first livery unveiled together as MoneyGram Haas F1 Team," the Haas F1 chairman said.
"We head into a new season buoyed by some strong team performances last year and a return to points paying finishes.
"The aim for the 2023 season is naturally to do that more consistently and with Kevin Magnussen and Nico Hülkenberg I certainly believe we've got an experienced driver pairing more than capable of delivering those points on a Sunday."