Stewards are 'cracking down' on blue flags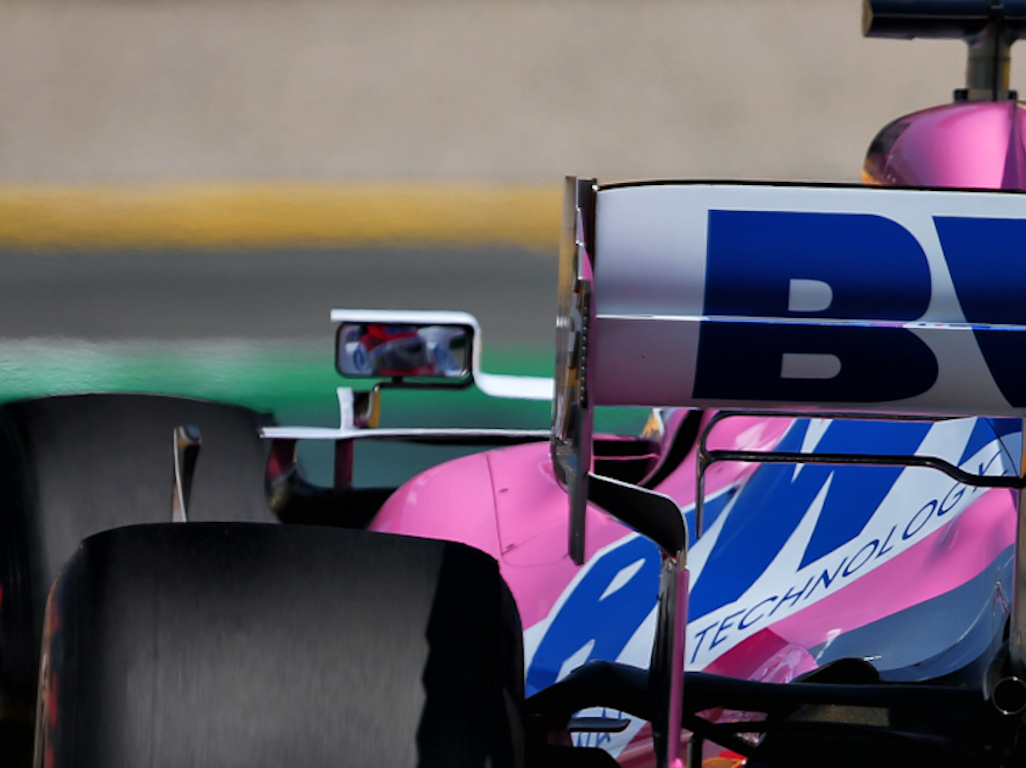 F1 race director Michael Masi says the F1 drivers were well aware before Spanish GP that the stewards would "crack down" on blue flag infringements.
Two drivers, Sergio Perez and Daniil Kvyat, were hit with five second penalties for ignoring the blue flags in Sunday's Spanish Grand Prix.
In a grand prix in which race winner Lewis Hamilton lapped everyone except the two drivers who joined him on the podium, Max Verstappen and Valtteri Bottas, the marshals had a busy afternoon waving the blue flags.
Perez and Kvyat both fell foul of the rule which states that the driver being shown the flag must allow the driver who is coming up to overtake him to do so at the "first available opportunity".
Perez, though, questioned why he was penalised, saying it was "unfair" given that Hamilton caught him at a place on the track where he couldn't easily move over.
"I don't understand where I should have moved," the Racing Point driver told reporters at the Circuit de Barcelona-Catalunya.
"Hamilton caught me very late in the lap and then the final sector is very tight, very narrow.
"So I didn't have anywhere, it would have been very unsafe for me to do something there.
"Still I got a penalty which I feel was very unfair, but it's how it is."
Masi explained that the drivers were all well aware that the stewards would be cracking down on blue flag infringements.
According to the F1 race director, while some leeway is allowed, both Perez and Kvyat were "excessive" in ignoring the flags.
"It was something that we discussed at the drivers' meeting following the first Austria event," he told RaceFans.net.
"At the Styrian Grand Prix drivers' meeting it was discussed that there would be much more of a crackdown on blue flags this year.
"This is the first place that we've seen that with two cars in particular, the two that got penalised.
"The regulations say [that] they should have effectively allowed the other car to pass at the first available opportunity.
"There's a level of discretion within it to allow reasonable elements with the other cars.
"But those two were both clearly excessive and [I] referred those to the stewards accordingly."
He added: "Up and down pit lane and I've even had a number of team managers actually ring and say they're really glad to see people penalised for not obeying blue flags."
Perez crossed the line in fourth place but finished P5 as a result of his penalty while Kvyat was P12.
Follow us on Twitter @Planet_F1 and like our Facebook page.