Ricciardo labelled 'disappointment' of 2021 season
Stoffel Vandoorne said it was a "great feeling" seeing Esteban Ocon and Daniel Ricciardo win races, but said the Australian was a "small disappointment" of the season as a whole.
Ricciardo has been open about his struggles in his first year at McLaren – in the first half of the season in particular – but still has full belief in himself that he's the best on the grid.
While he recovered some of the points deficit to Lando Norris in the second half of the year, he was still beaten by his young team-mate in the Drivers' Championship, which Vandoorne feels made for a "difficult season" for the eight-time race winner.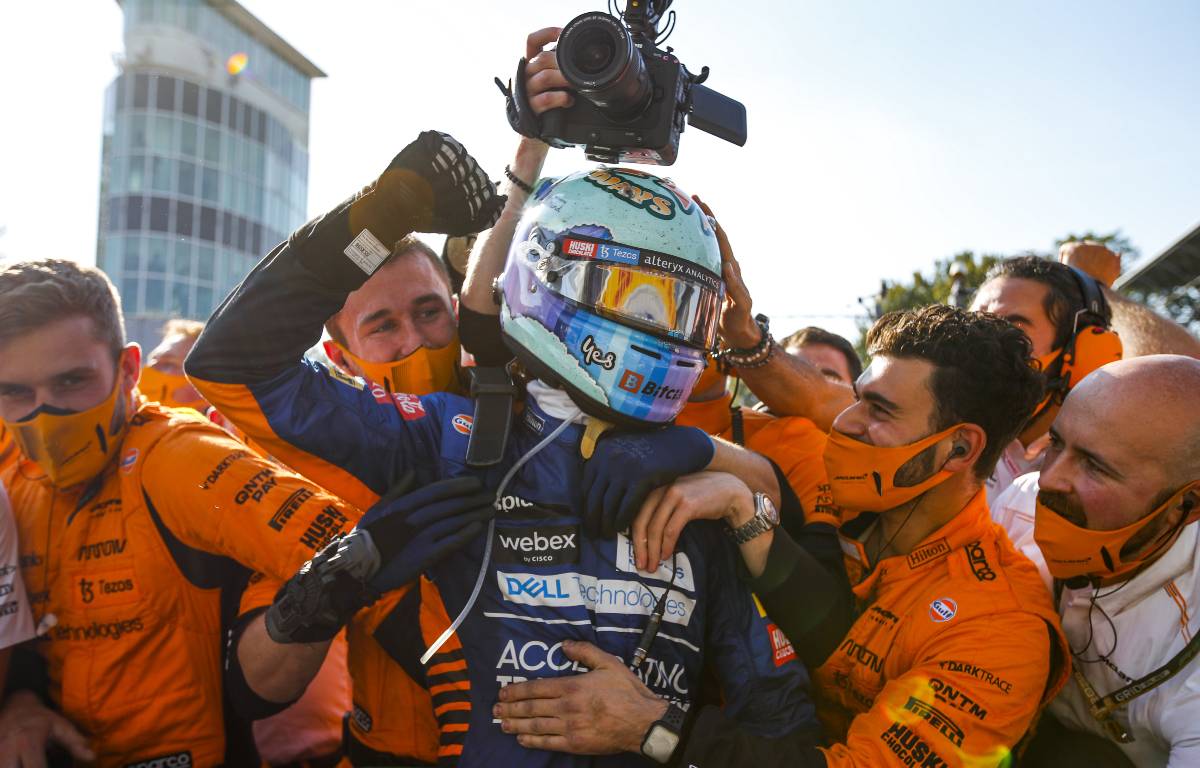 "If I have to point to one small disappointment about the season, I would almost say Daniel Ricciardo," the Belgian told RTBF.
"It's true that he won at Monza, but in general he was a little bit behind Lando Norris, whereas he is usually the leader in the teams he drives for.
"If you take away his win in Italy, 2021 is a bit of a difficult season for Daniel."
Ricciardo took his first win since 2018 when he took the chequered flag at Monza, while Esteban Ocon became a first-time winner in Formula 1 when he controlled a frantic race in Hungary.
Vandoorne said it's enjoyable to see unlikely winners in a race dominated by two title challenges, and feels they're stand-out memorable moments alongside a fascinating title battle.
"It's always a great feeling, especially in races where things weren't going well for Max and Lewis," said the former McLaren driver.
"I think everyone enjoyed seeing Ocon's first win and then Daniel's success after a difficult period for him. Those are the events that everyone remembers in a season."
On the other side of the coin, Vandoorne also paid tribute to Norris and Carlos Sainz for their performances over the course of the season, beating more fancied drivers in Ricciardo and Charles Leclerc to win the intra-team battles at McLaren and Ferrari respectively.
"This year Norris did a very good job," said Vandoorne. "He was sometimes unlucky at the end of the season when he lost a lot of points in the last races. But without that, he should have finished fifth in the championship.
"Carlos also had a great season with Ferrari in his first year with the Scuderia, especially against Leclerc. It wasn't easy to arrive in a team that revolved around the Monegasque."
Season review: Slight step in the wrong direction for McLaren
This season was a step in the wrong direction for McLaren.