Stoffel Vandoorne: Formula E champion should receive more superlicence points
Stoffel Vandoorne is the latest driver to call for a rethink of the FIA's superlicence points system, the Belgian racer believing Formula E should score better.
The superlicence points system that allows drivers to compete in Formula 1 has been making headlines of late after AlphaTauri were blocked from signing IndyCar driver Colton Herta.
Despite being an eight-time IndyCar winner and finishing third in the 2020 championship, he is eight points short of the 40 required for a superlicence.
That's the number the FIA declared all drivers must reach if they want a chance at Formula 1.

But it's 10 more than a driver scores if they win the Formula E championship, and Vandoorne reckons that's just wrong.
"I think the Formula E champion should definitely earn more points," the former F1 driver told GPFans.
"Ultimately, all the drivers driving Formula E have already won all those championships in the past – either Formula Renault, Formula 3, GP2 or Formula 2.
"Many of the drivers who drive here have won championships in the past and have proven themselves. Many of them – myself included – have already raced Formula 1 and have a history in Formula 1.
"It's already a select few group of drivers competing in this championship, so maybe it doesn't make a lot of sense that they only get 30 points for this."
Formula E scores 30 points for the winner, 25 for runner-up and 20 for the third-placed finisher.
Vandoorne reckons that Nyck de Vries, ninth in this year's Formula E championship, beat his more experienced team-mate Nicholas Latifi when he made his F1 debut at the Italian Grand Prix speaks volumes.
"Sure, it's a good promotion for everyone in Formula E. It shows how competitive this championship is," he explained.
"I think many of the drivers who drive in Formula E could do very well if they were given a chance in Formula 1. Nyck was the ultimate proof of that."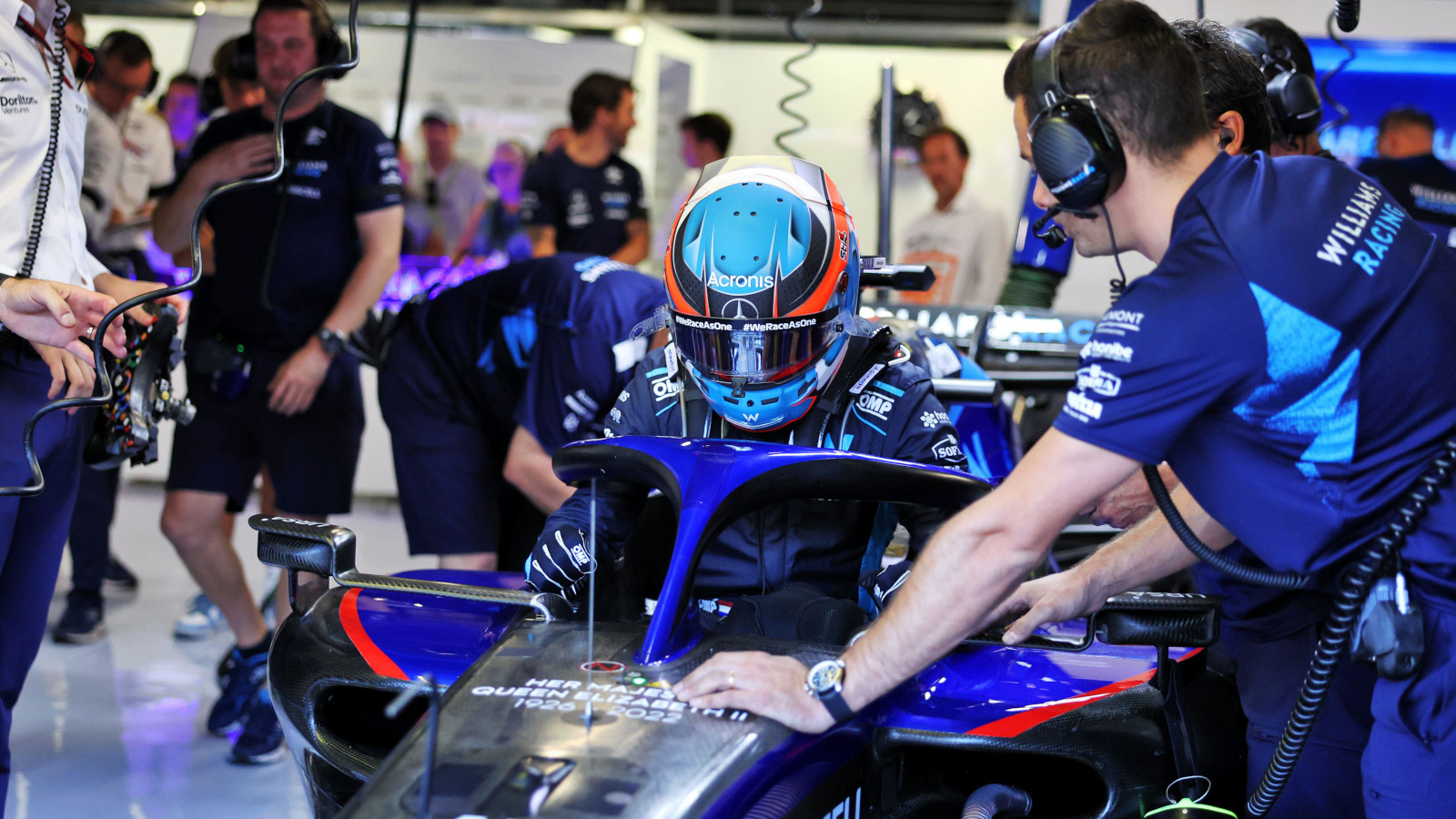 The superlicence points system should be scrapped
Never mind adjusting the numbers, the superlicence points system should be scrapped as it prevents good drivers, Colton Herta and IndyCar fans would say great ones, from racing in Formula 1.
Formula 1 has a superlicence system because years ago a certain young driver made his way onto the grid at just 17 years of age, and did so with just one season of single-seater racing under his belt.
The FIA feared disaster and decided to take action, introducing a system to ensure that drivers are at least 18 years old and have experience in racing.
It was decided that drivers had to acquire points from the junior categories, with 40 points needed in a three-year period for a superlicence to be be granted.
One could say fair enough, but then the FIA went and awarded the series that it endorses the most points.
Whoever wins the Formula 2 title receives 40 points, so too do the second and third placed finishers. But for IndyCar, second falls to 30 and third to 20.
Even Formula 3 gets more points from fourth place downwards for the top ten. Worse yet, fifth place in Formula Regional even scores better than P5 in IndyCar.
Can the FIA really justify that Isack Hadjar, P4 in this year's Formula 3 series, is more suited than IndyCar's fourth-placed finisher Scott McLaughlin?
The system should be scrapped, drivers judged on race wins and podiums with the top three in motor racing's biggest series – and the FIA knows which ones those are – allowed to step onto the F1 grid.
By the way that 17 year from F1, that was Max Verstappen.
Read more: IndyCar driver slams 'elitist' F1 after Colton Herta move breaks down