Stoffel Vandoorne 'a little bit surprised' by Fernando Alonso's Aston Martin move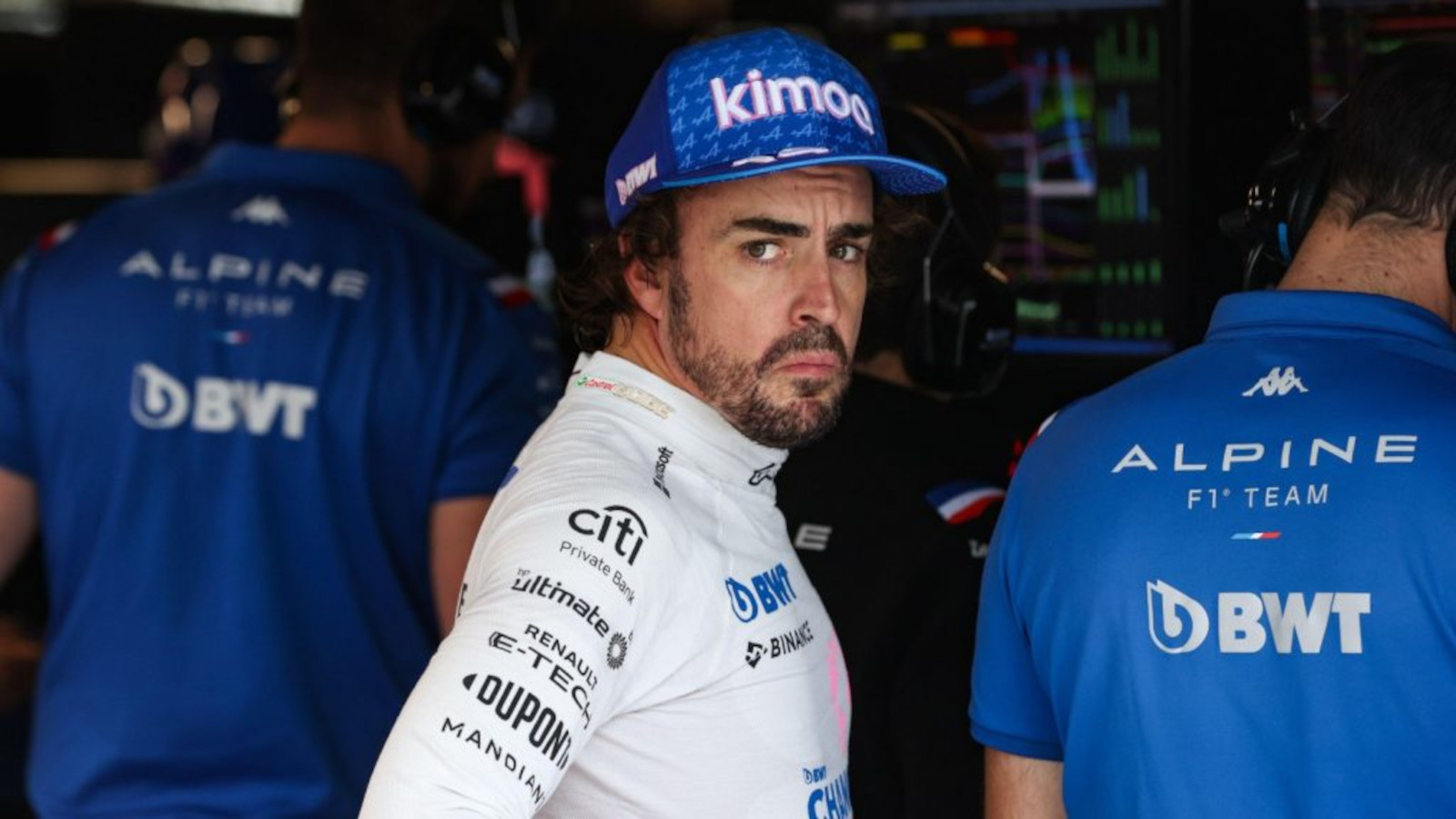 Stoffel Vandoorne was surprised Fernando Alonso chose Aston Martin over Alpine, but concedes with the new technical rules in play, momentum could "well change by next year".
Expected to continue with Alpine into 2023, Alonso said to be closing in on a one-year extension with the team, the Spaniard shocked the F1 paddock when he announced he'd be off to Aston Martin next season.
The 41-year-old signed a multi-year deal with the Lawrence Stroll-backed Formula 1 team, and will partner Lance Stroll for the next two years at least.
And those two years are said to be the crux of the matter.
Alonso wanted a multi-year deal with Alpine but they were only willing to offer him a single season, the team intent on putting Oscar Piastri in the car come 2024.
As it happens, the teams looks to have lost both drivers with Piastri, expecting Alonso to stay on, signing with McLaren.
But while Alonso wanting a multi-year deal is understandable, moving from Alpine to Aston Martin seems a big step in the wrong direction – at least when it comes to results.
Alpine are current fourth in the Constructors' Championship with 115 points, Aston Martin have just 24.
But, as Vandoorne points out, with all-new cars in play this season and the development of them only in its infancy, anything could happen next season.
"I think everyone was a little bit surprised to see him move from Alpine to Aston Martin," the 2022 Formula E champion said on Sky Sports' Any Driven Monday.
"If you look at the performance of Alpine recently, they have really upped their game. It seems like they are on a good trajectory and they are scoring some good points.
"But there are obviously things that Fernando has analysed as well from his side, probably the longevity of his deal with Aston Martin."
Vandoorne, a former F1 team-mate of Alonso's during his second stint at McLaren, added: "Also Aston Martin is investing a lot of money into their future.
"They are on the rise, probably not at the level of Alpine yet at the moment, but you know it is a development race right now so that could well change by next year."
Aston Martin are investing but the results have yet to come
Lawrence Stroll bought the cash-strapped Force India team back in 2018 with the team P7 in the Constructors' Championship under his first full season of ownership.
Improving to fourth the following season, Racing Point, as the team was then known, courted controversy when they raced a pink Mercedes.
The RP20 lent so heavily on the Mercedes design that it was investigated, the team found to have illegal copied parts of the 2019 championship-winning Mercedes. They were docked points and handed a monetary fine.
A year later, having to design the car entirely themselves, Aston Martin, the team having been rebranded, fell to seventh and did so even though they had a four-time World Champion Sebastian Vettel leading the charge.
And all the while Stroll was plugging millions into the team, including a new factory and wind tunnel. Those will only be ready late this year, if not in 2023, at a cost of some £200 million.
It's all looking rather flashy on that front for Aston Martin, and the bank account keeps giving, but the results aren't following. This year they are down to P9, 24 points on the board, and there is – it is fair to say – little sign that things are improving.
But maybe next year, or the year after… or some time….