The key storylines to emerge from the Japanese GP press conferences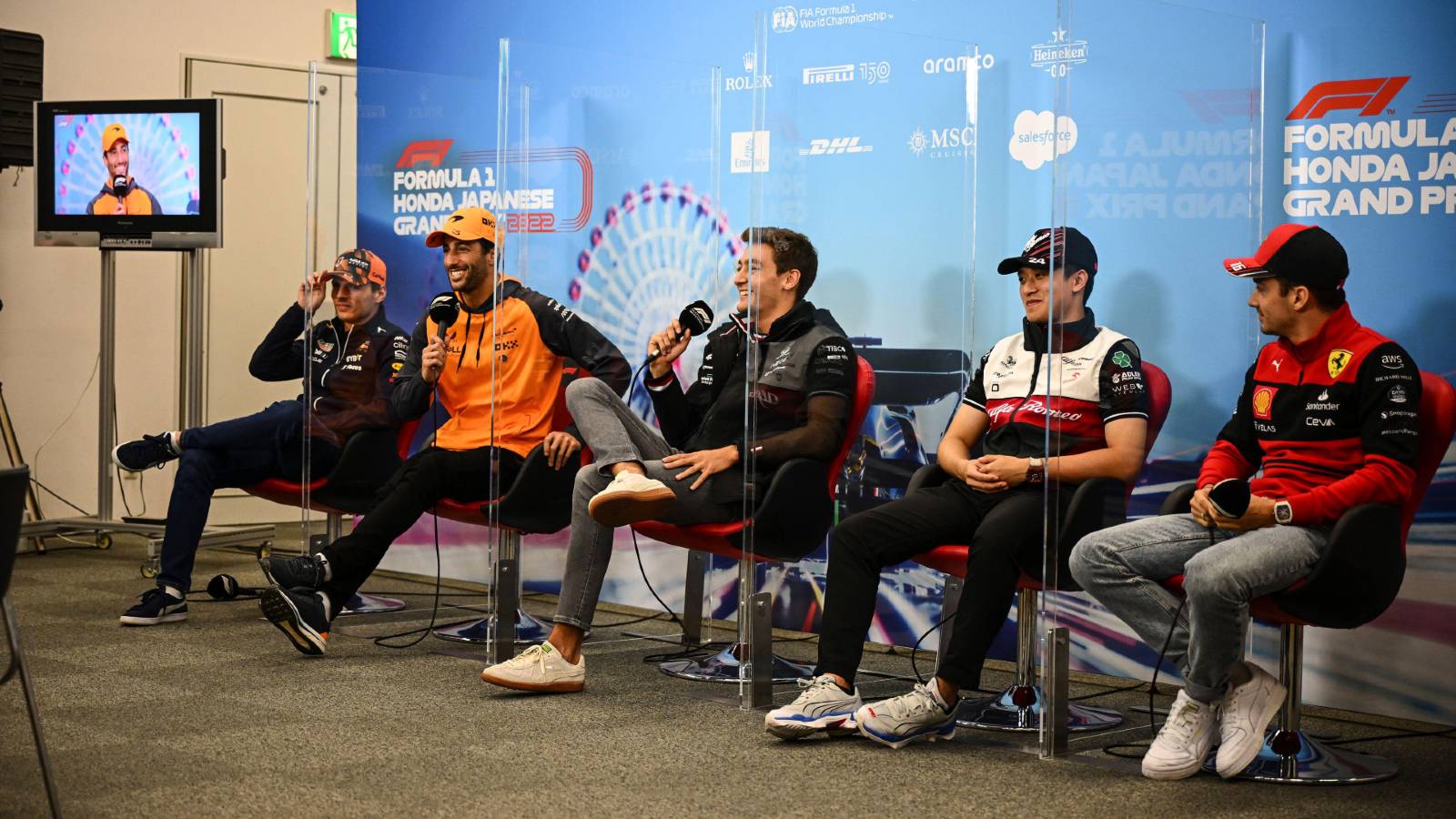 Apart from the 'small' matter of when this year's World Championship will be decided, alleged budget-cap breaches continue to dominate the F1 landscape.
Even though the FIA have delayed the release of their findings until after the Japanese Grand Prix weekend, that subject was still a hot topic at the Suzuka drivers' pre-event press conference.
Fortunately, other matters were also discussed with the media, including in one-to-one interviews with broadcasters, and we have picked out and condensed the best of them for easy digestion here along with the pick of the quotes.
Lewis Hamilton raises point about Red Bull's aggressive 2021 upgrades
In his battle with Max Verstappen for last year's Drivers' title, Lewis Hamilton has recalled how Red Bull kept bringing updates to their car after the British Grand Prix whereas Mercedes could no longer afford to.
That was how the Briton approached being asked about the budget-cap saga amid rumours that Red Bull are among two teams that may have breached the spending limit for the 2021 season.
"We would see Red Bull every weekend, or every other weekend, bringing upgrades," said Hamilton. "If we spent 300,000 on a new floor, or adapted a wing, it would have changed the outcome of the championship naturally because we would have been in better competition in the next race if you add it on. So I hope that's not the case.
"I just hope, I do believe, Mohammed [Ben Sulayem] and the FIA will do what's right with whatever they find out. So that's what we have to have faith in."
Cost-cap talk still dominating the news agenda
Inevitably, questions were asked of the drivers about the alleged transgressions and Fernando Alonso insisted it was "not really relevant here" as "we rely on our teams to really control everything they do".
However, the soon-to-retire Sebastian Vettel was more forthcoming, saying: "Any governance of the sport is to supply fairness, or to ensure fairness is there across the teams, across the year, across the season, across the sport.
"The FIA are in charge of that and we have to trust them of doing the job – if you fail to comply with the rules then there should be consequences."
Verstappen, meanwhile, responded to Hamilton's claims mentioned above with a typical straight-bat answer about Red Bull's expenditure submission for his title-winning campaign: "I think we have our reasons to believe we are good. So that's what I've been told and we'll find out on Monday."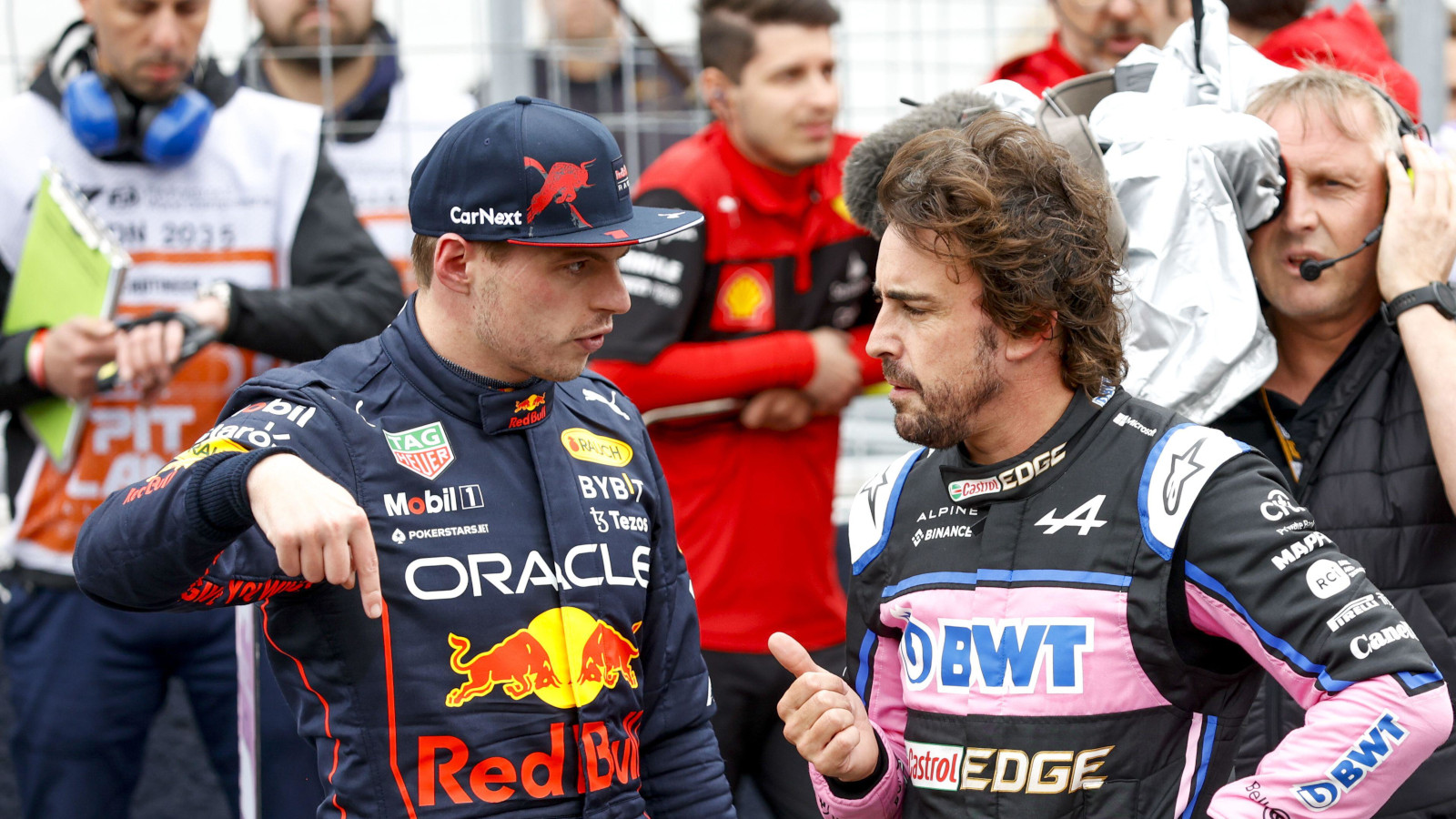 Fernando Alonso hints at more Alpine engine penalties
Alpine suffered a double retirement within seven laps in the Singapore Grand Prix, which team principal Otmar Szafnauer initially suspected was a related power-unit problem.
Alonso was quoted after the race as saying he believes 60 points have been thrown away from his potential total for this season due to reliability issues – and now believes a further grid penalty could be coming his way over the closing races of the campaign.
"We are maybe not completely safe until the end of the year," said the two-time former World Champion. "It is possible we may have to introduce a power unit. I don't think that will be this weekend but…soon.
"We have been hit quite badly about reliability this year. We lost a lot of points and unfortunately now we are in this battle with McLaren, a few points behind them. Hopefully we can have a normal five races now and finish on a high, but [it] has been our weakest point this year."
Daniel Ricciardo still in no rush to resolve F1 future
Seven weeks from now, Daniel Ricciardo will essentially be a former McLaren driver – and still we do not know what 2023 holds for him.
A role as the reserve at Mercedes behind Lewis Hamilton and George Russell is the strongest 'buzz' rumour within the paddock at present.
"I think it's probably more that we kind of just keep going with the rest of the season, the more it will become clearer, I think, what will be best for me," said the Australian in the Suzuka press conference.
"There's nothing, let's say, that you guys don't know. Like there's nothing I'm not telling you. I think there will be full transparency from that point of view and I think when I know what I'm doing, everyone will know – they'll hear it."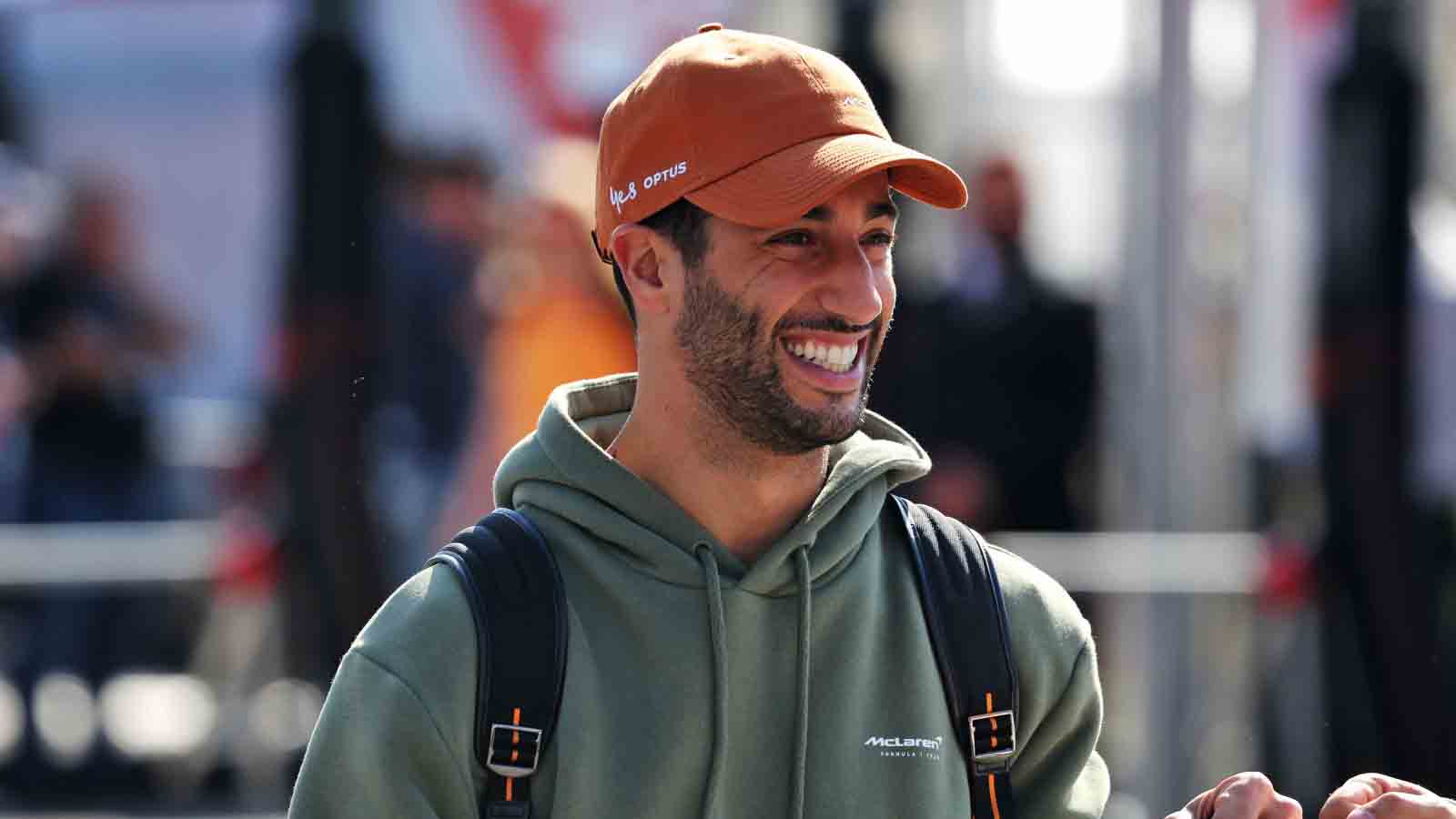 But Sebastian Vettel is open about his…on one condition
Whereas Ricciardo still very much wants to remain a part of the full-time F1 scene, Vettel is happy to step away and retire after the Abu Dhabi Grand Prix in November.
However, if he was to be offered a one-time return for a Japanese Grand Prix at Suzuka, where he was won four times, the German would not need a second invitation.
"Never say never. It's a great track for many reasons and who knows what the future brings," said the quadruple former World Champion.
"Maybe if one of these guys (fellow drivers in the press conference) in the future races here feels a bit sick. I don't wish them to feel so, but I wouldn't mind jumping back in for a race at Suzuka at any time."
Hope for Alfa Romeo as new front wing upgrade arrives
After a strong opening third of the season, Alfa Romeo have lost their way somewhat and points have dried up for Valtteri Bottas in particular.
The Swiss-based team will be happy with sixth in the Constructors' Championship, but are now looking over their shoulder in particular at Aston Martin – a team starting to make some long-awaited improvement.
A new front wing for both cars at Suzuka should help Alfa Romeo though, with Zhou Guanyu saying: "Especially I think for here it's very important, because let's say during the second half the season after the break, we haven't been running too much upgrades compared to our main rivals in the midfield battle.
"I think we lost a little bit of speed in terms of that and performance, so it's great to have that [upgrade] and hopefully they work as expected."
Read more: Could a Max Verstappen title win be overshadowed for a second year in a row?