FIA to impose stricter wing tests in 2022 – report
The FIA are set to crank down further on flexing for the new 2022 challengers, with the introduction of stricter wing tests.
Majorly overhauled regulations are coming for the 2022 season, with a new generation of cars that will switch to a ground-effect philosophy in order to generate downforce.
Another major factor to these regulations is development will be restricted, so teams are unable to scupper the FIA's intention to create closer racing, more overtaking and smaller gaps throughout the field.
However, as the current season has allegedly shown, teams are able to find a bit of extra pace, particularly in a straight line, by allowing for some flexibility in their rear wings.
Red Bull and Mercedes have been squabbling across recent rounds following Red Bull's claims that Mercedes' rear wing was flexing, allowing for reduced drag down the straights and therefore a higher top speed.
At the Qatar Grand Prix new tests were brought in to address the issue of flexing rear wings. But according to a report by Auto Motor und Sport's Michael Schmidt, these were only "experimental" and so "Red Bull's wish for the test to be compulsory at the last two races of the season will not be fulfilled".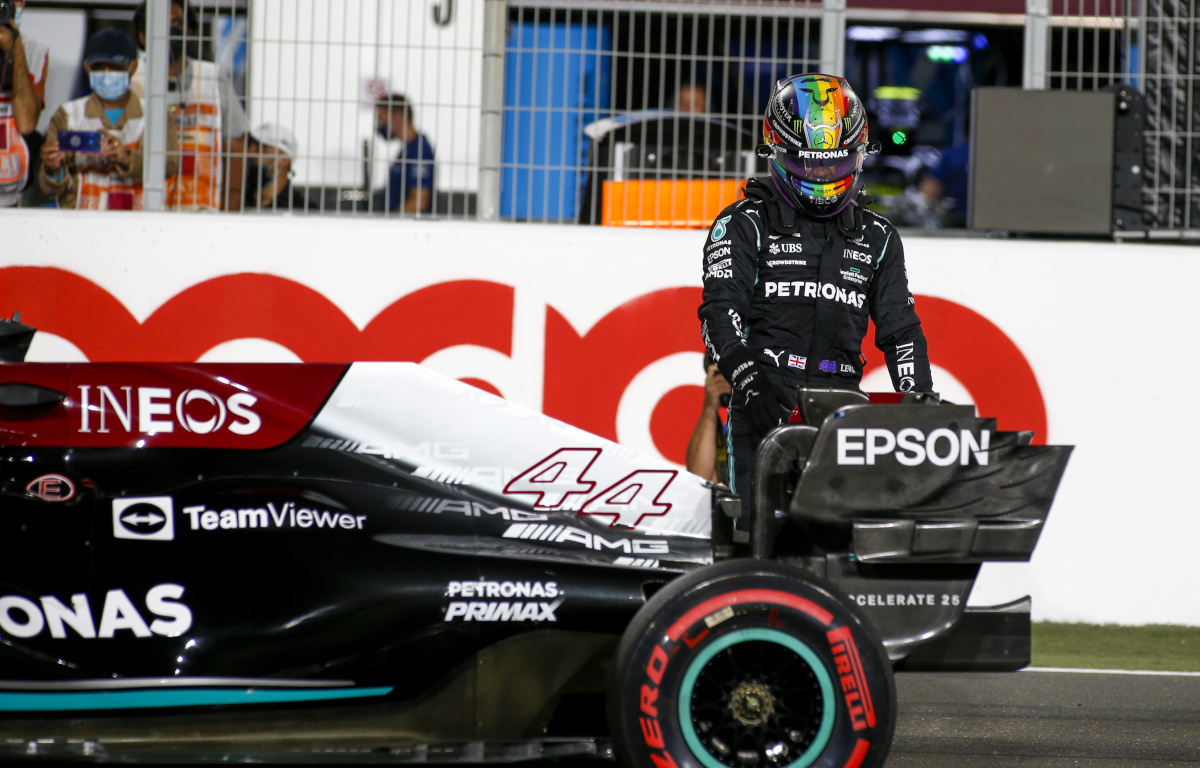 That said, this issue is of grave concern to the FIA for 2022 since the designers could look to gain performance despite the strict restrictions by building as much flexibility into their challengers as possible.
"The issue of the flexibility of wings, underbodies and fairing parts will continue to haunt Formula 1 next year," the report states.
"The 2022 regulations set such tight limits for the engineers that they will seek their salvation in designing certain components flexibly."
And so Red Bull may or may not be pleased to hear the FIA will reportedly introduce official, strict tests on the wings from 2o22.
"The FIA definitely wants to introduce the tougher wing tests for 2022," Auto Motor und Sport states.
Understandably though, it is not only the wings that the FIA are wary of.
"We have to be particularly careful in the area of the wing profiles under the car and the diffuser. A lot of lap time can be gained there with certain tricks," said Formula 1's chief technical officer Pat Symonds.
So in a major alteration to the FIA's scrutineering methods from next season, the cars will be divided into "legality boxes" with 3D screening used to ensure no rules are being breached.
"Formula 1 has taken precautions to ensure checking the cars next year does not turn into too much work," Auto Motor und Sport report.
"The classic measuring with a folding rule will be history. The measuring platform in the FIA garage will then only be there to weigh the cars.
"The car of the future is divided into legality boxes that have to be made available to the FIA as a 3D model. The technical commissioners can then scan the car on site using laser technology and thus check whether it complies with the stored specifications."