Stroll brushes off FP1 crash as a 'small hiccup'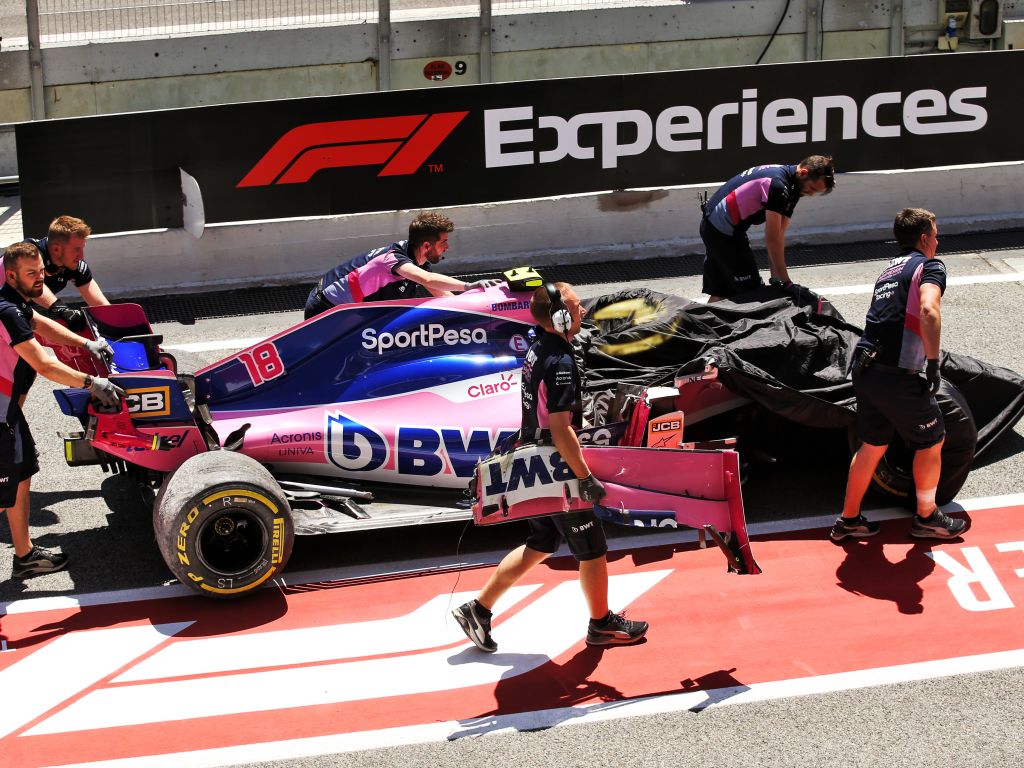 Lance Stroll has labelled his FP1 crash at the Circuit de Catalunya as a "small hiccup" on what he felt was an encouraging day for the SportPesa Racing Point team.
Stroll brought out late red flags in FP1 after hitting the barriers, meaning he was unable to use the full upgraded package again when returning to the track in the afternoon.
The Canadian finished P13 in FP2, but just seven tenths separated the field between P8 and P16.
"Aside from that [the crash] I'm pretty pleased with how the car is feeling," Stroll said via Crash.Net.
"Definitely I think we've made some progress and it's definitely been better than the previous few rounds so that's a good sign and we'll see what we can do tomorrow.
"Thanks for the guys for getting the car back on track, it wasn't easy. We're okay. Just a small hiccup."
Sergio Perez, meanwhile, painted a rather bleak picture after finishing all the way down in P18 after FP2.
"It was a tricky day," Perez told Motorsport.com.
"A couple of issues here and there, a lot to analyse for tonight, and hopefully we can can get some lap time and extract some potential of the car. We seem to be competitive in a couple of occasions, but then we were quite far away.
"At the moment everything looks very bad, as it looked on the Friday last year. So a lot to be analysed tonight, and hopefully we can pick up some pace and be further up the grid.
"It's early to say. We will know later on, but certainly we are not where we want to be. We will see. I think tomorrow we will have a clear idea of where we are."
Follow all the action from the Spanish Grand Prix with the PlanetF1 live centre