Susie Wolff: Horner 'must take the emotion out of it'
Wolff, Susie that is, has told Christian Horner that he needs to "take the emotion out of it" and not let it take over following two crashes, both caused by Mercedes drivers.
Horner and Red Bull advisor Helmut Marko were incensed after the British Grand Prix when Lewis Hamilton made contact with Max Verstappen, punting him off the track and into the barrier.
Their anger was compounded as, while Verstappen was taken to hospital for further checks, Hamilton raced to the victory, both the driver and Mercedes celebrating in front of his home fans.
Such was the rhetoric coming from Red Bull that Toto Wolff said they needed to stop the "personal" attacks while Hamilton felt the team needed to take a good look at itself.
Susie Wolff, a team boss in Formula E, says while she understand Red Bull's heightened emotions, Horner needed to "stand above" it, not let it take over.
"It's always difficult to put yourself in other people's shoes," Wolff, who is married to Mercedes motorsport boss Toto Wolff, said in an exclusive with Express Sport.
"Obviously, he [Horner] was very upset in the moment, but of course, as a team principal, you have to sometimes take the emotion out of it and obviously stand above and make your emotions heard.
"I think you need to be very careful in those instances and not to let your emotions take over.
"I think in the end if it came down to one person's viewpoint who was very emotional in that moment, and obviously it was difficult watching Lewis to go on to win the British Grand Prix and have, what made me so proud to see the whole place erupted.
"And I think that played a huge part of his or his energy and his will to want to try and win the race, but in the end, it's great for the sport, everybody's talking about it, I think it will go on to be a great rivalry between the two drivers."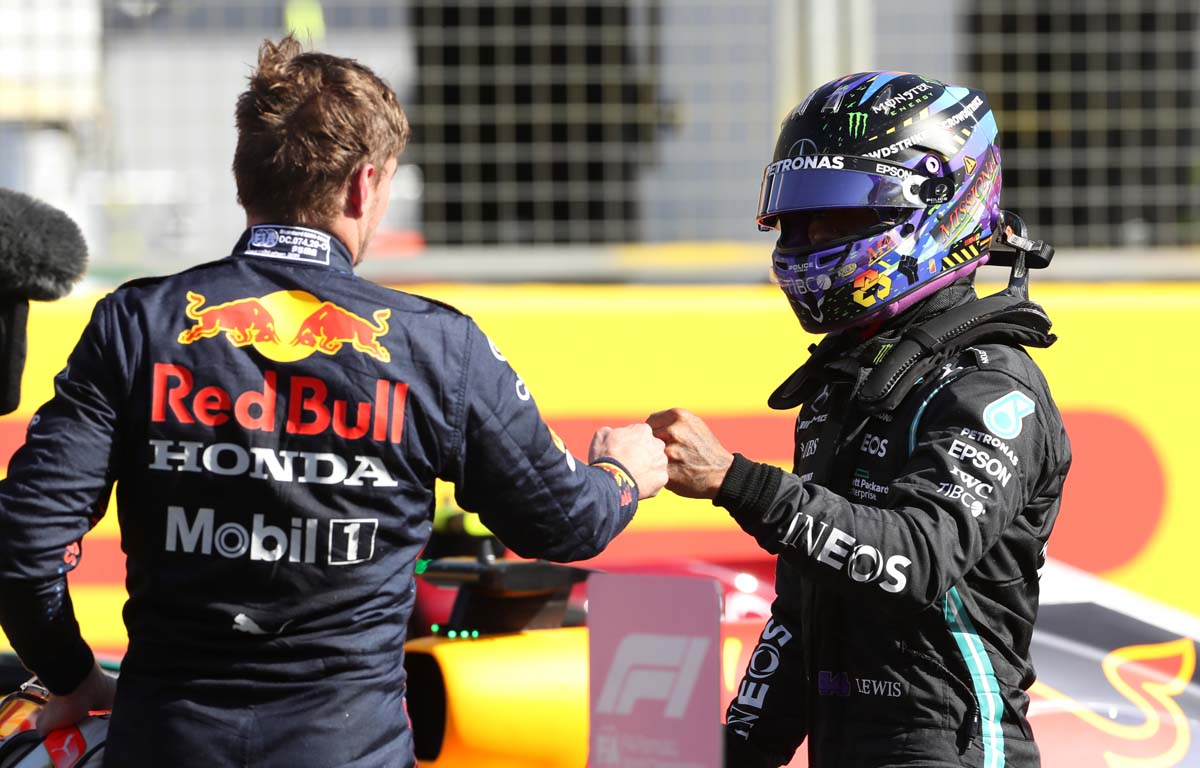 Check out all the latest Mercedes merchandise via the official Formula 1 store
Susie Wolff also gave her views on the Silverstone clash.
"Everyone's going to have their own opinion on that," she said. "My opinion is it was a racing incident, 100 percent a racing incident.
"But in the end, I can also appreciate that two people have different opinions on that, and everyone you ask has an opinion on it, which I think it polarises, but it's great for the sport. It was great drama, a team. And the most important fact was that Max was OK.
"I think it's always important to know that everyone's got their own perspective.
"And obviously the Red Bull on that day, they lost the huge lead in the championship, Constructors' and Divers'.
"So, of course, emotions were running high and the drivers had their perspective on who was right [and who] was wrong.
"And in the end, you have to take it for what it was and move on. We've all got our own perceptions and we all are trying to succeed.
"There's a lot of pressure on the sport to succeed, but I think it's about understanding that there's a great rivalry there.
"But keeping it respectful and respectful is the main word because I think when emotions run high, that's okay, because it's in the heat of the moment, it's competition, but just keep it respectful."
Two weeks after Silverstone another crash for Red Bull, this time Valtteri Bottas in Hungary, saw Mercedes take the lead in both championship battles.