Susie Wolff says female F1 driver is eight to 10 years away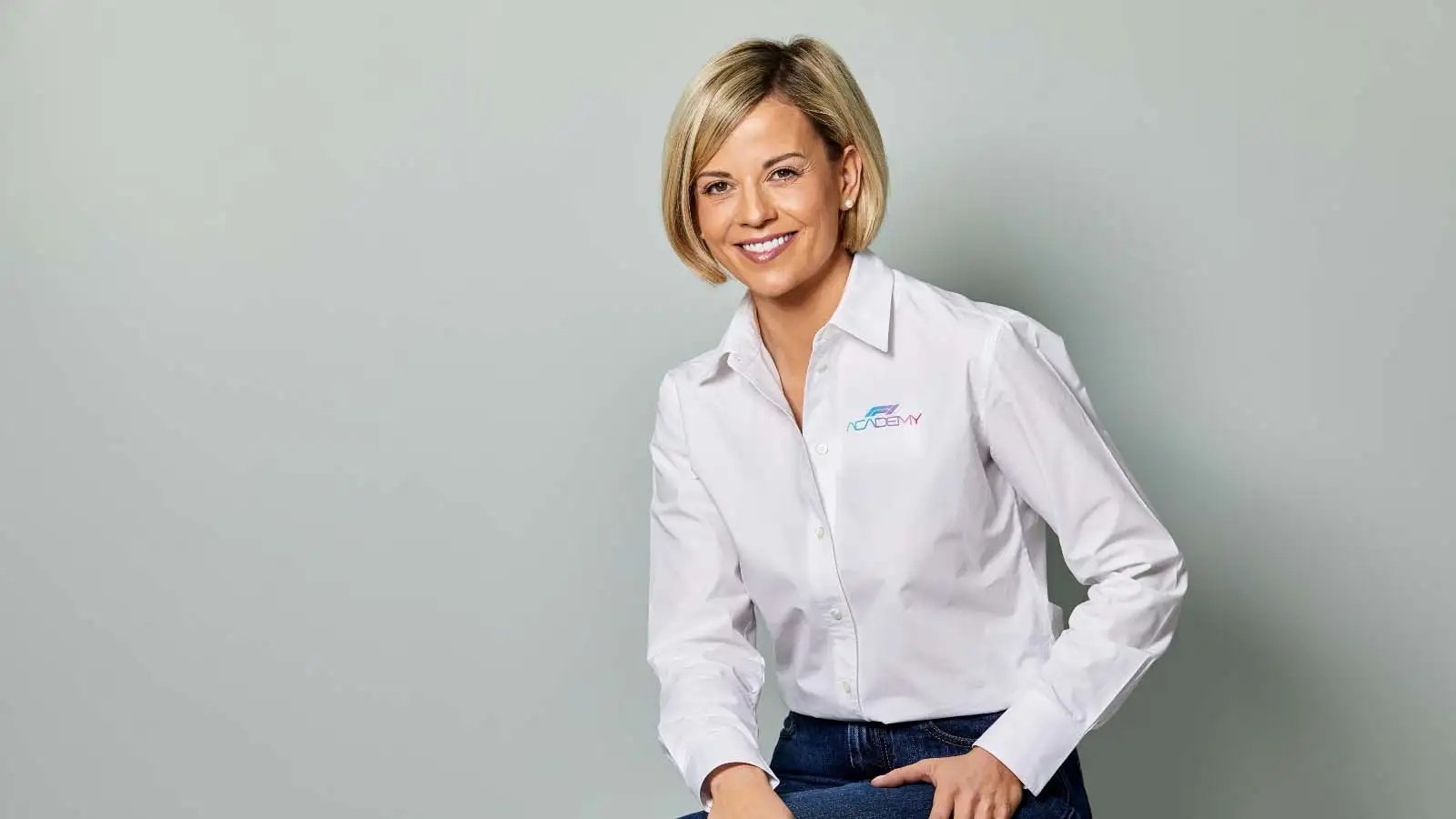 Susie Wolff has predicted it will be eight to 10 years before a woman returns to the Formula 1 grid.
One of the most prominent women in motorsport has a new role this year as she serves as managing director of the new all-female F1 Academy series.
Wolff herself came the closest a woman has come to an F1 race grid for some time by taking part in FP1 of the 2014 British Grand Prix, the first woman to play a part in an F1 weekend for 22 years.
But progress has been slow since then and even with the establishment of this new series designed to serve as the first step on the single-seater journey to F1, Wolff has predicted it will be some time before a woman lines up for an F1 race.
"I believe it's eight to 10 years away from happening," she told the Guardian. "That's not just because we are lacking the female talent pool and lacking those who progress through the sport but also because of the realisation that getting to F1 is incredibly tough. It's tough for all of the male drivers.
"There are only 20 spots on the grid and that's why it is going to take time. I do believe in eight to 10 years, when we have had a continued growth of the talent pool and more females entering the sport, it will be much more realistic."
A female racer in F1 would not be groundbreaking though with two having already competed but Lella Lombardi's final outing in 1976 was the last time the F1 grid was not exclusively male.
Wolff's goal in her new role is to change that and it is clear the impact she is having on the 15 drivers competing in the inaugural F1 Academy season.
Speaking to media including PlanetF1.com, Bianca Bustamante, Jessica Edgar and Hamda Al Qubaisi all spoke of the high regard they held Wolff in.
"For me I actually met Susie when I was 12 years old in the UAE for the F1 GP," Al Qubaisi said. "I remember her retweeting a post of me in karting on a podium and that was like the best day of my life.
"She's a big role model in this sport and I think for her to be part of this is a big thing as a managing director."
Prema's Bustamante spoke in similar terms and said during her upbringing in the Philippines, she would watch Wolff racing.
"Growing up, I would always watch Susie racing and having her as this trailblazer and an idol for me," she said. "And to actually meet her in person, I was so shocked.
PlanetF1.com recommends
Susie Wolff announced as managing director of new F1 Academy series
George Russell wants FIA answers over recent 'crazy or rogue' decisions
"Because growing up, I looked up to her so much. She was one of the trailblazers in the sport, a female that was able to compete with the best male drivers out there. With her as managing director means that we're in such good hands and we're on the right path."
Wolff's route into motorsport was similar to Rodin Carlin's Edgar and she said it was good to have someone onboard who knows how it feels.
"I think it's great to have Susie on board," the 18-year-old said. "She has a lot of experience and knowledge and she grew up the same as we did.
"She went through karting and into cars and has had the same struggles that we have. So it's great to have her on board knowing that she knows exactly how we feel."