System error blamed for early chequered flag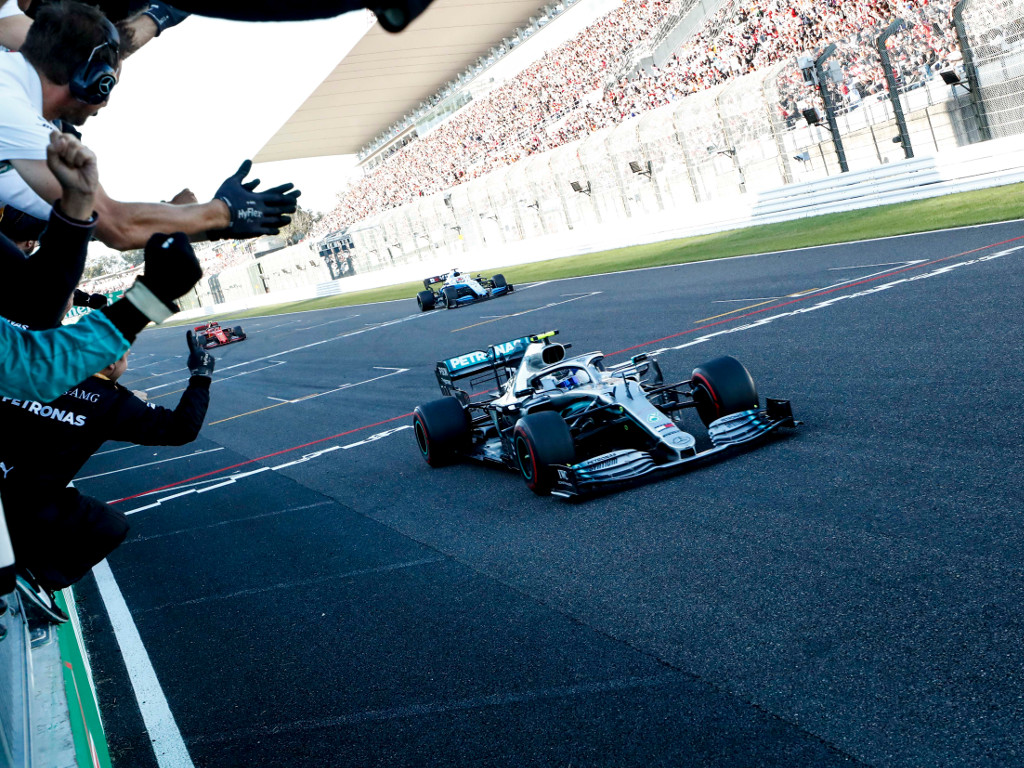 FIA race director Michael Masi says a "system error" led to the chequered flag light panel being displayed a lap early in Japan but the cause of that has yet to be revealed.
Race leader Valtteri Bottas was shown the chequered flag light panel as he crossed the line to begin the final lap of the Japanese Grand Prix.
The Mercedes driver continued on with the final lap of the grand prix, taking his third win of the season.
However, under F1 regulations that error meant the result was declared after lap 52, and not 53.
"From what we have seen it is a system error," Masi told Motorsport.com.
"It is something that we have to investigate. I am not going to pre-empt what it is, was, or wasn't. It was a system error."
Masi added that at present the FIA are unsure as to whether the error was caused by human error or a systems fault.
"That is why we have to look at exactly what happened, reconstruct it and go from there," he added.
"We will have a look at what it is.
"It is very unfortunate, I will be the first one to say that.
"We pride ourselves on doing things perfectly but it is one of those that hasn't happened before with the chequered flag board, and we have just got to investigate why."
Follow us on Twitter @Planet_F1 and like our Facebook page.