Sato thought racing career would end after F1
Takuma Sato has said he is "living in a dream" after winning the Indianapolis 500 for a second time at the age of 43.
Sato became only the 20th driver in history to win multiple Indy 500 races after he won the 2020 edition under caution from Scott Dixon and Graham Rahal.
The former Jordan, BAR and Super Aguri driver made 90 appearances in Formula 1 from 2002 to 2008 and thought his professional racing career was over after that.
However, amongst other drives in other series, Sato has competed in every Indy 500 since 2010 and now adds a second victory to his maiden success in 2017.
"Look … 40-years-old, still driving, that's just living in a dream," Sato told reporters.
"I never even imagined a situation like this.
"People say 2012 was probably my peak and the best shot … we kept on going.
"We had a second chance in life. I say keep challenging, keep open the door, then you'll get eventually the chance.
"I never thought my racing life would go on any longer than Formula One. Now I'm competing here more than 10 years."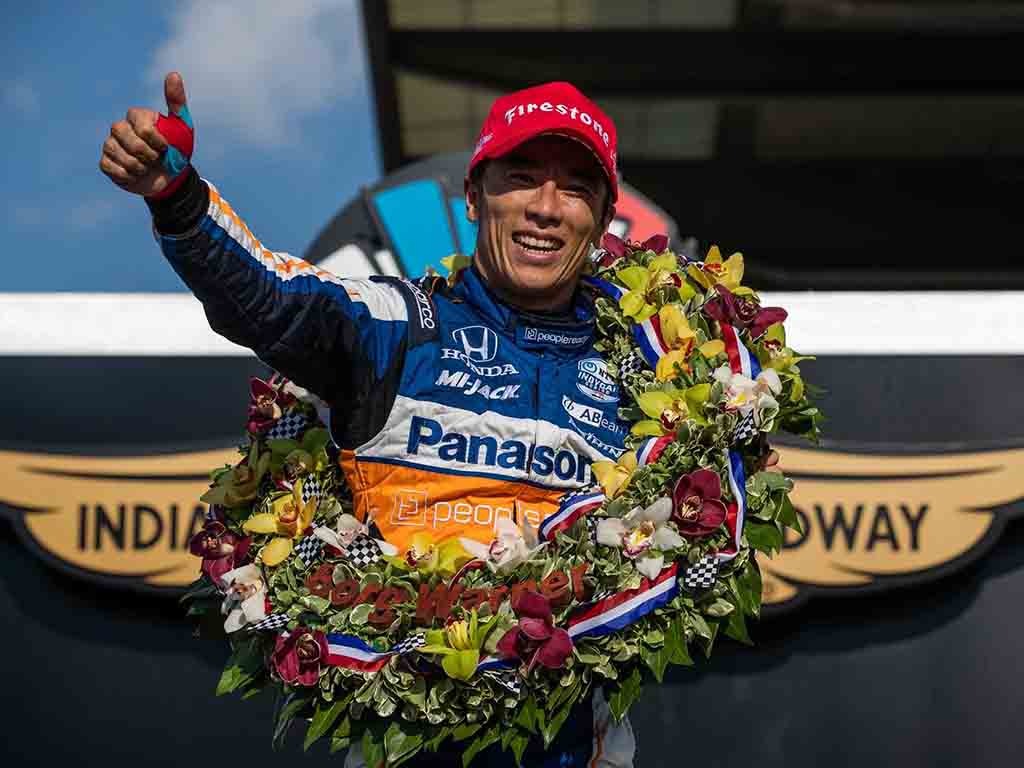 The race finishing under a caution turned out to be somewhat of a blessing for Sato, who did confirm that he was running out of fuel in the closing stages.
"We all knew and observed that Scott was the best competitor for really the entire two weeks," Sato reflected.
"Dixie and Ganassi did a phenomenal job to always have the car in the competitive situation.
"He led the start, and then just disappeared. I was able to hang on at that time, I was playing with mixtures, seeing how much fuel mileage we could get out of it.
"Ryan [Hunter-Reay] caught us with speed and I basically wanted to see how the single-car traffic with the double-car track compared.
"So the first 100 laps, you wanted to be top three/top-five, that was always my thought coming into this race. If I had the opportunity, yes, I want to lead it but then you're using too much fuel.
Congrats champ!!! おめでとう!!!@TakumaSatoRacer ! Very happy for you! pic.twitter.com/2v1ZstYvHR

— Fernando Alonso (@alo_oficial) August 23, 2020
"I realized that yes, we had a very competitive package and every single pitstop we made some changes. And we went back and forth, back and forth because we went too much greedy, went too much conservative, went too much greedy again.
"And then finally for the last three stints I was happy with the car. The second half of every stint I knew I was very strong, I had very good speed.
"However, after the pitstop when I took the lead [on Lap 157] I got a voice from the pit that I was using too much fuel, so I had to back off and lean the [fuel] mixture, and as you could see immediately Scott caught me.
"At this point I had to switch back to maximum power and so when he was three cars or four car [lengths] behind, I would go back to the leaner mixture.
"And we were close. No doubt, that last yellow saved us, but even without it I was meeting the [fuel] number. Even if we had gone through [the final stint] entirely green, I think we would have been OK.
"However, still I think I would have been threatened from Dixie for the last few laps when he would probably have been 100 percent rich power. I had some of that in the pocket, but otherwise it was very, very close."
Follow us on Twitter @Planet_F1, like our Facebook page and join us on Instagram!