Sato believes patience will lead to strong Tsunoda
Ex-F1 driver Takuma Sato is confident that Yuki Tsunoda has all the ingredients for success, but he needs time to put them all together.
Tsunoda is currently contesting his rookie season in Formula 1 with AlphaTauri, and after a strong showing in pre-season, the Japanese racer started the season surrounding by a lot of hype, attention which only increased after a solid performance at round one in Bahrain.
From there though Tsunoda's season has not kicked on, with several big crashes clearly denting his confidence. He was even sent to live in Italy in order to work more closely with AlphaTauri principal Franz Tost.
But Sato, who competed in Formula 1 between 2002-08, is clear that gaining experience is key for Tsunoda, highlighting the difficulty of his situation.
On the other side of the AlphaTauri garage is Pierre Gasly, who right now is operating at the highest level of his career, which is something that Sato says must be taken into account.
"Every single one of us have well observed already Yuki's raw speed, there is no question," said Sato while appearing on the In the Fast Lane Podcast.
"He has tremendous speed, he is a very fast guy, but he is only 21 years old.
"We must not forget the situation he has been put in right now, of course there are rookie drivers, Mick Schumacher is there, but they are rookie to rookie, and Yuki has to be against one of the fastest young guys in Pierre.
"In Formula 1 I think the team-mate is the guy to be up and against, but the only person to judge, the team knows what Yuki is capable of, but from outside it is very difficult to judge who has got the potential.
"But I believe Yuki has got massive potential to have success in Formula 1, he just needs to have more experience."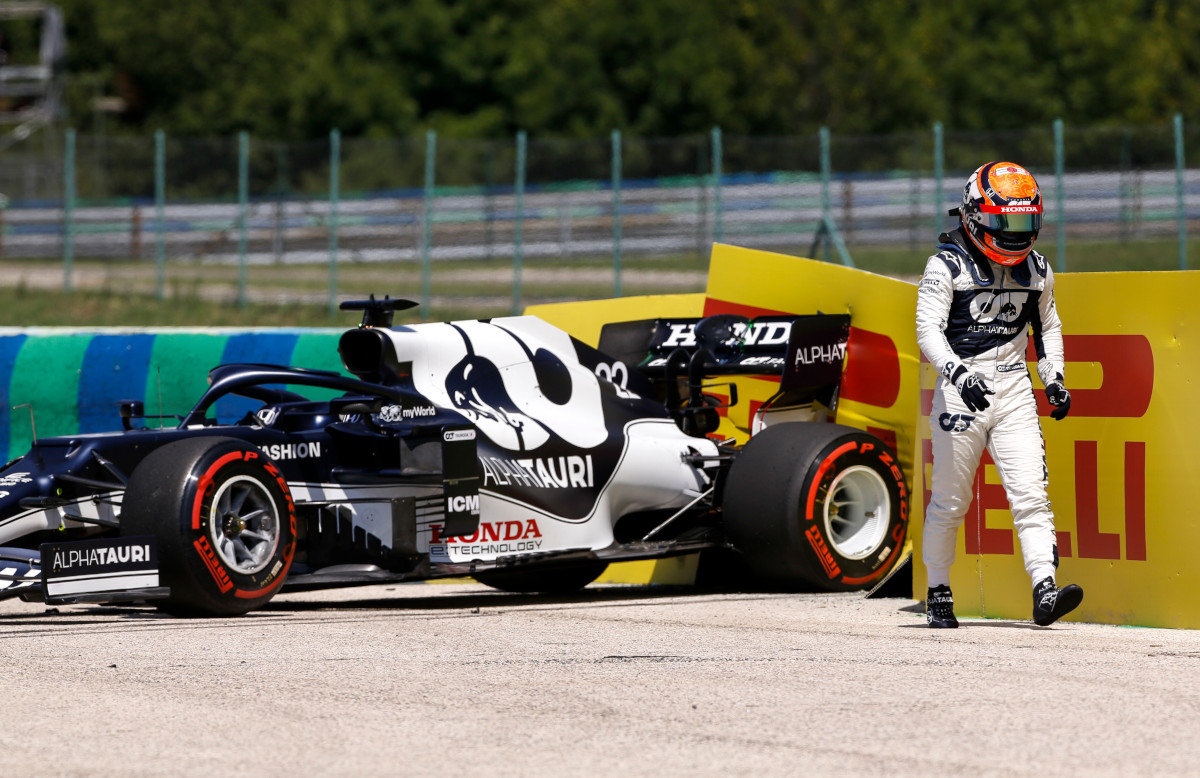 Check out all the latest AlphaTauri merchandise via the official Formula 1 store
Ahead of the 2021 campaign pre-season testing lasted for only three days, a schedule which Sato said is minuscule compared to the amount of testing which went on during his Formula 1 career.
So this already makes it harder for drivers like Tsunoda to establish themselves in the series, meaning a return to this theme of experience being the key asset which is currently lacking.
"In my days in Formula 1, [there was] winter testing almost every week, we'd go to Barcelona, Jerez, and so on," Sato explained.
"Then even during the season we had to have a third or test driver because I think the race drivers were just too tired to go all over the place, the amount of laps, tyre testing and just timing the car is probably 10 times what Yuki at the moment is facing.
"So it's really not fair to judge, particularly he is having a quite challenging time, so I think once he has got more comfortable with the environment he will get his confidence back, and then just do a solid couple of races before we go back to Japan, and then he will have a huge support like I did in 2002.
"And then he will launch with the speed, consistency and strength.
"He has everything, so basically we have to be patient and wait, and support him."