Tarso Marques, who raced in F1 for Minardi between 1996 and 2001, has revealed he thought he would die after contracting COVID-19.
The 45-year-old Brazilian started 24 Formula 1 races, the vast majority of which were in the second half of the 1997 season and in 2001 when he achieved his best finish of P9 on two occasions.
In the latter campaign, Marques was the team-mate of Fernando Alonso when the future two-time World Champion was starting out in F1.
Also a former competitor in what is currently the IndyCar series in North America, Marques now runs a vehicle customisation company but has been hit very hard by the coronavirus.
His lungs were compromised to the extent of 85% and he was rushed into intensive care in hospital, where he even felt the time had come to make a will.
Fortunately, he has been told by his doctors he should make a full recovery.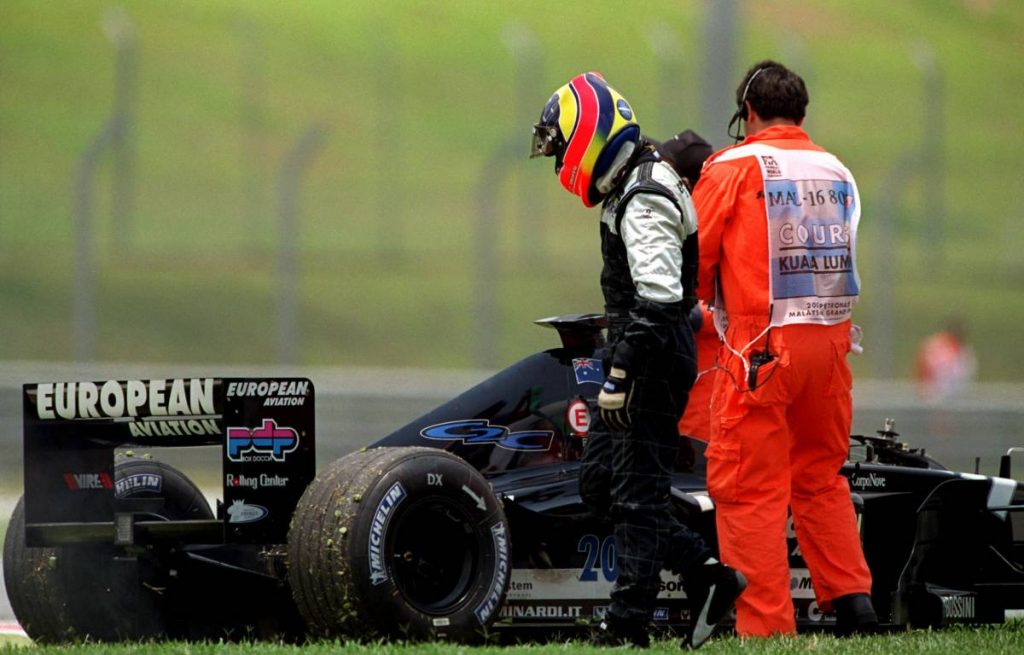 "I thought it was all right," said Marques, quoted by Motorsport.com. "I was always very healthy. I had good nutrition, I did physical activity.
"I thought nothing would happen to me. What I really cared about was my parents.
"Two hours after this new diagnosis, I was already short of breath. Another hour and I couldn't breathe anymore. Now, speaking in this interview, I still only have 30% of my lung capacity.
"The first three, four days in the hospital were like terror. You are practically dead there. It destroys you. I got so much medicine – every three hours a tray with an injection, corticosteroids [anti-inflammatory steroids]. I had nine days without sleep, I used oxygen at the limit.
"And it happened one thing after another – stomach pain, there is an allergy out of nowhere in my legs, I am still full of spots, I was sobbing for two whole days, I had a hellish headache. The virus is attacking every place.
"It looks like it doesn't give up. I thought I was going to die. I even made a will. I stayed like that for two more days. When I started to get better, at night I was afraid the improvement was a false alarm."
Among current Formula 1 personnel, six drivers – Sir Lewis Hamilton, Sergio Perez, Charles Leclerc, Lando Norris, Lance Stroll and Pierre Gasly – are known to have had COVID-19.
None of them needed hospital treatment, fortunately, and the same is true of team principals Toto Wolff, Simon Roberts and Frederic Vasseur who have also had the coronavirus.
Follow us on Twitter @Planet_F1 and like our Facebook page