Fernando Alonso, Lando Norris, Audi and more react to team boss silly season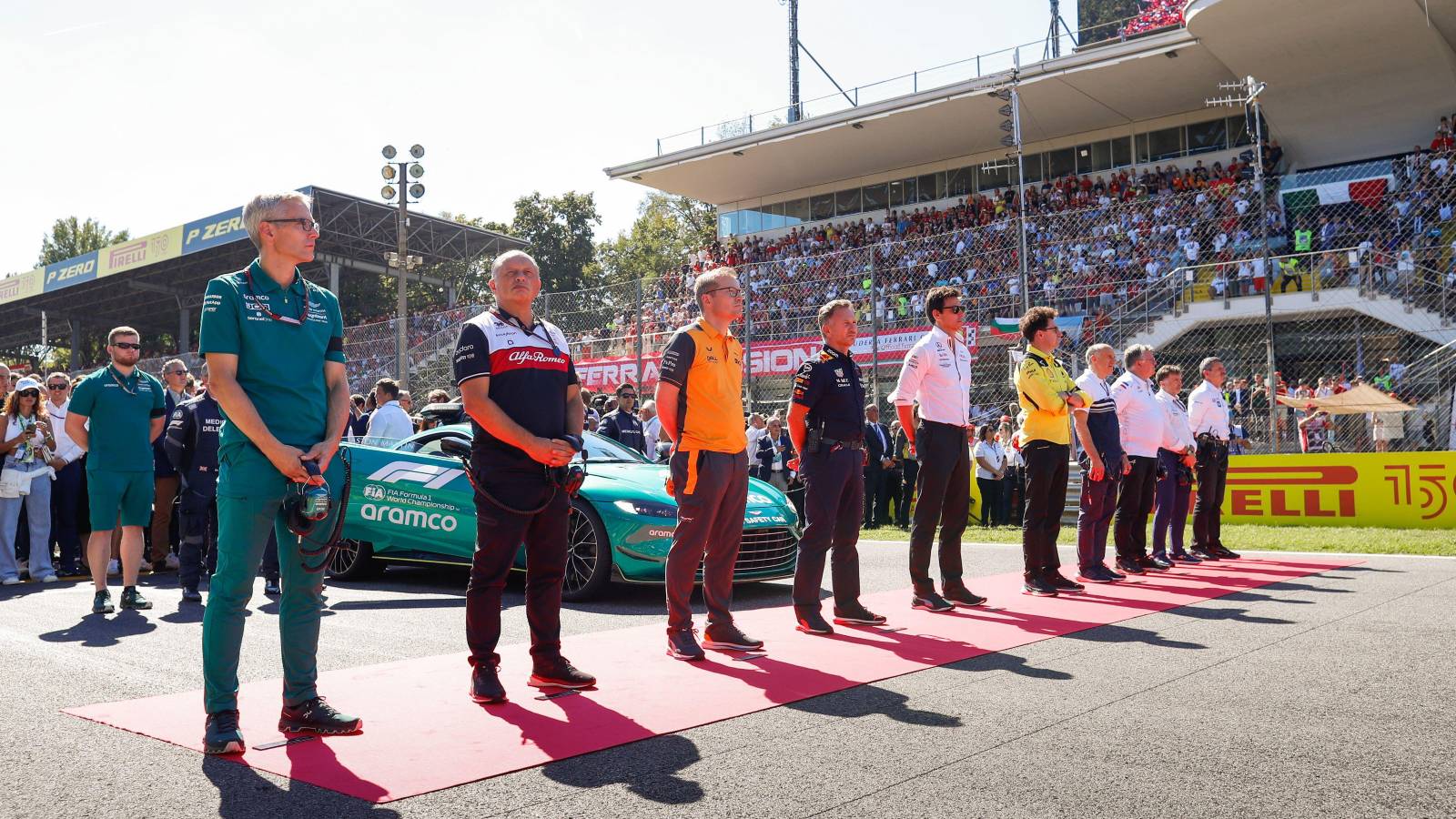 As the team boss 'silly season' brings change left, right and centre, some of Formula 1's puzzle pieces that are staying put, hopefully, have been reacting.
Mattia Binotto's upcoming Ferrari exit really has triggered a merry-go-round with other team principals jumping off at various locations.
The piece of news to follow was expected to be Frederic Vasseur's switch from Alfa Romeo to Ferrari. That did come, but not before the announcement that Williams team boss Jost Capito and technical director FX Demaison have left the team.
On top of this and Ferrari's Vasseur signing, McLaren also confirmed the departure of their principal Andreas Seidl, who becomes Sauber CEO – but not Alfa Romeo team principal – with Andrea Stella promoted to fill that McLaren vacancy.
McLaren driver Lando Norris was quick to react to the news of Seidl's exit, Norris having begun his Formula 1 career with McLaren in 2019, the same year that Seidl joined.
"Farewell Andreas! It's been mega working with you these last few years," Norris posted on social media.
"I've never seen our team looking as strong as it is now and some of that is credit to the work you've done. Best of luck in the new job mate, I'm sure I'll see you around."
McLaren Racing CEO Zak Brown, who has revealed to select media including PlanetF1.com that Seidl already told him in-season of his departure plans, joined the social media reaction scene once that exit was official.
"I'd like to thank Andreas for all he's done at McLaren Racing," he posted. "Looking forward to racing against him!"
Equally, the McLaren boss is now looking to the future under Stella, referring to him as one of the sport's most "gifted" engineers, but importantly also talking up his leadership skills.
"Excited to promote Andrea Stella to team principal of our F1 team," Brown stated. "One of the most gifted engineers in the sport with a strong track record of leadership and success. Bring on 2023!"
Speaking of 2023, Fernando Alonso, a driver who has swapped from Alpine blue to Aston Martin green for the season ahead, also took to social media to congratulate Stella on the promotion.
The pair are very familiar with each other from their time at Ferrari, where Stella was Alonso's race engineer from 2010-14.
"I'm so happy for you Andrea," Alonso posted.
Ex-Formula 1 driver turned pundit Karun Chandhok had his say on the Vasseur and Seidl news, posing the question of whether Vasseur can emulate the work of Ferrari's last Frenchman in charge, that being Jean Todt, Ferrari winning seven Constructors' titles and six Drivers' crowns in his time with the Scuderia.
He also backs Seidl to be a "great coup" for the Ferrari team, the Sauber-backed outfit that will morph into Audi come 2026. Seidl was formerly in charge of Porsche's LMP1 programme in endurance racing, Porsche sitting alongside Audi under the Volkswagen Group banner.
"The team principal merry-go-round is in full swing!" Chandhok stated. "Can Fred Vasseur do today what his fellow Frenchman Jean Todt did at Ferrari when he took over in 1993?
"Seidl to Audi is a great coup for them, although not completely surprising given his past history with the group."
As for Audi's take on Seidl becoming Sauber CEO, they put their satisfaction with this appointment from their partner-to-be on record.
"We welcome our future partner's choice," commented Oliver Hoffmann, Audi chief technical officer.
"Andreas Seidl has extensive experience in leadership roles across motorsport programs on both the manufacturer and Formula 1 team side. His track record in motorsport is impressive."
So, amongst all the drama of this mass team boss rehoming, several teams moved to confirm that their chief would be going nowhere. Haas, for example, will keep their 'rock star' Guenther Steiner.
Lots of Team Principals on the TL today.

Here's ours 😎#HaasF1 pic.twitter.com/rgMwR3P7TE

— Haas F1 Team (@HaasF1Team) December 13, 2022
Mercedes also took the chance to dig out their best Toto Wolff picture, simply for the sake of the occasion, as they had "nothing to announce".
And such is the scale of these team boss moves, it means that Otmar Szafnauer, who has only been Alpine team boss since February 2022, is now the sixth-longest serving team principal in Formula 1. Mad times!
Read more: How Ferrari's move for Fred Vasseur pushed McLaren into action