Team bosses want changes to Monza qualifying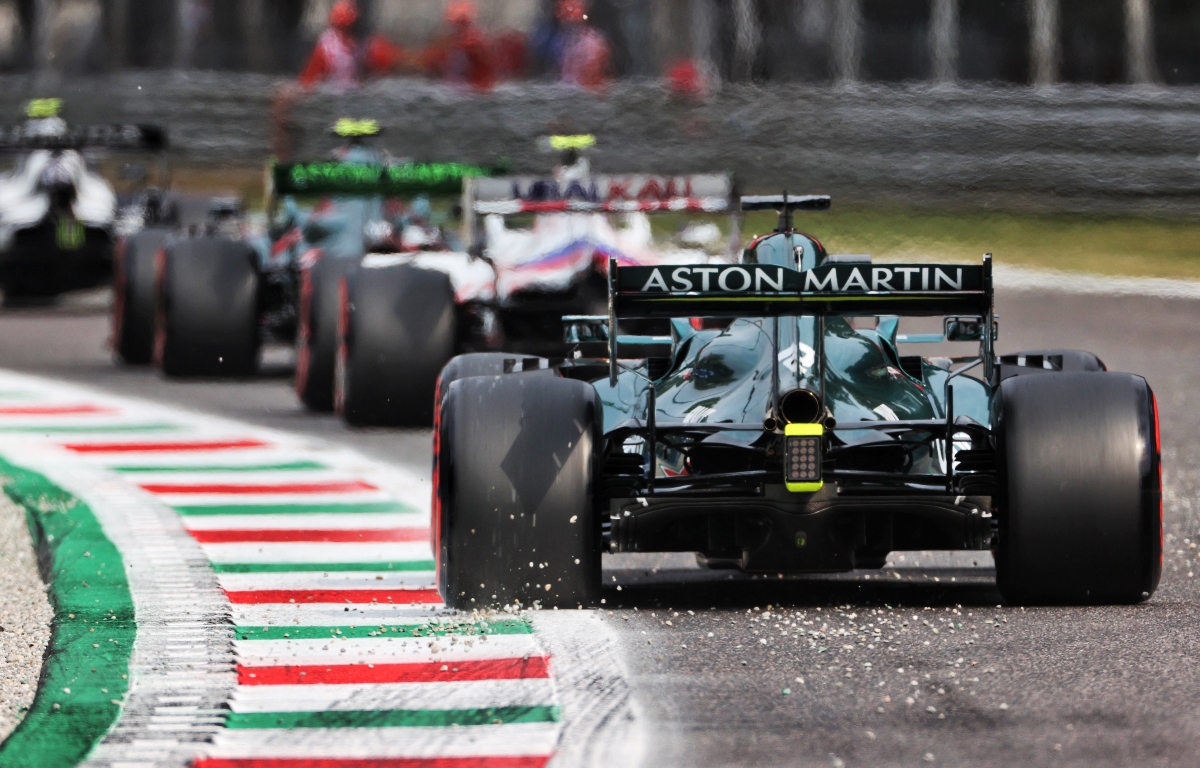 Team bosses have called for something to be done about the traffic problems that arise during qualifying at Monza.
As has often been the case in recent years, cars jockeyed for position during qualifying at the Italian Grand Prix in an attempt to get a tow and avoid giving one, considering its importance at the track.
That very nearly caused some big accidents, with drivers on flying laps coming close to hitting those queuing up on their out-laps.
Red Bull team principal Christian Horner believes the problem could only really be solved for good if drivers were sent out one at a time, but does want something to be done to improve matters.
"The tow is so very valuable," he told Sky Sports.
"I think Max got caught up on the first run by being out of sync. There was a whole bunch of cars all over the place and the closing speeds are so massive here.
"It's very difficult unless you send them out one by one for individual qualifying, and it's all part of it trying to get that bit of track position.
"But it does need to be safe. And, of course, the pitlane is getting a little bit nuts as well. Thankfully there were no incidents today, but it's something we should definitely have a good look at."
He also believes that teams could do better jobs of telling their drivers when faster cars are approaching to ensure they know to move out of the way.
"You've got some big closing speeds. And of course, the teams tell them who is on a fast lap," he added.
"Sometimes you feel that perhaps communication could be better, but it's one of the nuances of racing in Monza I'm afraid."
Check out all the latest Sebastian Vettel/Aston Martin merchandise via the official Formula 1 store
The one incident to stem from the traffic issues that led to penalties being given was Aston Martin's unsafe release of Sebastian Vettel, which saw him sent into the path of Lewis Hamilton in the pit-lane during Q2.
With no car wanting to be the first out 0n-track, they all waited until one had already headed out, causing them all to leave their garages at the same time and leading to the two multiple World Champions very nearly colliding.
Given his team were fined £5000 as a result, it's no surprise that Aston Martin boss Otmar Szafnauer wants something to be done going forward.
"We've got to look at that to make sure we curtail it before something happens," he said.
"A lot of people were involved. It's because the value of a tow is so high around here, that people try those types of things. We've got to think about how to do that better."
PlanetF1 verdict
Concern for inconsistent Aston Martin
With Lance Stroll and Sebastian Vettel finishing P7 and P12, Aston Martin didn't have a brilliant race weekend.