Drivers told to 'step up' and fill the Daniel Ricciardo/Sebastian Vettel F1 personality void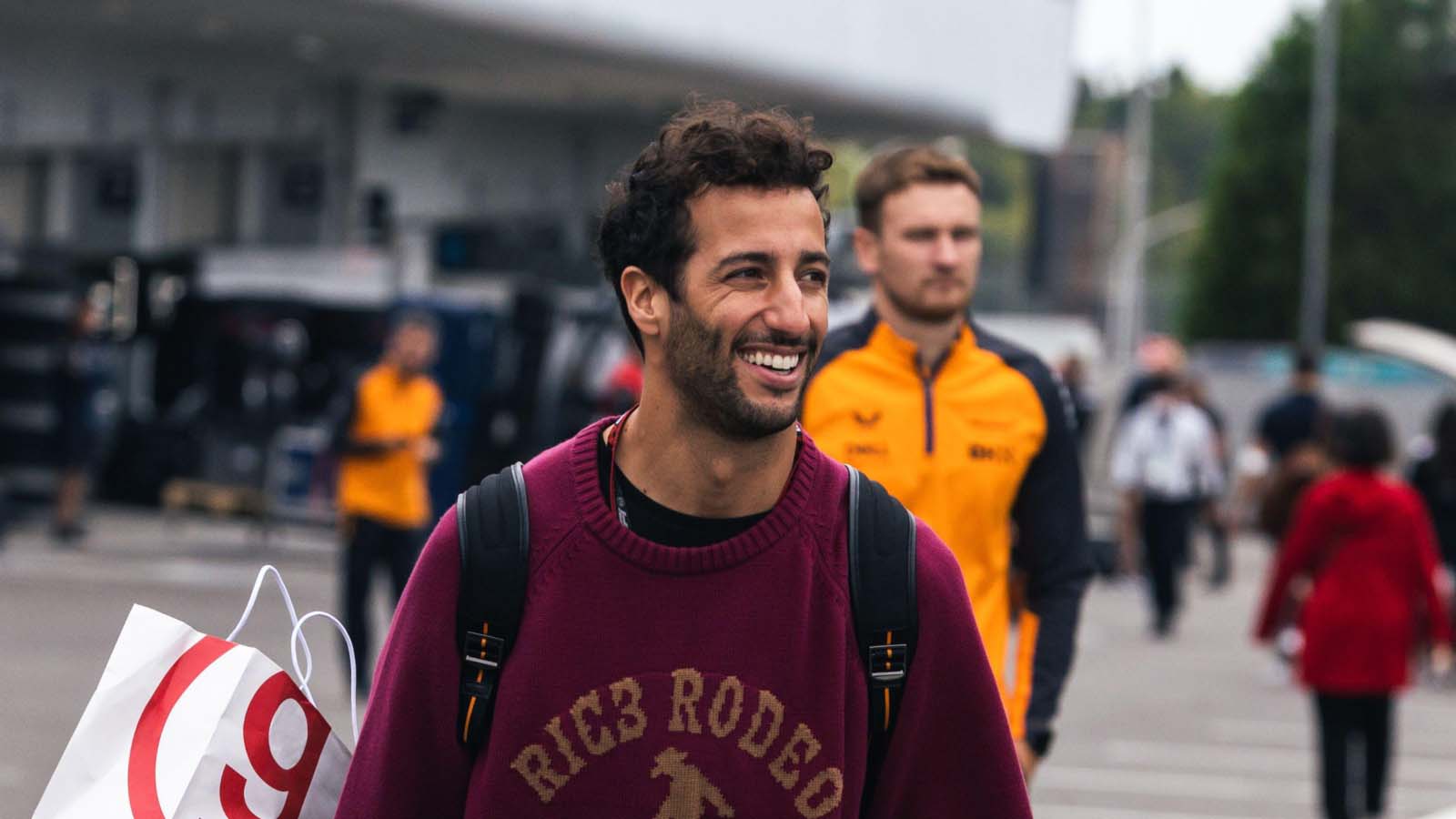 Sky F1's pit-lane reporter Ted Kravitz says he feels the absence of Daniel Ricciardo and Sebastian Vettel from the paddock, so drivers must not allow a personality void to impact F1's popularity.
A new season of Formula 1 action is now underway, with Max Verstappen and Red Bull having ensured that they picked up where they left off as the Dutchman stormed to victory at the F1 2023 Bahrain season-opener, with Sergio Perez making it a Red Bull one-two.
And with Formula 1 back in business, that meant Kravitz was roaming the paddock once more, and during his 'Ted's Notebook' programme, he revealed that he was really feeling a void with Ricciardo and Vettel no longer around.
Ricciardo lost his McLaren seat at the end of 2022 and has since returned to Red Bull as a reserve driver, attending selected rounds of the calendar, while Vettel retired from Formula 1 at the conclusion of last season.
Formula 1 has seen its popularity skyrocket in recent seasons, with Netflix's hit docuseries Drive to Survive playing a large part in that, the show's producer recently saying that without Ricciardo that show probably would not exist, the Aussie known as one of the brightest and often most mischievous personalities in the paddock.
Vettel meanwhile already was a key pillar of the paddock as a four-time World Champion, but in the latter years of his career became the grid's leading voice on environmental issues, as well as speaking out on social matters.
And with neither now a part of the grid for F1 2023, Kravitz said the drivers who are need to "become those big personalities" in order to ensure that F1's popularity does not start trending in the opposite direction.
"I must say there are two notable exceptions to F1 in 2023," said Kravitz. "We do miss their presence and I'm talking about Daniel Ricciardo and Sebastian Vettel.
"And you know what? I felt this on Thursday when we started and I feel it now, I just miss those guys. They were big personalities.
"And yes, I know Daniel Ricciardo is a reserve driver for Red Bull Racing, he might be around, but they were big personalities, and you know, if F1 is to continue its popularity, then some of these drivers need to step up and become and develop and be those big personalities to replace those guys that we've lost to the sport.
"I'm sure they will do, [it] always happens, always has happened in F1, but it's just a sign of what a great draw Danny Ric and Seb were that we do feel that we miss them."
PlanetF1.com recommends
Daniel Ricciardo credited with creating fresh F1 wave through Drive to Survive
Pundits weigh in on whether Sebastian Vettel thought 'that could've been me' after Bahrain
Guenther Steiner on DTS rants: We shouldn't go too deep into it to analyse my mental state
F1 lacking that star personality from its crop of young drivers
For now, Formula 1 still seems to be in a good place when it comes to the personalities of the drivers, even with Ricciardo and Vettel no longer in the equation.
The likes of Lewis Hamilton and Fernando Alonso for example, the two most senior names on the grid, carry huge fanbases and are never shy to speak their mind.
Perhaps there is an issue though when looking at the drivers who will grow into those star of the grid, or who already have in the case of say Verstappen.
But the likes of Verstappen, Charles Leclerc and George Russell for example are all drivers who are not really ones for the spotlight, none of them would be expected to be that wildcard in terms of personality like a Ricciardo.
This then backs up Kravitz's point that someone will need to emerge from the pack to keep that ball rolling for Formula 1's popularity.
Lando Norris has that potential, though he has toned things down considerably since his rookie year, having drawn criticism from some who thought his off-track antics showed that he was not taking Formula 1 seriously.
Really, it is what F1 needs, drivers who are absolutely committed to their profession, but without becoming rather robotic in nature.