Ted Kravitz 'interested to see' how F1's 'two tier' team boss structure plays out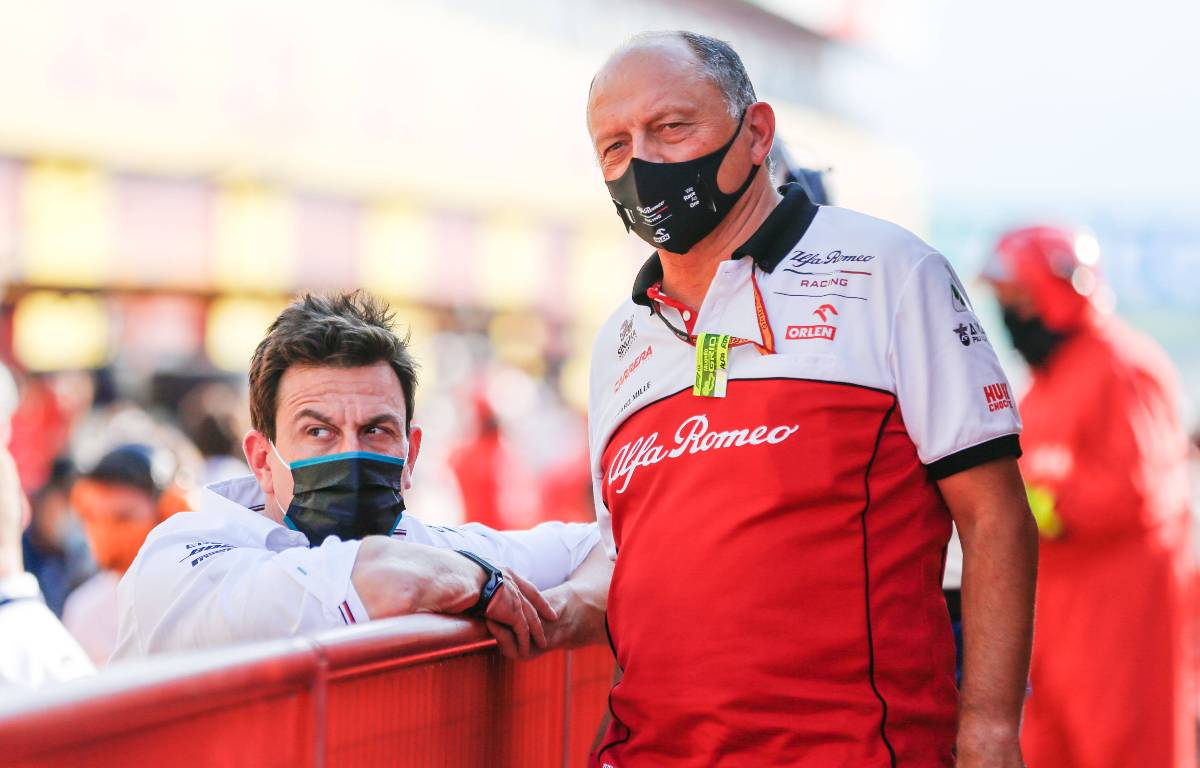 From traditional team bosses to engineers making the "step up", Ted Kravitz is interested to see how Formula 1's "two tier" team boss structure plays out this season.
Following on from last year's driver silly season, which resulted in three drivers leaving the sport, two swapping teams, two rookies arriving and one old-hat making a comeback, the team bosses engaged in their own shenanigans post-season.
Mattia Binotto began the proceedings when he tendered his resignation as Ferrari team boss with the Scuderia signing Alfa Romeo's Fred Vasseur as his replacement.
Alfa Romeo, or best to the say the Sauber Group, snapped by McLaren's Andreas Seidl as their new CEO while also handing Alessandro Alunni Bravi the team representative job.
As for McLaren, they promoted Andrea Stella to the team boss role with Williams joining in the action as Jost Capito left, replaced by Mercedes chief strategist James Vowles.
For two of those men, Vowles and Stella, this year's championship will mark their first hurrays at the helm of a Formula 1 team.
PlanetF1 recommends
James Vowles arrival is not a sign of Williams following a Haas model
F1 team principals: How long has each team boss been in charge?
FIA v F1 described as an 'open war' with relationship ''on the edge'
"We're seeing sort of two tiers of Formula One team principals now," said Sky Sports pitlane presenter Kravitz.
"We're seeing the sort of engineer team principal, the likes of Andreas Seidl, but he's moved up a bit, James Vowles and Andrea Stella, they're all sort of engineers who moved into the role.
"And then we're seeing the old style team principal in Christian Horner, Toto Wolff and Fred Vasseur, who's moved to Ferrari and started his review of the company.
"He said he's not going to change anything too soon as he wants to understand why Ferrari have made all the mistakes they did last year and he's not going to start making too many changes too quickly, which I think is a good sign establishing some concrete foundations under Fred Vasseur.
"We have Alessandro Alunni Bravi, who used to be Robert Kubica's manager, but he's been at Sauber for a while. He's going to be the team representative, not quite team principal, underneath Andreas Seidl.
"And of course Andrea Stella at McLaren. So that's a big job for Andrea Stella, ex Ferrari engineer now running McLaren, and he's never been a team principal before.
"He's been in senior roles and now he's going to actually go up to the top level, like James Vowles, an engineer making that step up.
"Should be interesting to see."
Toto Wolff could be at the centre of the team boss game
While Toto Wolff's rivalry with Christian Horner has been widely reported on over the past few seasons, it's his friendship with new Williams team boss James Vowles and Ferrari's Fred Vasseur that will be the most interesting to watch play out.
Formula 1 fans expect Wolff and Horner to go at it, hell the first salvo has already been fired this year with the Austrian saying he lives "rent free" in his Red Bull counterpart's head.
That won't change, the two are as likely to become friends as Max Verstappen and Lewis Hamilton are to give each other room when racing. Actually the latter is more likely.
But how will Wolff and Vowles work out their new relationship? Close colleagues at Mercedes, Wolff saying the Briton was someone he relied on and trusted, they are now in opposing teams and have to look after their own interests first and foremost.
The same can be said of Vasseur, who reportedly crashed at Wolff's place for a time when he first joined the F1 grid in 2016. He's now team boss at Ferrari and that has even more chance of coming acrimonious.
While Williams have long been aligned with Mercedes, especially when it comes to voting on things such as engine regulations, Ferrari and Mercedes don't often see eye-to-eye as they have race wins and World titles on the line.
But given Wolff's relationship with Vowles and Vasseur, one has to wonder if Horner is wary of facing a three-team boss brick wall this season.