Ted Kravitz on why Lando Norris' McLaren deal may be a little tricky to escape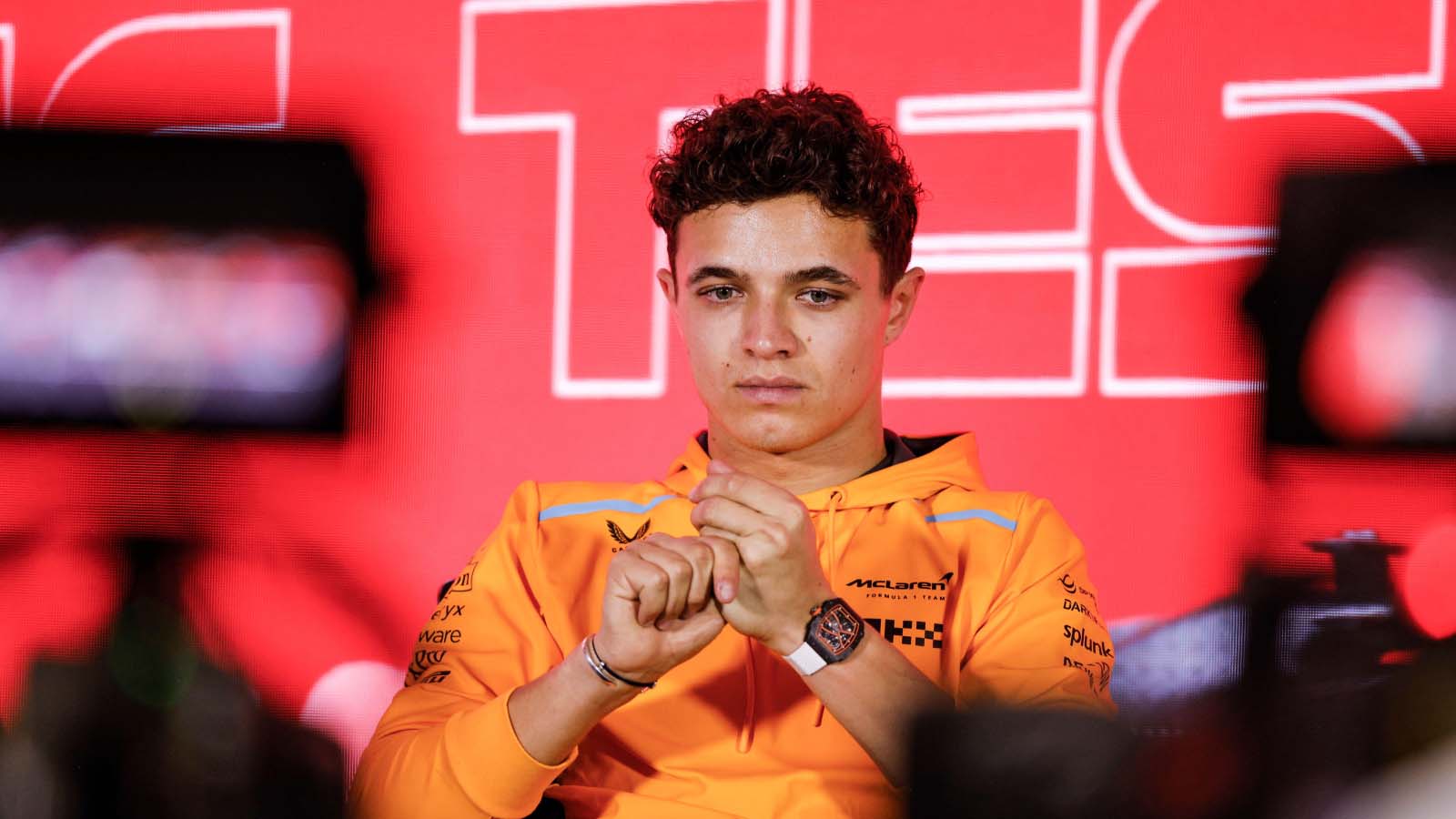 Should another team make a move for Lando Norris for the 2024 season, his management's close relationship with Zak Brown may make for a tougher hurdle to clear in potential negotiations, according to Sky Sports' Ted Kravitz.
Norris is signed to a long-term contract at McLaren which is set to run until the end of 2025, but the team's struggles in pre-season testing and the 23-year-old's desire to win may not see him take to the top step of the podium with his current team any time soon.
Norris has spoken before about the patience he is going to need as McLaren go about their quest to reach the front of the field, with new infrastructure in the pipeline at the team such as a new wind tunnel, which is due to be completed by 2025.
Red Bull team principal Christian Horner joked last year that when preliminary talks have taken place with Norris in the past, he's signed a new deal with McLaren the following day – and Norris clarified that he and the reigning Constructors' champions were not "talking heavily" about a potential move down the paddock.
But if McLaren's fortunes do not improve enough and a move elsewhere becomes a possibility, Sky Sports' Kravitz explained why his long-term McLaren deal may be tough to get out of in future.
"There have been various rumours about their technical team and how maybe they need to add to it," Kravitz wrote on a fan Q&A blog on Sky Sports when asked about Norris' contract and the current status of McLaren's technical team.
"I think James Key is a good technical director but I think there is a little bit more depth that they could go into.
"I'm not sure he has as many people alongside him, or behind him, or with him that the other teams have kind of grown to, so I think they could certainly do with strengthening the technical group they've got at McLaren.
"I think James Key is good and he could do with some more good people alongside him with some fresh views, from other teams perhaps.
PlanetF1.com recommends
Why a 'very quiet' Max Verstappen spells danger for Red Bull's rivals
When Chelsea, Leeds and Tottenham signed up for the failed Premier 1 series
Can Fernando Alonso crash the 'Big Three' party at the Bahrain Grand Prix?
"As for Lando, we've learnt by now that drivers' contracts are not worth the paper they're written on, and absolutely he could move anywhere at any time if the price is right, if a top team or a team with a more competitive car comes in for him, as they say in football, and taps him up, then anything's possible.
"There's no contract that can't be got out of and if Lando loses the faith, then it's absolutely possible he could move. But where would be the team that would come in for him?
"There have been tentative discussions (with Red Bull), but you also reflect that for a while in the past Zak Brown was advising Lando's management team and they were very close to each other, so that might be slightly harder to get out of."