Ted Kravitz unveils key new information on Lewis Hamilton-linked Brad Pitt F1 film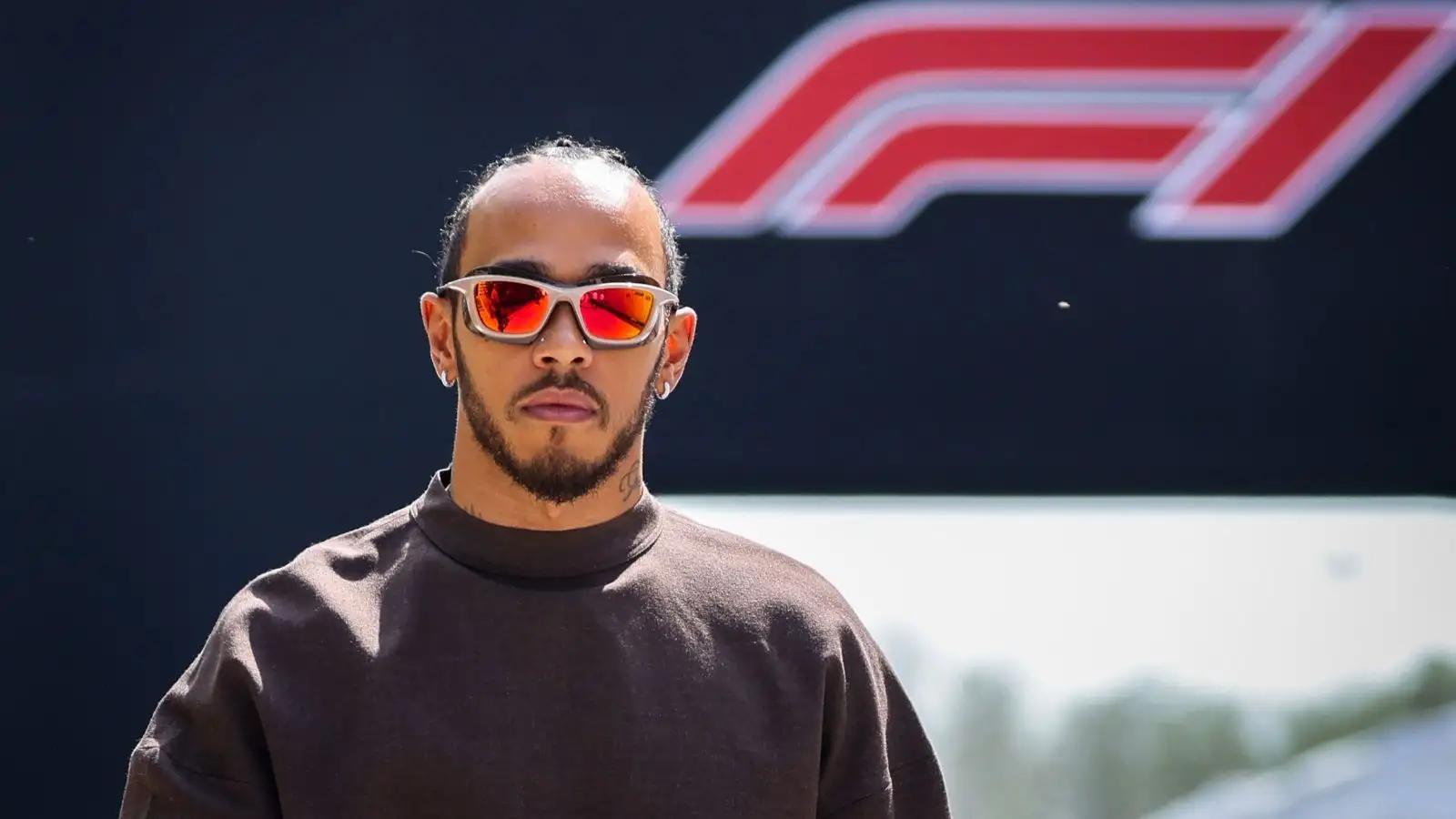 Sky F1 pit-lane reporter Ted Kravitz unveiled details on the upcoming F1 film starring Brad Pitt and involving Lewis Hamilton, including cast information, while the real-life F1 teams are also set to feature.
While much of the detail had been kept under wraps, it has been known for a while now that Apple won the rights to show a currently untitled Formula 1 film, which will be co-produced by Lewis Hamilton and star Brad Pitt.
The rumoured plot is that Pitt portrays a racing driver who comes out of retirement to mentor a younger star, with Kravitz revealing that Damson Idris, star of crime drama Snowfall, is set to play that driver, while Kravitz also revealed further information on the scheduled cast, plus the name of their fictional team.
But, there will be nothing fictional about their competition in the film, as the real Formula 1 teams will appear as themselves.
The film is being directed by Joseph Kosinski, director of the hit 'Top Gun: Maverick' film.
Speaking on his Ted's Notebook programme in Monaco, Kravitz said: "You would have heard if you were listening to the end of our coverage that Lewis was talking about how he really spent his weekend off very well.
"Because what he did is that he met with Joseph Kosinski, the director, and Brad Pitt, his co-producer of the new as yet untitled F1 movie. And we have a little few more details.
"Lewis was talking about how great it was to watch Brad in action, about how he's going to approach the character. If you don't know the plot, Brad Pitt is playing a sort of retired racing driver who comes out of retirement to help a young driver who is being played by Damson Idris.
"And the team is going to be called Apex Racing and it's going to be in amongst all the other teams, so all the other teams, Mercedes, Ferrari, Red Bull, all the rest will be playing themselves in the movie, and they'll be intercut with proper racing footage.
"And then this 11th team, Apex Racing, piloted by I think Damson Idris and Brad Pitt, is going to be in amongst it all. So good luck, Joseph Kosinski, the director for managing to sort all of that out with continuity.
PlanetF1.com recommends
Brad Pitt F1 movie: Cast, release date, Lewis Hamilton involvement and more
Revealed: How close Monaco came to being axed from F1 calendar
"And I believe all the other teams have said 'yes, we're absolutely happy for our names and intellectual property to be in the movie.
"Now, the technical director of Apex Racing, the team, is played by Kerry Condon, the Irish actress from Banshees of Inisherin, Oscar-nominated Kerry Condon, so she is playing James Allison [Mercedes technical director], which I like.
"And Lewis was talking about this, even though he wouldn't confirm those actors that I was talking about, he was talking about how he's so proud and pleased that we've got a diverse cast in the film, and he's so excited about it. And I just want to share some of that excitement with you."
Hamilton is not believed to be taking an on-screen role in the film, his work instead focused behind the scenes.