Ted Kravitz reveals the 'public sanction' he believes Red Bull's rivals would accept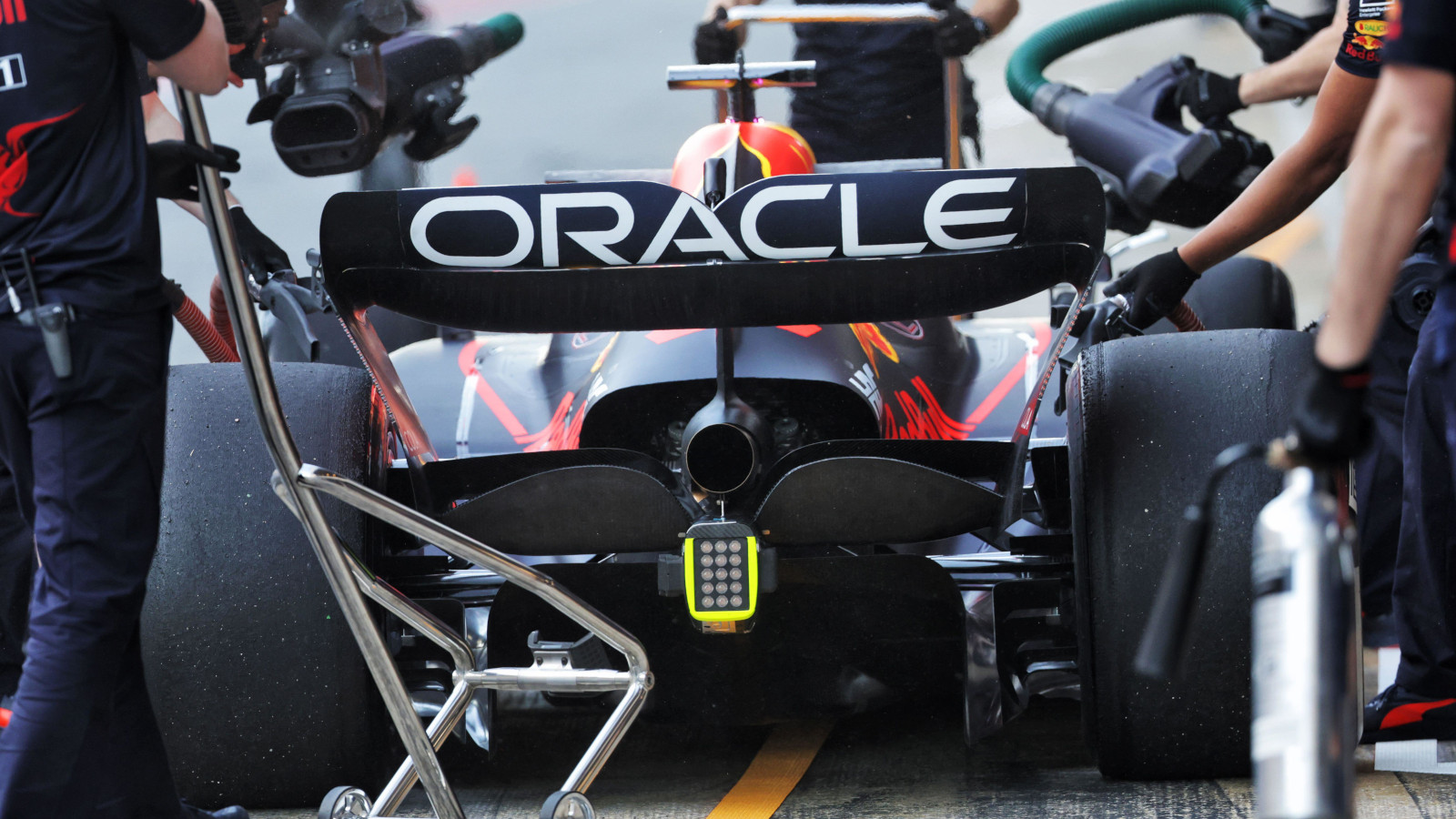 As Formula 1 waits to hear if Red Bull will accept the FIA's terms for an 'Accepted Breach Arrangement' in the cost cap saga, Ted Kravitz has laid out what he believes rivals will concede are suitable sanctions.
Earlier this month the FIA announced Red Bull had committed a 'Minor Overspend' breach last season, which means they overspent by less than five per cent of the $145million cap.
The next step in the procedure is for motorsport's governing body to present the team with its terms for an 'Accepted Breach Arrangement' [ABA].
That was reportedly laid out on Thursday, although what those terms are is between the FIA and Red Bull and they will only be revealed if the team accepts.
Red Bull of course do not have to accept the ABA and can challenge the FIA's findings, with that going before the Cost Cap Administration Panel who will make a ruling.
But while the paddock awaits news on Red Bull's decision, rivals have spoken out against the championship-winning team.
McLaren CEO Zak Brown says what they did "constitutes cheating", and that there "clearly needs to be a sporting penalty" as well as a financial one.
Meanwhile, Lewis Hamilton, who lost the 2021 Drivers' title to Red Bull's Max Verstappen, has warned the FIA a "slap on the wrist" will not do as then the sport "might as well not have a cost cap in future".
Red Bull have reportedly questioned the arrival of a former Mercedes member of staff joining the FIA as interim Secretary General. #F1https://t.co/q0ODQBhCgc

— PlanetF1 (@Planet_F1) October 21, 2022
What penalty will suffice?
Kravitz believes only a financial penalty that comes with a bit of "public" shaming will do.
He told Sky Sports: "The other teams will demand that if there is a penalty to be meted out that it's both sufficiently harsh in the sporting way and in a financial way, and in a way that has an effect on Red Bull going into next season.
"Because even though we are talking about the budget cap for last season, what all the other teams are saying is this has an effect, a beneficial effect, for Red Bull going into 2022 this year, and indeed going into 2023.
"So I think a lot of teams are thinking 'well if you can exclude them from this year's Constructors' Championship, which they are just about to win, take away all of their money', Red Bull are well financed from all their sponsors anyway so it wouldn't be too much of a problem if they lose $150million in prize money from Formula One.
"And have the effect of putting them at the back of the pit lane order for next year – that would be enough of a kind of public sanction, if they have been proved to have broken the rules, to make it a deterrence for anyone else to do something similar in the future."
Not the most popular team in the paddock
On a weekend when Red Bull could wrap up the Constructors' Championship trophy, the Milton Keynes squad are not receiving a lot of love from rival teams.
"There's a lot of unease from other teams," Kravitz said. "I think it's fair to say Red Bull are not the most popular team in the paddock.
"A lot of the other teams feel Red Bull haven't been playing by the rules they have been playing by.
"That's certainly backed up by the conversations Red Bull are having to have with the FIA as to whether they were in excess as to the amount of money they could spend or whether they weren't.
"This will rumble on for quite a while. Red Bull say there are ways of accounting in their figures that prove they were within the figure of the cost-cap rules.
"Other teams say that's ridiculous, you've had a lot of time to discuss these things and iron out any areas of interpretation or misinterpretation."
Read more: Max Verstappen hits out at hypocritical rivals urging Red Bull punishment