Ted Kravitz: Red Bull suspension not something strange or a trick
Ted Kravitz says there is nothing illegal about the reported Red Bull suspension trick, in fact it's not even a trick and "a lot" of the teams use a similar system.
While Red Bull batted away questions about the budget cap ahead of Monday's big reveal, Auto Motor und Sport reported on their rear suspension and the way in which it helps with the RB18's straight line speed.
According to the German publication, Red Bull have managed to achieve a similar effect to an active suspension through the use of conventional dampers and springs.
A Mercedes engineer said: "The Red Bull has the highest ground clearance at the rear when stationary and the lowest at high speed.
"Doing something like that with a conventional chassis takes up space and weight. We didn't have one or the other."
It has rival drivers wondering what's going on, Sebastian Vettel saying of Max Verstappen "he drops his tail and flies past you" while Charles Leclerc believes there is "something mechanical behind it".
Sky Sports' Kravitz put in his two pennies ahead of Friday's opening practice at the Suzuka circuit, revealing he had spoken to Vettel after his comment about the RB18.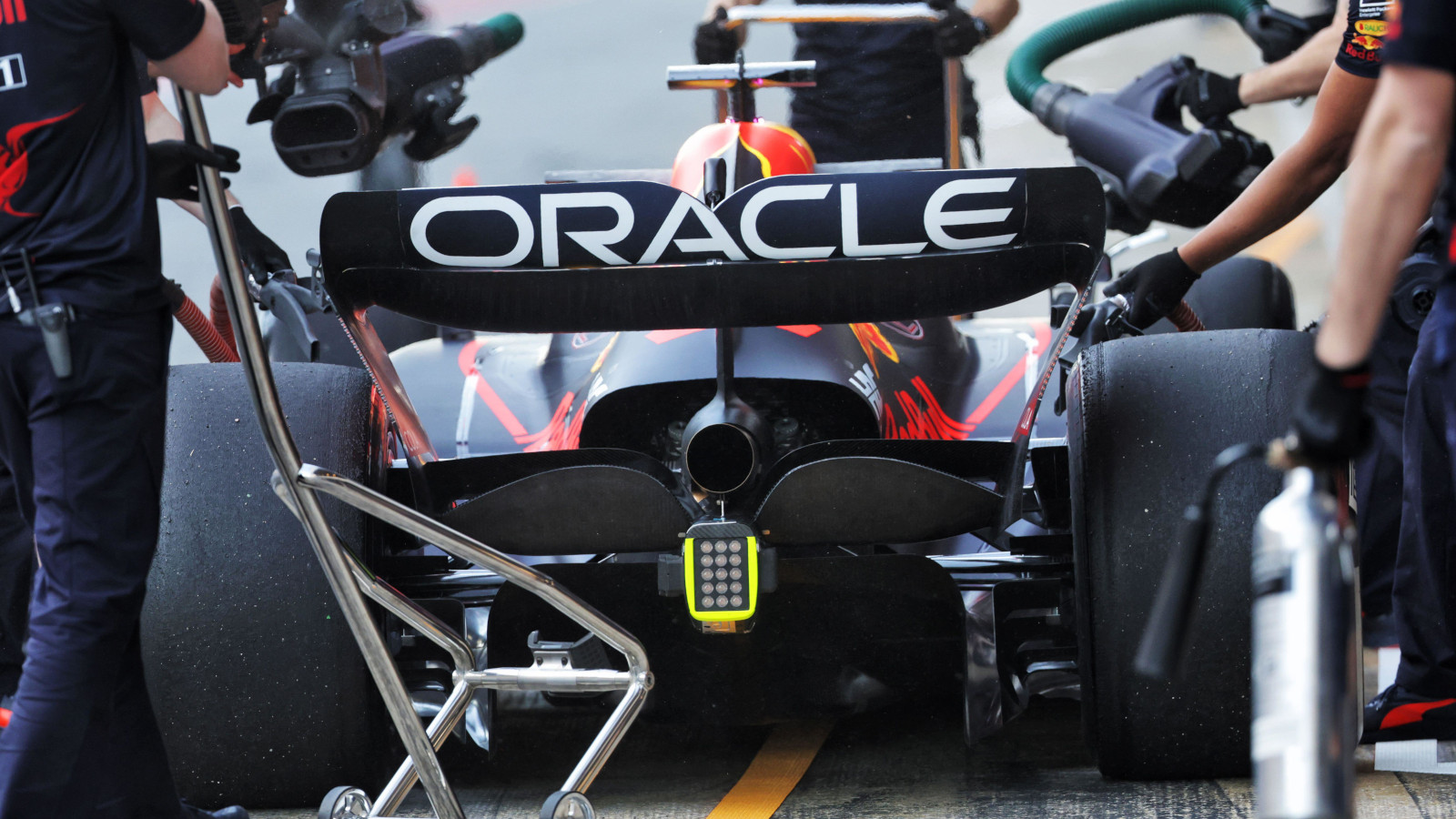 "Something interesting Sebastian Vettel said about when he was following Max Verstappen at the last race in Singapore, is that the car comes out of a corner then it drops and then just disappears," said the pit lane report.
"He's kind of hinting towards the car's straight-line speed advantage.
"So the car has a sort of collapsing rear suspension."
But according to Kravitz what Red Bull are doing is not illegal and they also aren't the only team doing it.
"It's able to run quite a high rear rake," he explained. "So high that you can actually put your foot under the car there but then at some point the car's suspension…
"A lot of teams have this, it's not anything strange or a trick.
"The car collapses and then actually is able to stall out the fall and then get a straight-line speed boost towards the end."
Red Bull can wrap up the World title at this weekend's Japanese Grand Prix such has been Verstappen's form with 11 wins from 17 races.
A win at Suzuka with the fastest lap point will mean he wins his second title in as many seasons, and will do so with four races to spare.
It would also mean a 12th win for the season, one away from the record for most wins in a single season.