Kravitz: Vettel behaving like retirement is near
Sky F1 reporter Ted Kravitz is seeing signs to suggest that Sebastian Vettel will snub Aston Martin's offer and retire from Formula 1.
Vettel is contesting his second season with Aston Martin since making the move from Ferrari, a project for which Aston Martin have set the goal of contending for titles within five seasons.
Team and driver are yet to agree a contract extension though for 2022, leaving the future of four-time World Champion Vettel unclear.
And according to Kravitz, Aston Martin do have an offer on the table for Vettel, one which the German racer is yet to sign.
Kravitz has his doubts though on whether Vettel will extend his stay with Aston Martin, or his Formula 1 career in general.
Instead, Kravitz is picking up vibes that Vettel is preparing to call time on his F1 chapter.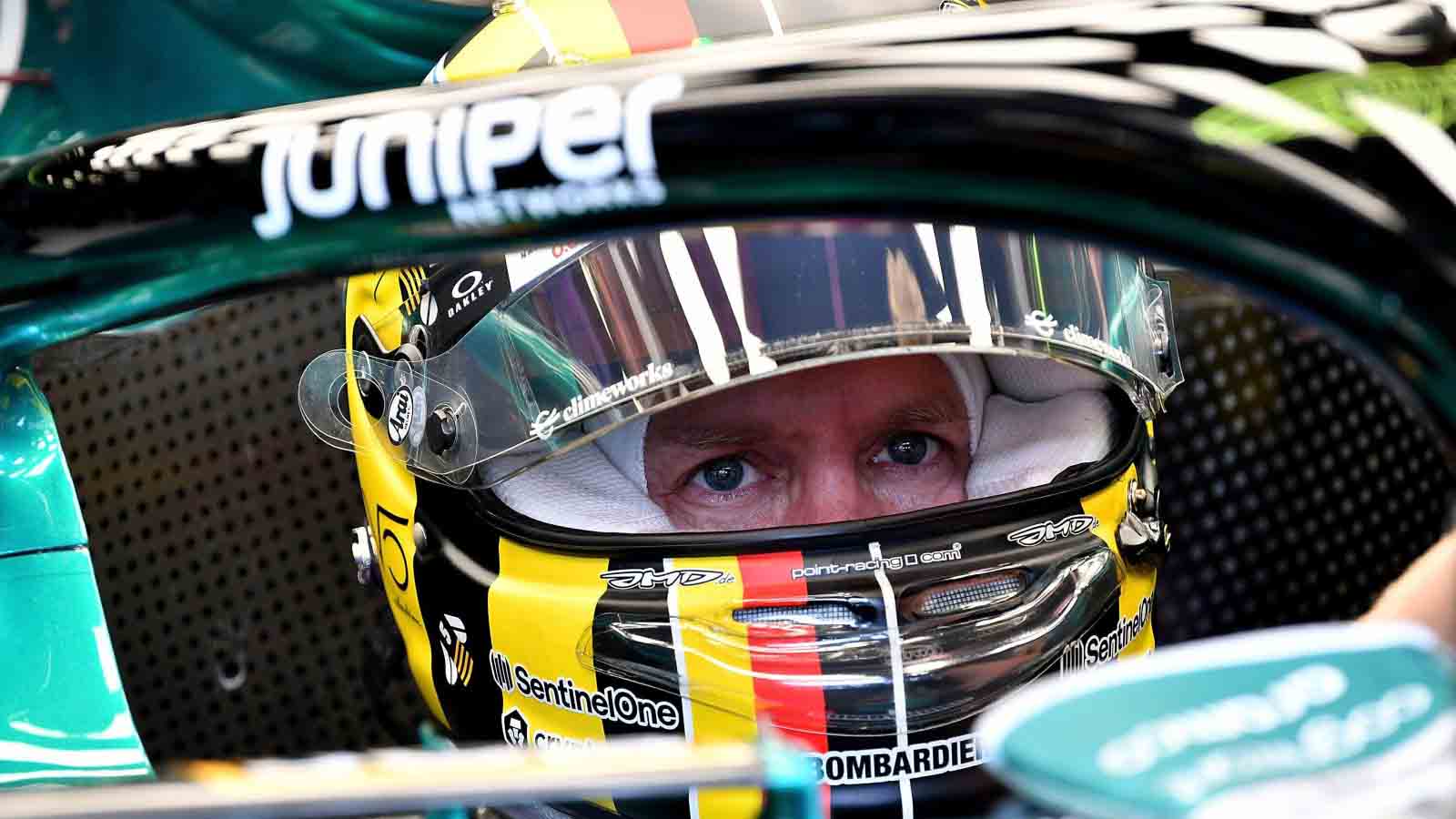 "Aston Martin want him to stay and I understand that they have made him an offer," Kravitz revealed in his Ted's Notebook programme on Sky Sports F1.
"I just don't know whether he is going to accept it. That's what is going on.
"Sebastian seems to be behaving in a few certain and critical ways, like bringing his kids to the race track in Austria, that suggests to me that he is going to make this his last year in Formula 1.
"See if you can pick up for the rest of the season whether you think Sebastian is behaving in a way that he is thinking 'you know what? This is going to be it.'
"And with all the old cars he has been driving recently like with the Williams at Silverstone, I'm just wondering if this is going to be his last year and he has already made that decision.
"But, we will see…"
Lance Stroll's place in the Aston Martin line-up is secure, but it is not clear who would replace Vettel for 2023 if he did decide to retire.
Pierre Gasly and Daniel Ricciardo have been mentioned as potential options, but both have since affirmed their commitment to their respective AlphaTauri and McLaren teams for next season.
Aston Martin do have Nico Hulkenberg in their ranks as a reserve driver, who replaced Vettel at the 2022 Bahrain and Saudi Arabian GPs when Vettel was forced to miss both rounds due to Covid.
Highlights from the French Grand Prix
Did Max Verstappen win the French Grand Prix, or did Ferrari and Charles Leclerc throw it away? Probably a bit of both.