Ted Kravitz apologises for 'stupid and insensitive' comments made about Valtteri Bottas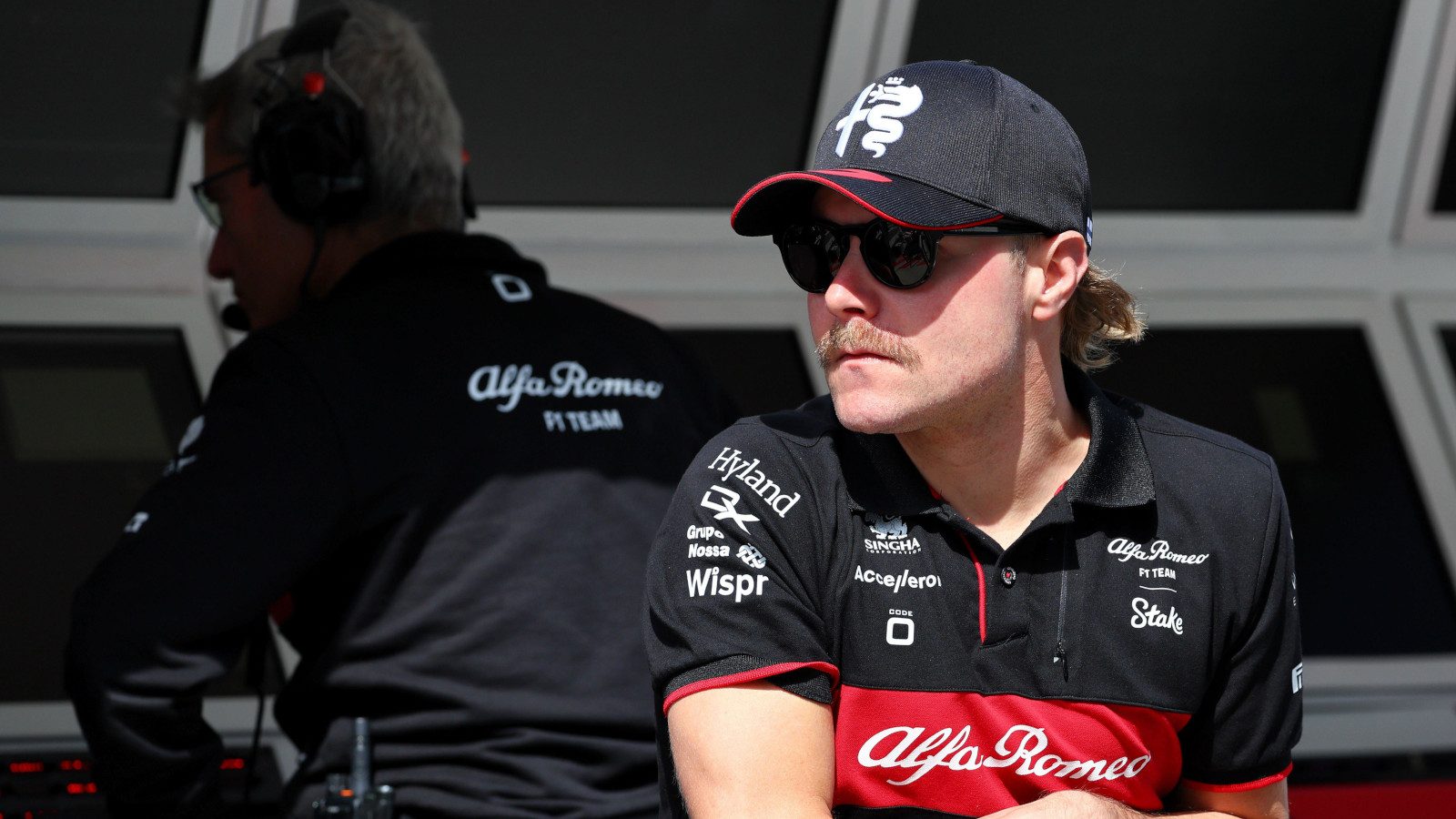 Sky F1 pit-lane reporter Ted Kravitz has apologised to Valtteri Bottas for a weight-loss comment which he fears unintentionally could have been offensive.
Before the 2023 F1 season got underway, Bottas would open up on his past struggles with an eating disorder in the early stages of his Formula 1 career.
The Finn is thankfully now in a much better place physically and mentally, but completely unaware of this reveal from Bottas, Kravitz would comment on what he perceived as a slimmer Bottas as the paddock assembled in Bahrain for the new season, using a saying that his mother would use to suggest he should eat more.
And having now been made aware of Bottas' past issues, Kravitz would, on his 'Ted's Notebook' programme, issue an apology to Bottas for any unintentional offence caused, and hopes he will soon be able to issue his apology to Bottas personally, having done so already to Bottas' Alfa Romeo team.
"Now I want to spend a little bit of time just to tell you about something stupid and insensitive I did, not knowingly, with Valtteri Bottas on Thursday," said Kravitz.
"So I saw him, I hadn't seen him during testing, and he's lost a bit of weight around his jaw and I was quite surprised. I said 'Oh wow you look so slim, and as my mum would say you should eat some more food, you look slim'. He was like 'no, I'm slim and I'm healthy'. When he said healthy, I thought… strange thing to say.
"And I was made aware of an interview he did earlier in this year which I hadn't seen, where he was talking in the past – I think it was 2014 – when he'd had close to what he described, close to an eating disorder. When he had dieted so much that he was unhealthy and losing weight.
PlanetF1.com recommends
Two race weekends in 2023 set aside for additional revised qualifying format
Bernie Ecclestone: Felipe Massa was cheated out of 2008 title, Lewis Hamilton got lucky
Max Verstappen has 'no desire to deny' that Lewis Hamilton is 'one of the greatest drivers ever'
"I felt so terrible about joking about him slimming down, that I have since talked to his team and when I see him I'll clear it up, saying I had no idea he was close to an eating disorder, and apologise for any offence that I've done.
"To have the bravery to come out and talk about what in the past was pretty much close to an eating disorder in terms of getting down his weight to what they needed for the car, I thought was really impressive and good for Valtteri for speaking out about it."