Ricciardo quickest as Merc run into early troubles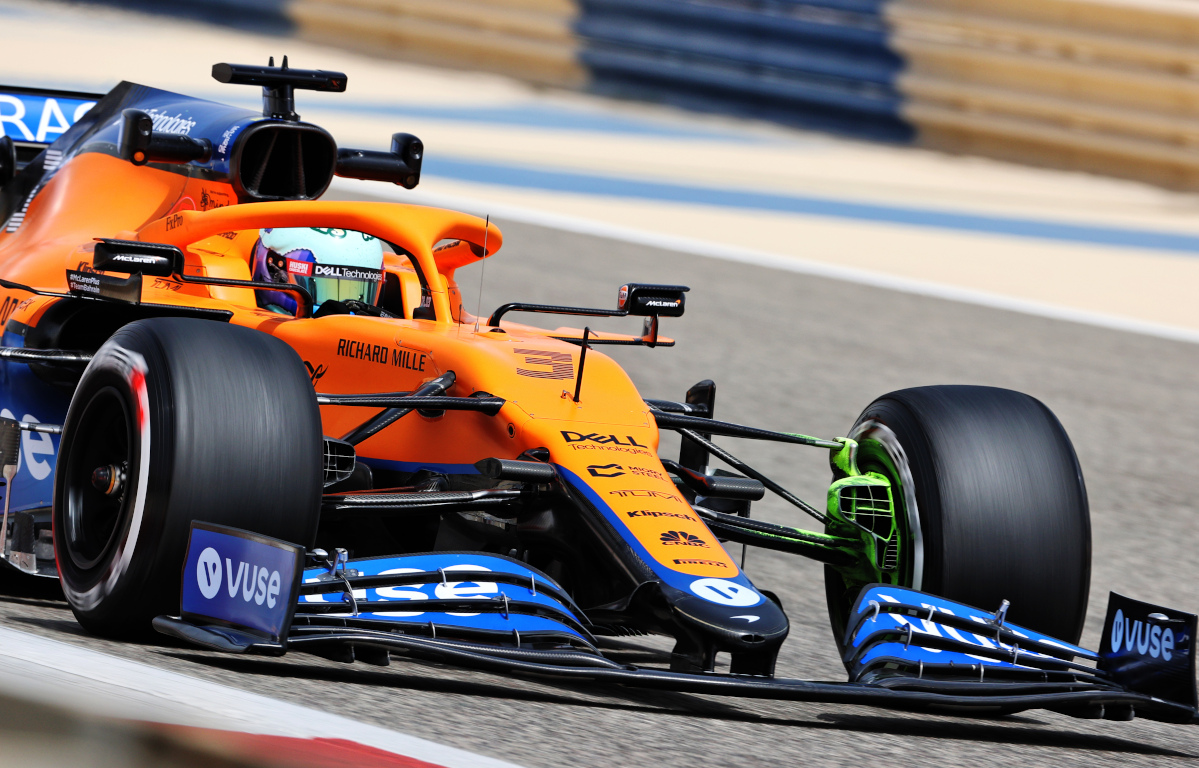 Daniel Ricciardo recorded his first-ever P1 as a McLaren driver while Mercedes went from relentlessly lapping in 2020's pre-season to covering the least number of laps on Friday.
All eyes were on Mercedes as pre-season testing got underway at the Bahrain circuit, and it wasn't because they are the reigning World Champions.
No, instead it was all about their floor which the team had kept secret at the launch of the W12, saying they didn't want to give rivals the chance to copy it.
Valtteri Bottas hit the track with his lasagne-esque floor but it was short-lived, the Finn returning to the pits after one lap.
An update from Mercedes: "We have a gearshift problem and are swapping the gearbox to get back out on track, then will diagnose the problem with the original gearbox." #F1Testing #F1

— Planet F1 (@Planet_F1) March 12, 2021
It took almost the entire morning to do that with Bottas finally back on track 37 minutes before the lunch break.
Despite missing his half of the day through no fault of his own, Mercedes said they would "stick to the plan" to swap drivers at lunch and instead "aim to make up the lost mileage later in the test".
He wasn't the only driver to have his time track curtailed, the same fate befalling Haas' Mick Schumacher.
The German, scheduled only to run in the morning session, also lost time through a "hydraulic issue" with the team fitting a new gearbox.
Not a great start to the Formula 2 champ's F1 career with the rookie needing all the track time he can get.
He just wants to drive 😔 pic.twitter.com/aiw6BY24AS

— tami. (@Vetteleclerc) March 12, 2021
Schumacher also made it back out before the lunch break, adding a further eight laps to bring his tally to 15.
Ferrari were a late entry onto the problems list with Charles Leclerc's SF71 grinding to a halt seven minutes before the lunch break.
The Monégasque driver was on a long run when he stopped at Turn 4 with a mechanical issue.
🚩 RED FLAG 🚩

Charles Leclerc has stopped at Turn 4 #F1 #F1Testing @ScuderiaFerrari pic.twitter.com/j6ndQnwe3N

— Formula 1 (@F1) March 12, 2021
There were no such problems for Ricciardo and McLaren with the Aussie covering 45 laps with a best time of 1:32.203, which he set using Pirelli's C2 tyres.
While this is the first day of pre-season testing, to put it into context, last year's Bahrain GP pole position time was a 1:27.264 set by Lewis Hamilton.
That put Ricciardo just 0.028s up on Pierre Gasly with Max Verstappen a further 0.014s off the pace.
The Red Bull driver had an eventful morning as his RB16B not a fan of the windy conditions.
Sideways action for @Max33Verstappen #F1 #F1Testing pic.twitter.com/QGdOPUksPc

— Bahrain Int. Circuit (@BAH_Int_Circuit) March 12, 2021
F1 TV is offering 25% off their annual subscriptions! Click here and use the code F1TV25 at the checkout
Dealing with a green track and wind speed of some 15-16kph as a sandstorm swept towards the circuit didn't make for ideal conditions, but Verstappen seemed to struggle more than most and twice spun.
"I'm at Turns Six and Seven, where the cars in the intermediate stages suffer a lot from the wind," reported Sky Sport's Karun Chandhok.
"You can see that some cars are more sensitive to the wind than others. Verstappen has already had a few moments in the mid-stage of this corner. That car is fast, but also very 'tricky' in this section.
"AlphaTauri is just very strong in this section. Pierre Gasly really goes into this corner with a lot of confidence."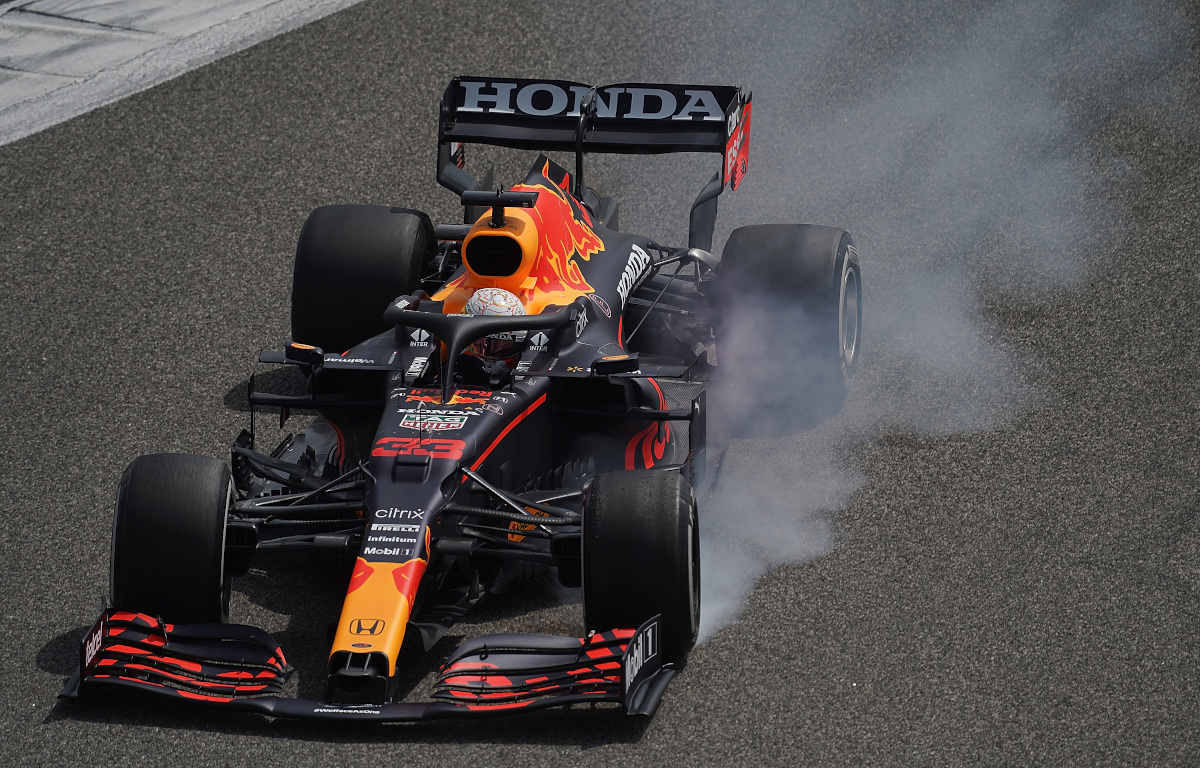 Alpine's A521 hit the track sporting a bulbous airbox/engine cover that had pundits questioned its aerodynamic benefits, or lack thereof.
Esteban Ocon debuted the only Renault-powered car in the field, finishing fourth ahead of Leclerc and the mornings early pace-setter Kimi Raikkonen.
Ocon said of his car after his first run: "So far not much understeer in the car, quite snappy on the rear on exits."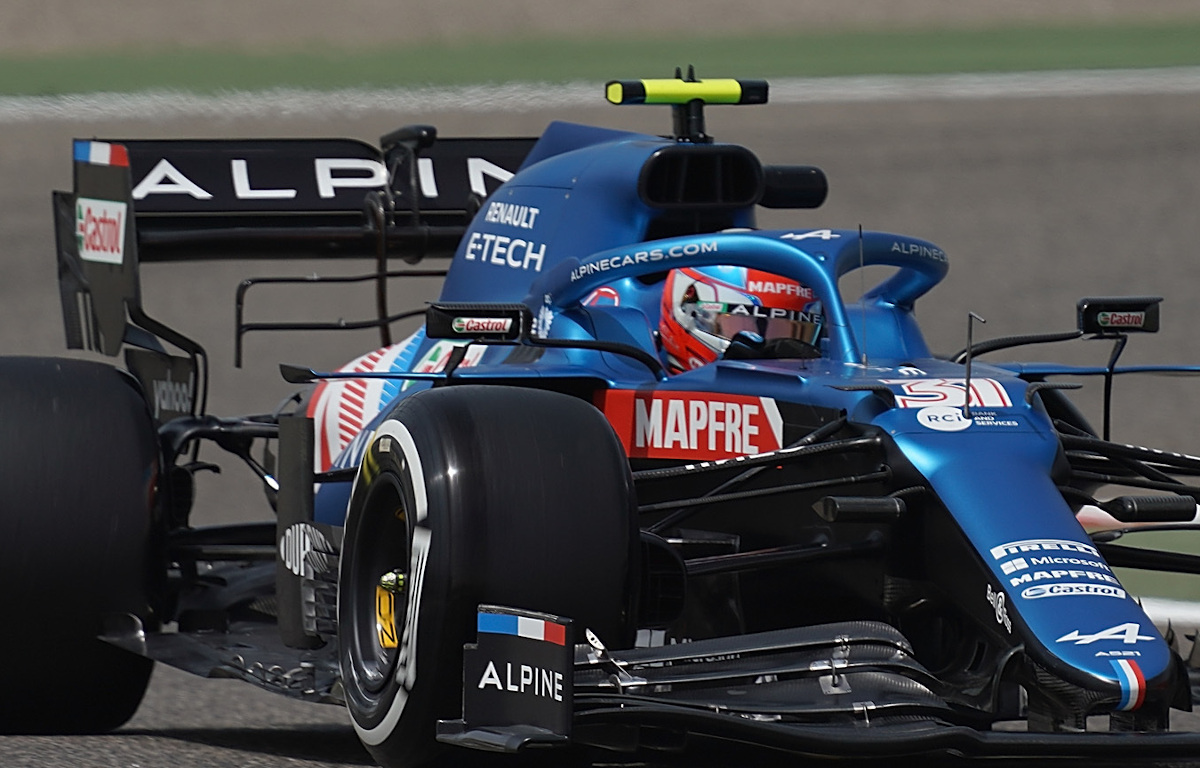 New Aston Martin signing Sebastian Vettel and his pink helmet were seventh quickest, 1.5s off the pace, while Roy Nissany, who covered more than 10 laps in the Williams FW43B before finally setting a lap time, was eighth.
He was one of several drivers who found it difficult to stay on the track, going off at either Turn 1 or Turn 10.
Ooops! The @WilliamsRacing has had an off, gone right into some catch fencing. #F1Testing pic.twitter.com/l3oaV61pzA

— Grand Prix Diary (@GrandPrixDiary) March 12, 2021
Schumacher and Bottas completed the timesheet.
Times
1. Daniel Ricciardo, McLaren, 45laps, 1:32.203
2. Pierre Gasly, AlphaTauri, 74 laps, +0.028
3. Max Verstappen, Red Bull, 60 laps, +0.042
4. Esteban Ocon, Alpine, 55 laps, +0.756
5. Charles Leclerc, Ferrari: 59 laps, +1.039
6. Kimi Raikkonen, Alfa Romeo: 63 laps, +1.117
7. Sebastian Vettel, Aston Martin, 51 laps, +1.539
8. Roy Nissany, Williams, 39 laps +2.586
9. Mick Schumacher, Haas, 15 laps, +3.924
10.. Valtteri Bottas, Mercedes, 6 laps, +4.647
Follow us on Twitter @Planet_F1 and like our Facebook page.