Pourchaire 'proud' to rejoin the ART 'family'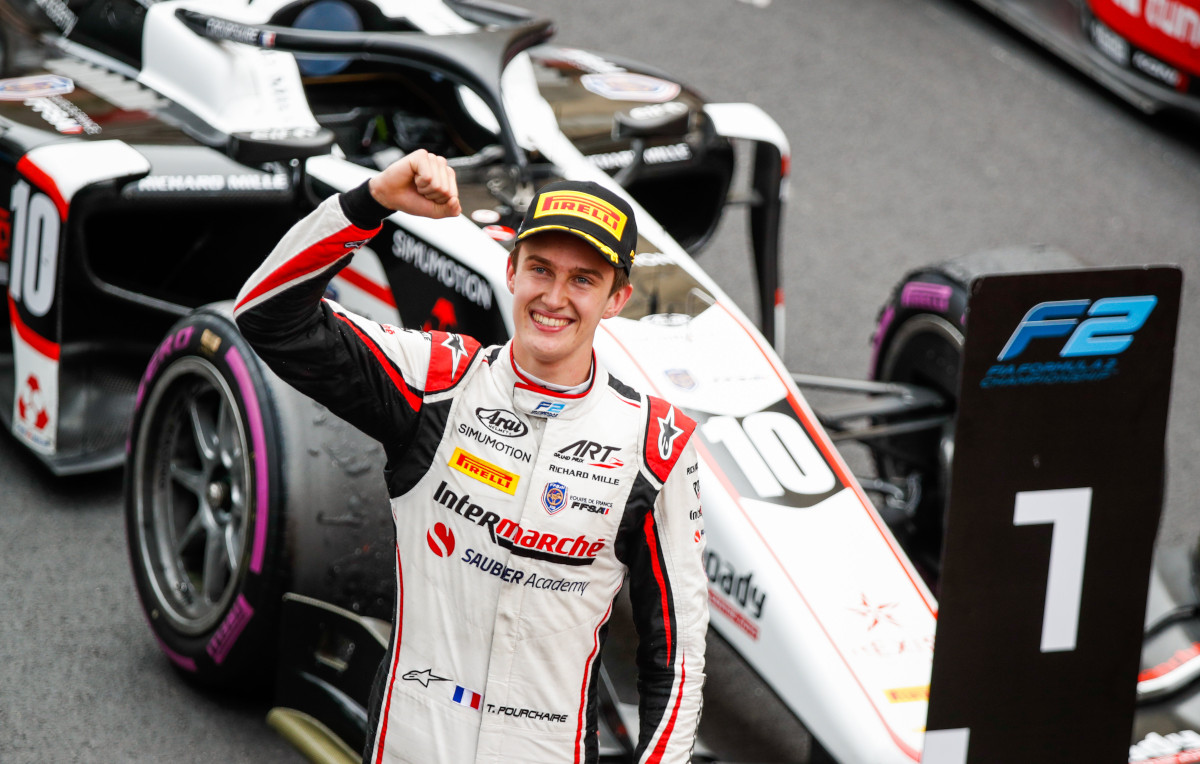 Theo Pourchaire says that he's "proud" to be driving for ART Grand Prix again for the 2022 Formula 2 campaign.
The Sauber junior driver drove for the team last season and impressed hugely, becoming the youngest ever driver to win an F2 race when he claimed victory in Monaco.
He followed that win up with a sprint victory in Italy and a P2 finish in the feature race in Russia, ultimately finishing the season P5 in the Drivers' Championship.
Given his impressive displays, it's no surprise that the team has opted to retain him for the upcoming campaign, and the Frenchman feels proud to be driving for them again.
"I am proud to be continuing in F2 with ART Grand in 2022," he said.
"It's an honour for me to work with such a great team. This will be our third year together and it has become like family to me. To continue with them in the pre-cursor to F1 is very exciting.
"I would like to thank the Sauber Academy for accompanying me once again. It will be a busy year and I want to have fun and gain experience for my future.
"We are more determined than ever and we will be aiming for the F2 title".
The @TPourchaire x @ARTGP link-up stays for another year 😘#F2 #RoadToF1 pic.twitter.com/JuGyxCqXyP

— Formula 2 (@Formula2) January 10, 2022
As he said, it will be his third season with the team with him also driving for them in Formula 3 in 2020.
That season, he narrowly missed out on the title, finishing P2 in the standings three points behind the Prema of 2021 F2 champion Oscar Piastri.
The team is aiming to go one step better in 2022 and finally win their first title with him.
"Continuing our adventure together makes sense!" said team manager Sébastien Philippe.
"Théo has shown the range of his talents and there are many of them, both in individual terms and athletic ability. His motivation and determination are in tune with that of ART Grand Prix and winter preparation is going well.
"When you know that you have all the assets on your side, there is only one thing you can aim for, the title!"
There was at one point talk that Pourchaire would drive for Alfa Romeo on the F1 grid in 2022, but the team ultimately opted to sign Guanyu Zhou instead, feeling it was too soon for the Frenchman.