Pourchaire, Fittipaldi suffer horror crash in Saudi Arabia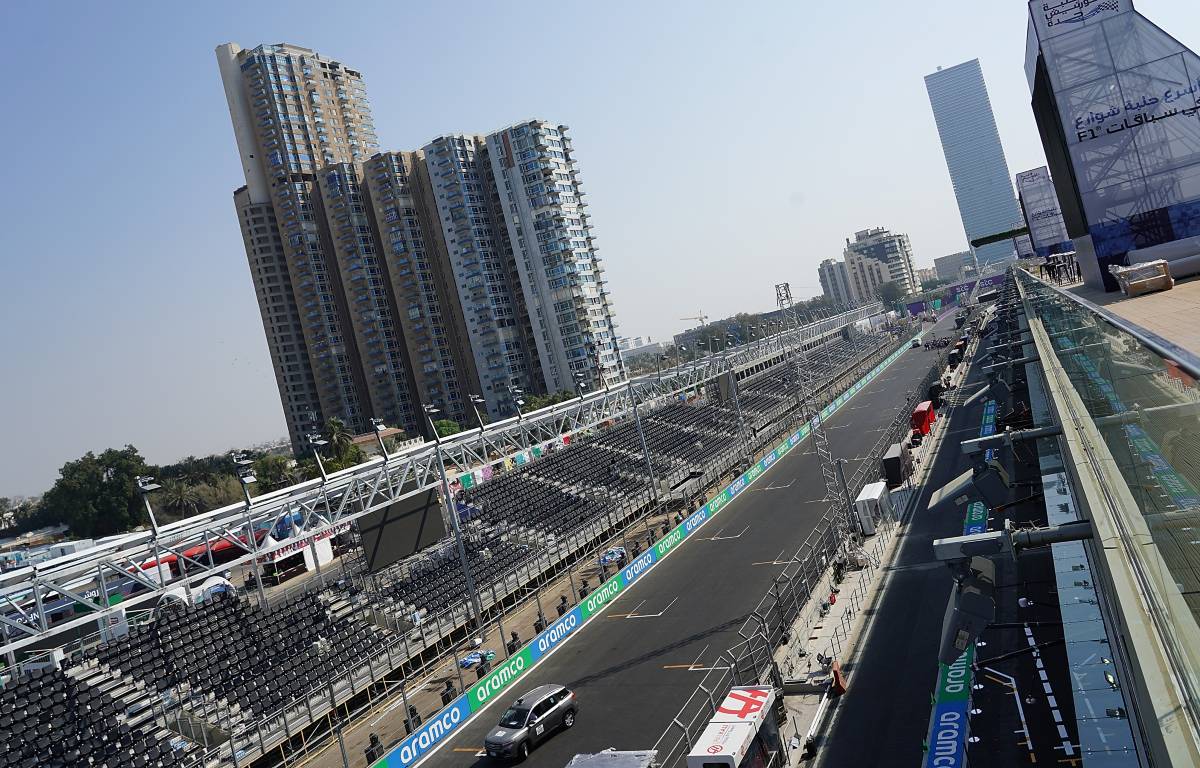 The Formula 2 Feature Race in Saudi Arabia was red-flagged after a scary crash involving Theo Pourchaire and Enzo Fittipaldi.
Sauber junior driver Pourchaire had stalled on the grid for the third and final F2 race of the weekend in Saudi Arabia, having lined up P3.
Most of the pack launched past unscathed, but P18 starter Fittipaldi was unable to avoid the Frenchman and slammed into the back of his ART car.
The race was red-flagged as medical personnel rushed onto the track to attend to both drivers.
Pourchaire has just given a thumbs up to the crowd as he was loaded into the ambulance, the crowd responded with a huge cheer #F2 #SaudiArabianGP 🇸🇦 pic.twitter.com/NWV8jpd3o6

— Sean Kelly (@virtualstatman) December 5, 2021
Pourchaire was first to exit his car, giving a thumbs-up to the crowd as he was loaded into the ambulance, which was met with a huge cheer.
Sky Germany provided an update on the status of Fittipaldi, reporting he is "being transported to the helicopter and then flying to a hospital. He gave a sign with his arms, so he is able to move them and is conscious."
However, there was no word on any injuries he may have suffered.
The broadcaster added that from what they heard "Enzo had difficulties in getting out of the car himself because he was stuck – he needed help. Now he is transported to the helicopter. But most importantly, he is said to be conscious."
An official statement from the FIA read: "The drivers were immediately attended to by emergency and medical crews.
"The drivers were conscious and extricated by the attending medical crews. Both have been transferred by ambulance and helicopter to King Fahad Armed Forces Hospital, Jeddah."
The race was restarted, cut to a time limit of 20 minutes plus one lap, but it ended with another red flag after Oli Caldwell and Guilherme Samaia had collided, after which the race did not resume.
Alpine junior Oscar Piastri therefore claimed victory.
Hey everyone,

Just wanted to tell you that I'm globally fine ! For the moment I don't know if it's already the end of the season for me. But the most important is not that, that was a really big one and Enzo is injured.

I wish him the best recovery possible !

— Théo Pourchaire (@TPourchaire) December 5, 2021
Overnight Pourchaire would take to Twitter, delivering the news that he was "fine", though unsure if he would be able to contest the final round in Abu Dhabi.
Sadly he did confirm that Fittipaldi is injured, and wished him the best for his recovery. Details on the extent of those injuries have not yet arrived.