Pourchaire: 'Easier' for F1 than F2 drivers in Jeddah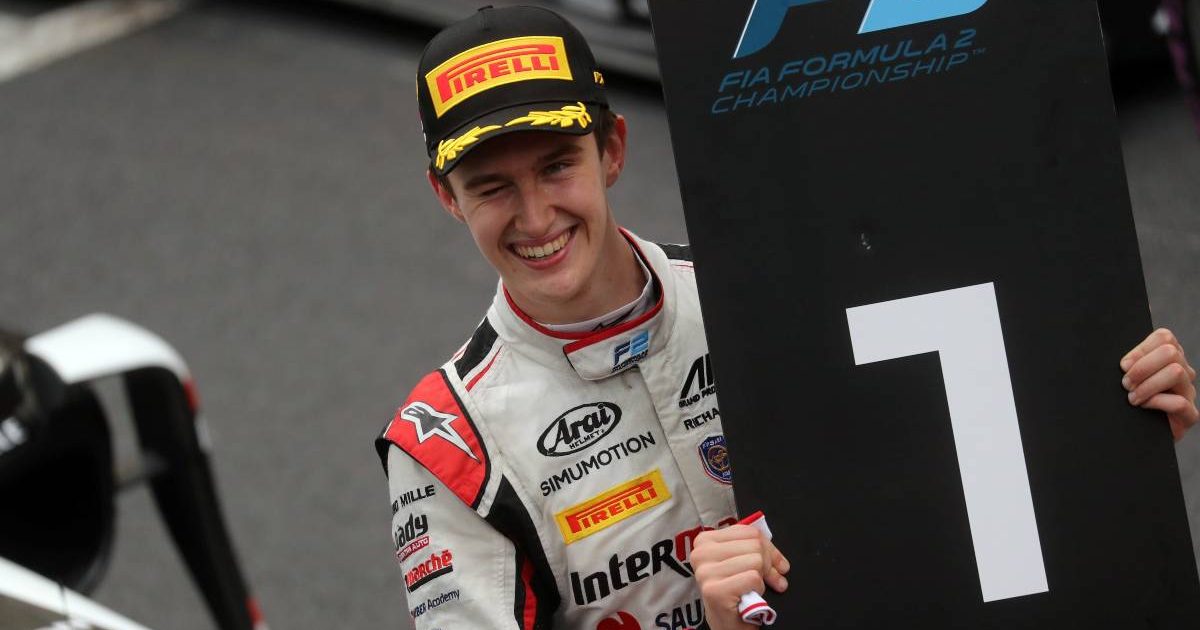 With only 45 minutes of practice following a multi-month break, Theo Pourchaire expects Jeddah to be much tougher for the F2 drivers than F1.
Formula 1 heads to the newly-built Jeddah Corniche Circuit for Round 21 of 22 in a thrilling 2021 season, but their break since the Qatar round is nothing compared to what the Formula 2 drivers have experienced.
Not since the Russian Grand Prix race weekend in September has Formula 2 been in action, but after two months away, the drivers will have only 45 minutes to sample the unfamiliar Jeddah track before qualifying begins.
Formula 1 drivers meanwhile will have three one-hour practice sessions before their qualifying starts, so Pourchaire believes that they have it far easier than he and the F2 stars do.
"The good point in F1 is that there is three free practice sessions so there is a lot of time to get used to a car or track compared to F2," he told Motor Sport Magazine.
"Because we only have 45 minutes in F2, it's completely crazy. We have to wait two and a half months for Jeddah, we have 45 minutes of free practice and then qualy.
"In F1, they'll have three free practices at one hour each so it's completely different. So for me on that side, F1 is easier.
"That's what I'm always saying to Fred [Vasseur, Alfa Romeo team boss] because in Formula 1 you have 10 sets of new tyres before the qualifying, whereas in F2, we have 45 minutes, maximum 10 push [laps] and then go to quali.
"For me, F1 on that side is easier but of course it's a lot harder on the technical side, there is a lot of other things to manage."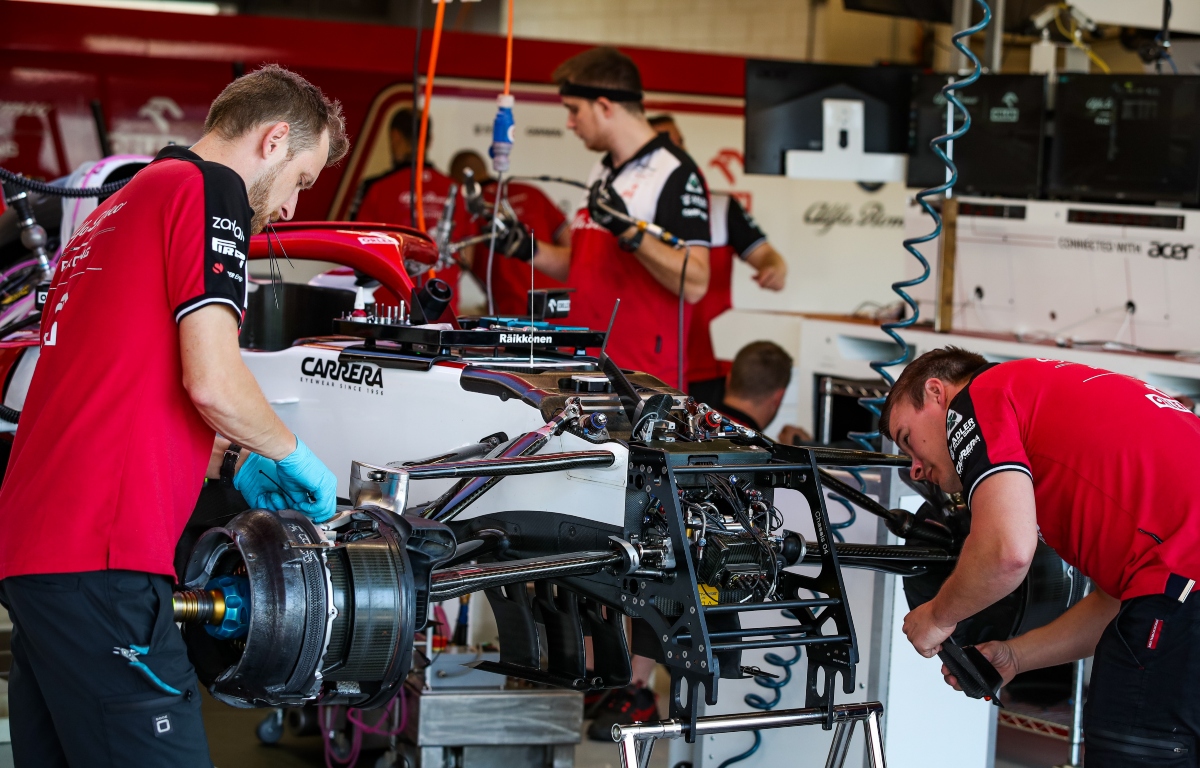 Pourchaire was in the conversation for a 2022 Formula 1 seat with Alfa Romeo, a move which would have been logical considering his affiliation with the Sauber academy.
Ultimately though Guanyu Zhou, Pourchaire's F2 title rival, was given the nod to partner Valtteri Bottas for 2022.
And as of yet, Pourchaire's plans have not been confirmed for next season.
"I don't know [what I'll be doing] yet to be honest," he confirmed.
"I think it's a possibility that I'll drive FP [free practice] in Formula 1. My seat is already done, we just need confirmation from Alfa Romeo but I'm quite confident on that in the moment managing other problems.
"It would be fun for me, if I don't have a chance to do an FP1 I will give my best next year if I have the chance to go to Formula 1."
Still only 18, Pourchaire finds himself P5 in the F2 standings and 58 points adrift of leader Oscar Piastri, meaning it is unlikely, but definitely not impossible that he could overturn that deficit within the six races that remain.
I have my arm immobilized for 4 weeks from now, I will give everything to be back soon. I don't know yet if I will be driving in Silverstone but I will work hard and pray to be ready 🙏🏻👊

— Théo Pourchaire (@TPourchaire) June 8, 2021
He is perhaps unfortunate though not to be closer to the summit, having crashed out in Baku and suffering a broken wrist, which not only cost him points there, but also hindered him greatly for the three races at Silverstone which followed.
But the Silverstone round does give Pourchaire a great sense of pride as he refused to withdraw, even managing to pick up 10 points, and now his eyes are fixed on P2 at least in the final standings.
"It has been a pretty good season from my side," he reflected.
"The only bad point was the injury, the crash in Baku that cost me a lot of points. As well in Silverstone, I was not ready and it was almost impossible to drive [at Silverstone] but I wanted to drive to not lose any points to the others. That's what I did, I only scored 10 points but that was the minimum goal.
"I'm proud of that because I didn't want to give up but it was impossible to drive with so much pain.
"Unfortunately, we only have eight race weekends, I'm P5 in the championship and I can still win it. I'm focused on the final races and hope I can have the title of champion or vice-champion. I will give everything."
But regardless of the outcome of his F2 season, Pourchaire says all of his options presented by Sauber for 2022 are "clear and interesting".
"We spoke about that [Alfa Romeo 2022 seat] together and the other options, every option [for me] is clear and interesting," he stated.
"Even though I'm not going to F1 next year, Sauber has a great plan for me."