New company for Theo Pourchaire as 2023 Sauber Academy line-up confirmed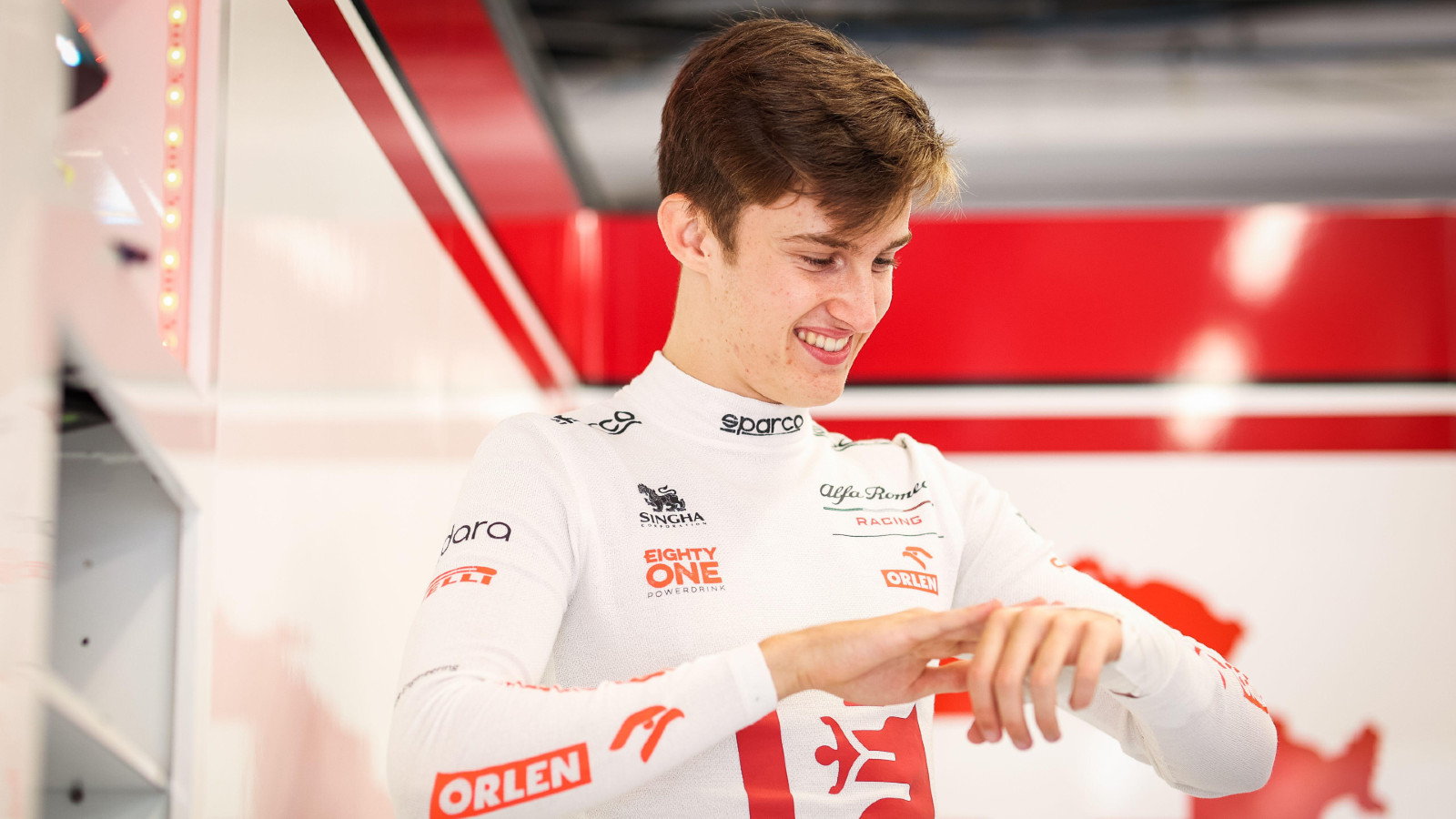 Long-standing Sauber Academy member Theo Pourchaire heads a fresh line-up of protégés for the 2023 season.
2022 was going to be Pourchaire's final season in Formula 2, so he thought, but last season's runner-up will return for another shot at the title as he remains with ART Grand Prix, the team founded by Ferrari team boss and former Alfa Romeo principal Fred Vasseur.
And the Frenchman heads back to Formula 2 as the lead prospect of Sauber's junior line-up, Pourchaire having been a part of the setup since 2020. He will also serve as the reserve driver in F1 2023 for the Sauber-operated Alfa Romeo team.
Pourchaire is the only Sauber junior who continues with the Academy, as another three new faces have been confirmed as joining him.
25-year-old Swiss racer Léna Bühler has linked-up with Sauber ahead of her debut in the new F1 Academy series, where she will race with ART.
17-year-old French racer Marcus Amand also joins the fold as he prepares to compete in the Formula Regional European Championship with ART, while German karting prospect Taym Saleh also arrives.
Saleh will be one to keep an eye on, considering the concerns in Germany over a lack of rising motorsport stars.
PlanetF1.com recommends
Ex-Mercedes chief: Formula 1 has become a 'tragedy' in Germany
F1 Academy confirms the five teams entering new all-female championship
Road to Formula 1: 10 rising stars that you should keep an eye on in 2023
Beat Zehnder, Alfa Romeo's sporting director, is in charge of the Academy, and spoke of the great pride that Pourchaire's development has brought to Sauber, and he hopes for a successful season ahead for their "very promising" junior roster.
"Discovering and nurturing young talent has always been at the centre of Sauber Motorsport's philosophy, with the ultimate aim of raising the champions of tomorrow," he said.
"Sauber Academy's 2023 roster is very promising, and I am looking forward to working with each of the drivers.
"Theo's growth and development ever since he joined has been a source of great pride for us, including his promotion to being one of our Formula 1 team's official reserve drivers.
"We are also delighted to welcome Lena, Marcus, and Taym to the Academy. We will be by their side in the next steps of their careers, providing them with the tools, the education and the resources needed to succeed in the world of motorsport. We cannot wait to get started and unlock their potential further together."
Pourchaire added: "Being part of the Sauber Academy is a massive opportunity for me, and I am thankful for that. I wouldn't be where I am right now, and I wouldn't have had the chances I was given without their support.
"I feel part of a great family and a great team, which gives me a further push to obtain the best possible results.
"This year will be a busy one, splitting my time between Formula 2 and my reserve driver duties, but I am ready and motivated for the challenge."