Timo Glock brands Formula 1's engine grid penalty rules a 'drama'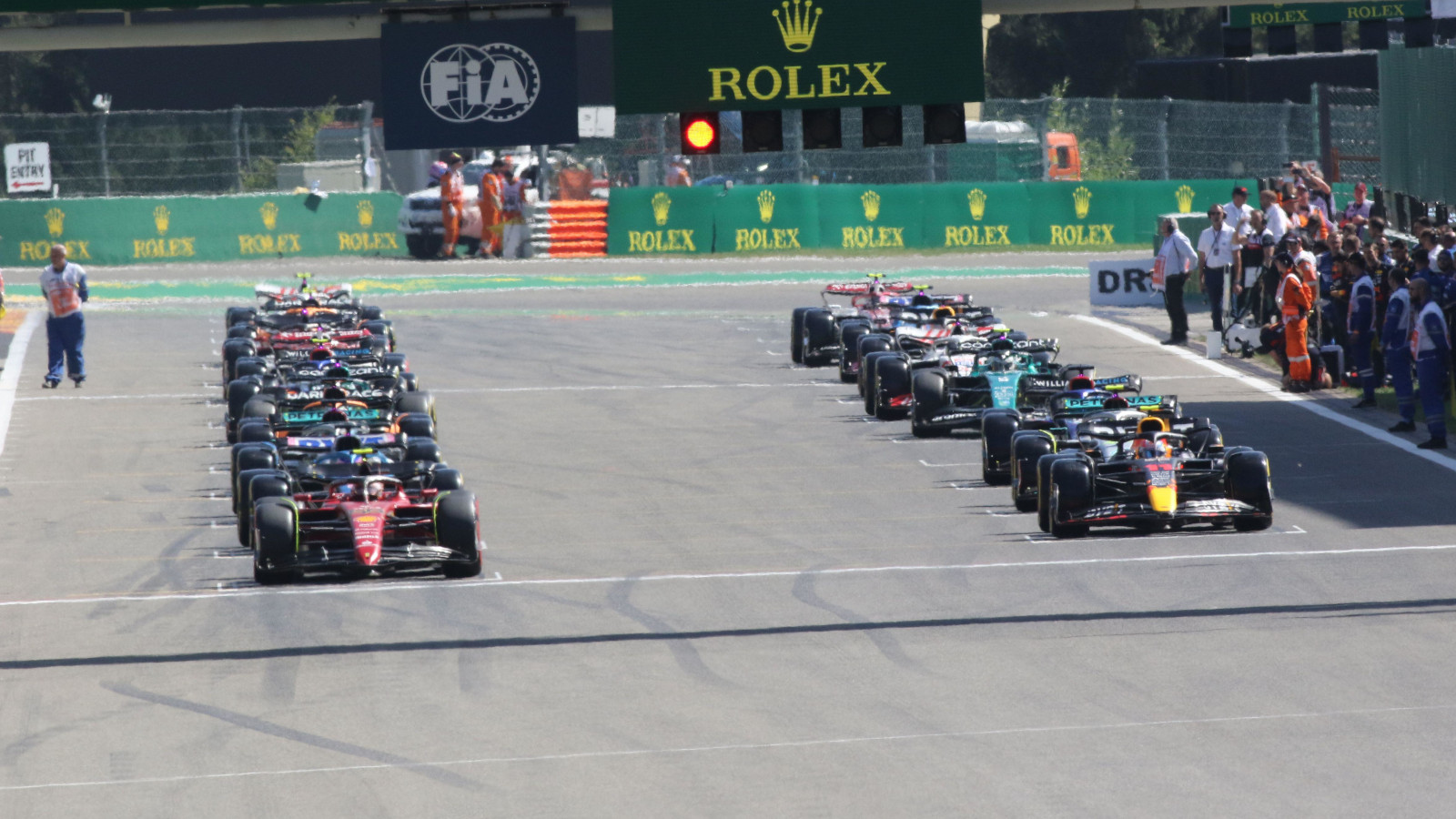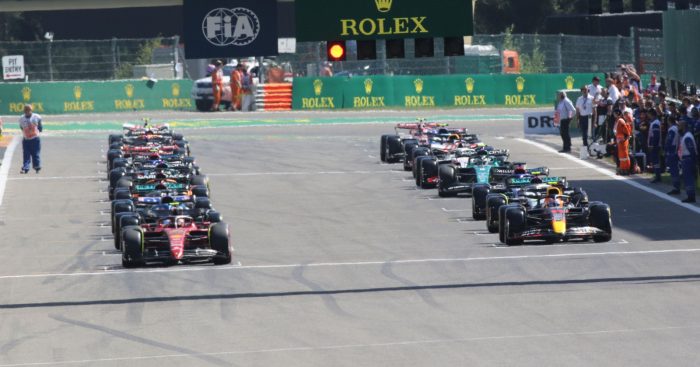 Timo Glock has called for Formula 1 to find a simpler way to determine the grid for engine penalties after some confusion at the Belgian Grand Prix.
Seven drivers were handed engine penalties at the Spa-Francorchamps circuit, leaving not just fans but even the teams confused as to who will be lining up where.
Ferrari added to that confusion when they opted to split Charles Leclerc's penalties over two sessions due to a Sporting Regulation that states that a 15-plus grid penalty triggers an automatic requirement to start from the back.
He took a 15-place penalty in FP1 when his F1-75 was fitted with a new Energy Store and MGU-K, and then a further five-place grid drop when took a fourth Control Electronics in the day's second session.

It was thought that while this added up to 20 places, because it wasn't a single penalty he would start ahead of his title rival Max Verstappen, who took his engine change penalty in one go.
However, after some debate the FIA told Ferrari that the driver "will be required to start the race from the back of the starting grid", that splitting it into two doesn't work.
In the end Verstappen qualified ahead of Leclerc on Saturday and lined up P14 to the Monégasque driver's P15. But even Red Bull were confused.
"I don't know exactly whether we're 15th or 16th. You need real scientists to do the math," Red Bull motorsport advisor Helmut Marko told Sky Germany before the official grid was released.
He added: "We turned to our strategy department because it got so complicated."
And if the teams don't know what is going on, Glock asks how can fans be expected to understand it.
"You should reconsider how you work the regulations in such a way that they are relatively easy to understand," said the former F1 driver.
"That you don't have to spend three hours thinking about who is where and with what penalty.
"You should also think about it for the spectators at home think of a simpler structure. It's just a drama."
The back row of the grid tomorrow be like… #HaasF1 #BelgianGP pic.twitter.com/YG69tTgrAN

— Haas F1 Team (@HaasF1Team) August 27, 2022
Verstappen raced his way from 14th place on the grid to the victory, Leclerc had yet another day to forget for Ferrari.
The FIA's explanation as to why Ferrari's plan wasn't going to work
"As [Leclerc] has accumulated 20 grid place penalties (Documents 14 and 31) for this competition, this is in excess of the 15 permitted under the Regulation and therefore the car will be required to start the race from the back of the starting grid, which will be handled in accordance with Article 42," said the document.
"The Stewards consider this to be the logical conclusion reading Article 28.3. However, it is possible to interpret it differently. The third paragraph of Article 28.3 states that 'If a driver incurs a penalty exceeding fifteen (15) grid places he will be required to start the race from the back of the starting grid'.
"The Stewards published a decision (Document 14) which imposed a 15-place grid penalty. The competitor subsequently changed the Control Electronics and the Stewards published a separate decision (Document 31) imposing a five-place grid penalty.
"This exact situation has not happened since this rule was put in place in 2018. The wording of the sentence is singular 'a penalty' and neither document imposed more than 15 grid places. So it could be interpreted that this does not trigger a 'back of grid' penalty.
"However, the first paragraph of the regulation states that 'Penalties will be applied according to the following table and will be cumulative' [in each Competition]. The Stewards further note that in fact, Document 14 combines two separate penalties (a 10-place and a five-place) and is therefore two separate penalties in a single document.
"So, logically, regardless of how many documents the penalties are published in, all decisions accumulate over the Competition, and anything over the 15-place grid limit triggers the back of the grid penalty.
"Finally, there are other instances in the regulations where penalties accumulate over time (such as penalty points) which accumulate until they trigger a separate decision provided for in the regulations. This is similar.
"It is important to note that the 'start the race from the back of the starting grid' penalty is fully embedded in Article 28 (Power Unit Usage), was specifically introduced in response to nonsensically high grid penalties from PU changes, and has never been used to accumulate grid penalties imposed from other articles of the Regulations. It should be read holistically as part of Article 28.3 and does not refer to other articles.
"This explanation is provided as this is first time this situation has occurred and this is a precedent."