Glock clarifies Mazepin race ban comment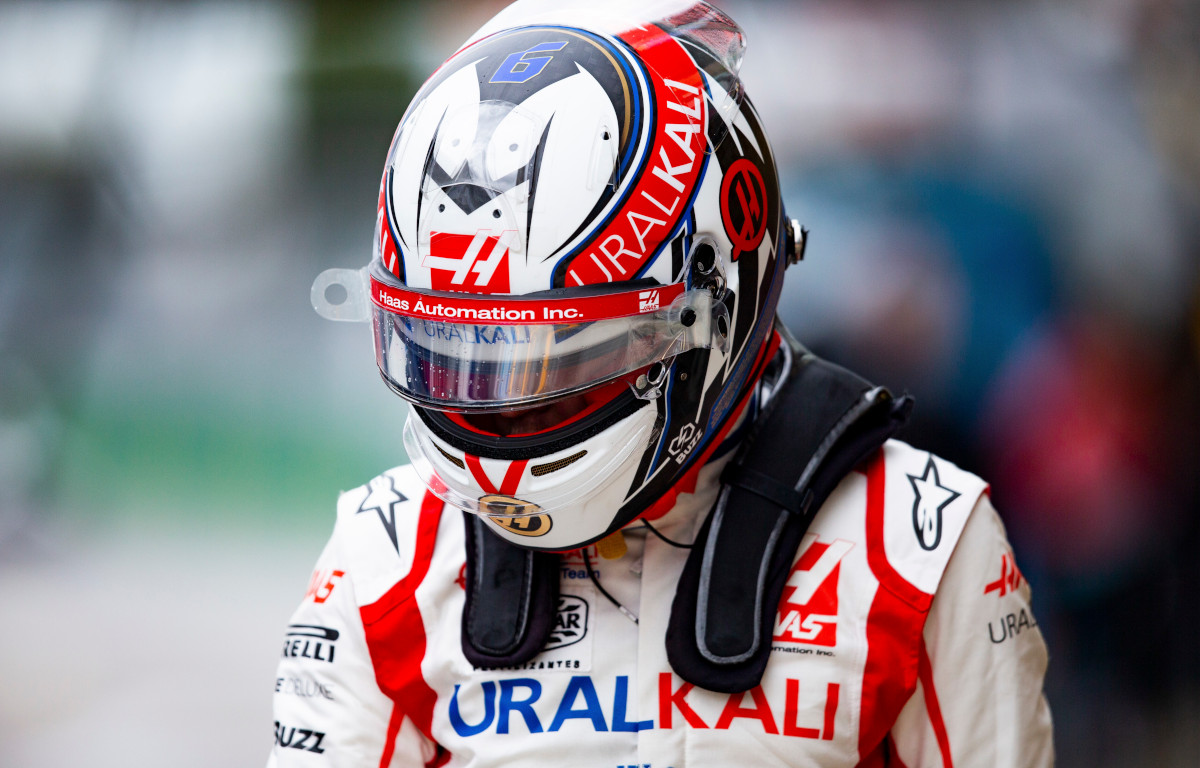 Having previously called for Nikita Mazepin to be banned, Timo Glock says it doesn't have to be a ban, but there have to be consequences.
Mazepin has spent more races than not earning the ire of his fellow Formula 1 drivers with Yuki Tsunoda adding his name to the list at the Russian Grand Prix.
Racing up behind Haas driver to attack him for position and with his DRS open, Mazepin closed the door on the AlphaTauri driver in what was, for most observers, a late move.
Glock told Speedweek.com at the time: "There are a lot of things coming together with him, so it feels like he's out of his depth.
"Blue flags, reading situations, many things he misjudges. The error rate speaks for itself."
He called for a "race suspension" for the Russian driver.
Asked whether he still felt a ban was deserved, the former F1 driver told Sport1.de: "It doesn't have to be a ban, but there simply has to be a consequence in the form of a penalty. You can't underestimate speed.
"If someone comes from behind – like in Sochi with Yuki Tsunoda and the open DRS – and you make a move like that at the last second, then it can happen that the man behind you gets up and goes flying.
"That simply just can't happen."
Missed this one 😳

Mazepin nearly putting Tsunoda in the wall 😬 Close one there… pic.twitter.com/yigD4nMil9

— Formula 2 Insider (@Formula2Insider) September 27, 2021
However, F1 race director Michael Masi went no further than to show Mazepin the black-and-white flag, saying it was "unsportsmanlike conduct and not something that we would tolerate".
Glock responded to that by saying: "I think he makes a lot of mistakes. Sure, if he spins on his own, it doesn't hurt anyone, but there are also situations with blue flags that he doesn't assess well enough in my opinion.
"At some point it will go wrong and then you stand there and say: If only we had reacted earlier."
But while the German pundit isn't happy with Mazepin's antics, he has applauded his team-mate Mick Schumacher.
The 22-year-old is ahead of Mazepin in the Drivers' standings in a season in which Haas are running very much at the back of the field.
"Very good," he said of Schumacher's performances. "If you look back, he has always needed a year in every series to adjust to a new car and the championship. He managed to do that quickly in the very complex Formula 1.
"Sure, he's put the car in the barrier a time or two, but that's part of it.
"His car is not easy to drive, which is why he does a very solid job and doesn't let his team-mate Mazepin get in his way. He speaks his mind too, but always in a very controlled way."
What do you do with the two Haas drivers?
Haas are retaining the same driver lineup for next season, but there definitely needs to be some team bonding retreats to work on their relationship.