Glock expects Ferrari will quickly 'prioritise' Leclerc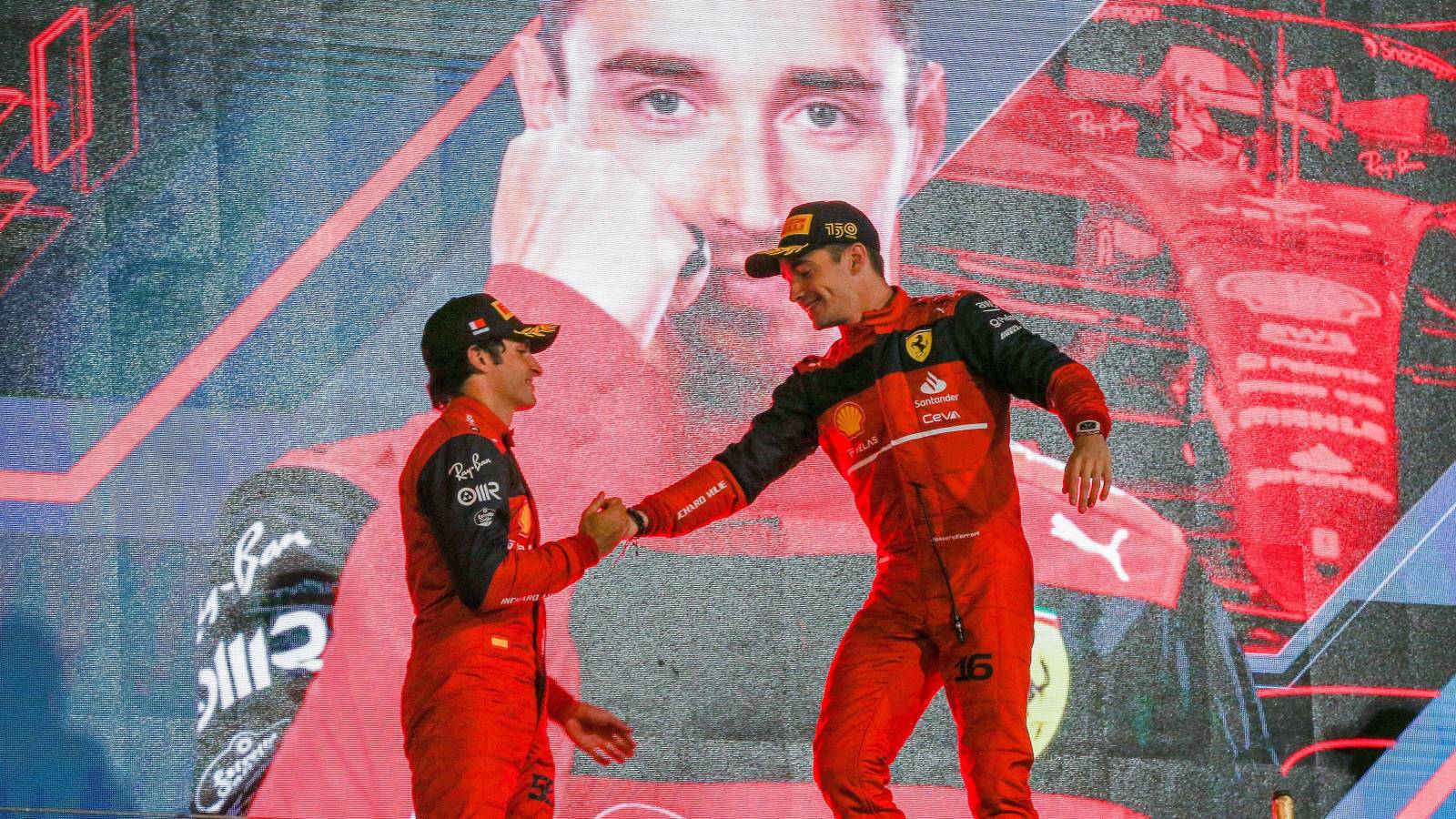 Timo Glock believes it is only a matter of time before Ferrari "prioritise" Charles Leclerc in their efforts to capture a World Championship this year.
The Australian Grand Prix could not have unfolded more differently for the two Ferrari drivers, putting a clear distinction between their prospects for the season.
Leclerc compiled the perfect weekend, achieving the grand slam of pole position, fastest race lap and leading all 58 laps of the grand prix, establishing a 34-point lead in the Drivers' standings over Mercedes' George Russell.
It's a win ❤️
Soooo happy! Perfect weekend.
Forza Ferrari @ScuderiaFerrari pic.twitter.com/Hzhab92JwQ

— Charles Leclerc (@Charles_Leclerc) April 10, 2022
But in complete contrast, Carlos Sainz, second and third in the first two races of the campaign, one place behind his colleague each time, endured Melbourne misery.
He suffered a disastrous Q3 to start ninth on the grid, had a poor start on hard tyres which he struggled to get up to temperature and, after dropping to 14th, spun off and got beached in the gravel on lap three as he tried to fight back up the order.
Although still third in the championship, Sainz now has a 38-point deficit and it would need things to go badly wrong for Leclerc if that gap is to be bridged any time in the near future.
Instead, Sky Germany pundit Glock thinks what happened at Albert Park will only speed up a decision from Ferrari that Leclerc is the man to put all their weight behind in the title fight – which could mean team orders coming into play before too long.
"Leclerc is on an absolute high at the moment," said Glock, who competed in 91 grands prix for Jordan, Toyota, Virgin and Marussia, achieving three podium finishes.
"Within the team, the leader is already relatively clear at an early stage. I'm sure Ferrari will prioritise Charles as quickly as possible in certain situations.
"Not yet to such an extreme, of course. But Leclerc is the World Championship leader and Carlos Sainz is already a certain distance behind him."
Glock also wondered in his post-race column for Sky Germany whether it had been mere coincidence that in qualifying, when one of the Ferrari cars had an issue with its starting mechanism, it was Sainz's rather than Leclerc's.
"Looking at Ferrari as a whole, it's surprising that so many mistakes occur with Sainz but not with Leclerc," added the 40-year-old, a two-time F1 runner-up for Toyota.
"You could clearly see Sainz was annoyed because of the situation. It already started in qualifying when he crossed the line two seconds too late and so his lap didn't count because of a red flag.
"But there were also many small mistakes that should not have happened to Ferrari. These happened to Sainz's car, of all things.
"The Spaniard must have a lot of question marks in his head after the race weekend."
Leclerc dominant while Sainz struggles
Charles Leclerc took a Grand Chelem while Carlos Sainz had a weekend to forget in Australia for Ferrari.